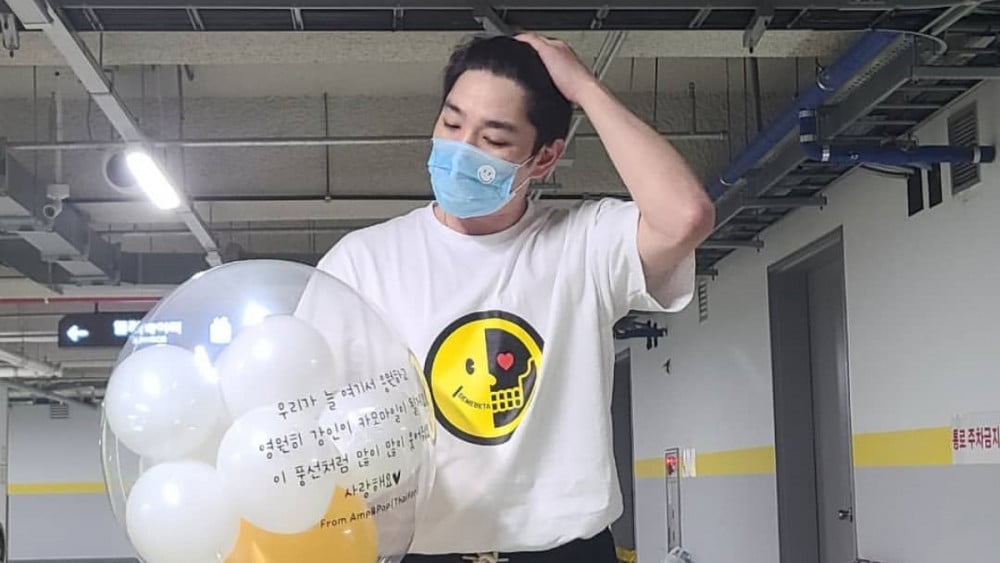 Former Super Junior member Kangin greeted fans on social media for the first time in 3 months.

On June 1st, Kangin updated his fans by posting his picture on his Instagram story after 12 weeks of hiatus on social media. This marks his first time posting a picture of himself since last December.
In this Instagram story update, Kangin thanked his Thai fans who sent a balloon relaying a supportive message, "We will be rooting for you by your side and be Kangin's chamomile forever. Please smile a lot like this balloon. We love you." Kangin replied with a simple thank you as a message along with his picture holding the balloon.

Meanwhile, Kangin officially announced his departure from Super Junior in July 2019. In his announcement, he apologized to the Super Junior members and thanked them, as well as his agency staff, for their respect.