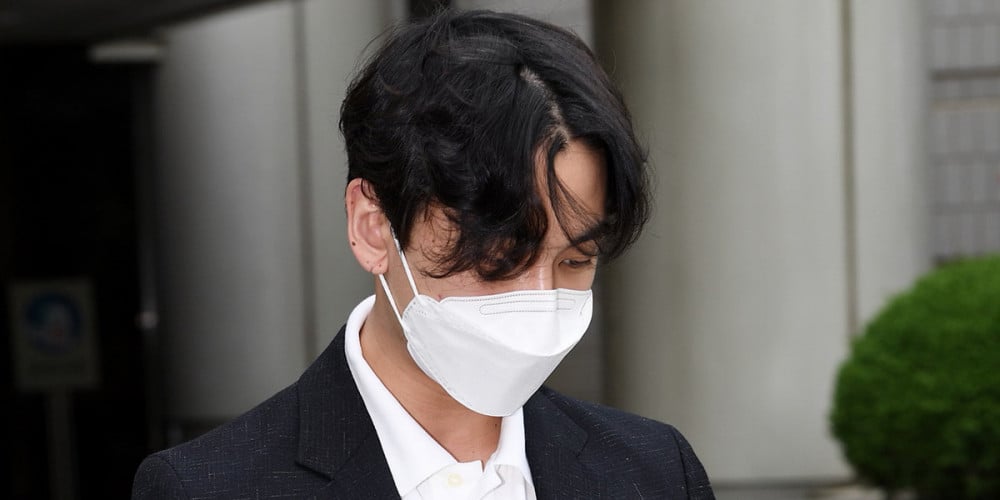 Former BTOB member Ilhoon has received his final sentence in court, and was taken into custody for his drug charges.
On June 10, the 22nd Criminal Division of the Seoul Central District Court sentenced Ilhoon, on his charges of violating the Narcotic Control Act, to two years in prison and a fine of 133 million won (~ $119,297 USD).
The court stated, "Drug crimes have a detrimental impact on individuals and our society as a whole, due to their systemic purchases and consumptions in large quantities over a long period of time." They further criticized drug crimes as a highly sophisticated crime, one that utilizes the 'dark web' to communicate and uses cryptocurrency. The court stated that they had put the most weight to the total number of times that Ilhoon, with two other acquaintances, had purchased and smoked marijuana.
The court further explained, "Ilhoon did not participate in commercial activities such as selling and distributing the drug. Further, he is a first offender and is reflecting on his mistakes with a sincere heart. These are some of the things that we took into account, when reaching a final decision."
Ilhoon was arrested on the same day that his sentencing was finalized. When asked by the judge if he had anything to say, Ilhoon reportedly replied, "No, I'm sorry."
It was revealed in April that Ilhoon was charged with purchasing up to 130 million KRW worth of marijuana with his acquaintances between the years of 2016 and 2019. Prosecution had previously demanded four years in prison for the former BTOB member, but the final decision made in court reduced this to two years in prison, with an additional 133 million won in fines.