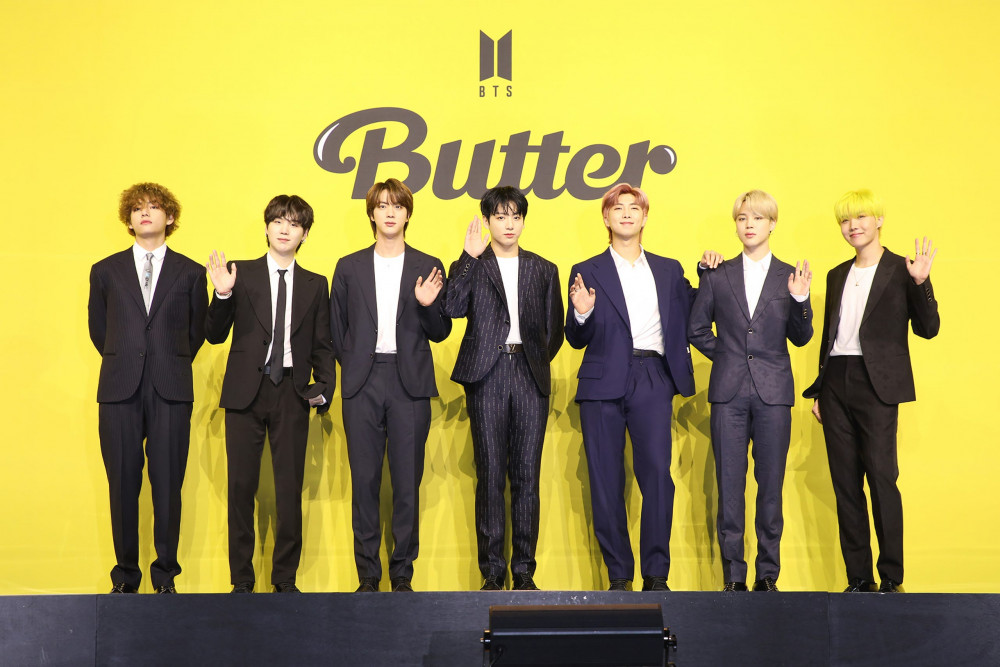 The globally popular group BTS set a new record as their song "Butter" landed number 1 on Billboard's HOT 100 chart for the third consecutive week.

Billboard reported that BTS's "Butter" topped the charts for three consecutive weeks on its official Twitter account on June 14.

BTS's "Butter" also became the first song to reach over 500,000 downloads in the United States this year. According to chart data and others, "Butter" became the first song from a K-pop group to top the Billboard Hot 100 chart for three consecutive weeks.

"Butter" is drawing enthusiastic responses not only in South Korea but also all across the globe immediately after its release.

In addition, the group announced through Weverse that they will be releasing the CD version of "Butter" and will include a special gift to their fans - A brand new track.

The CD will be, in fact, available starting July 9, which is the birthday of the group's fandom, ARMY, with pre-orders starting June 14.