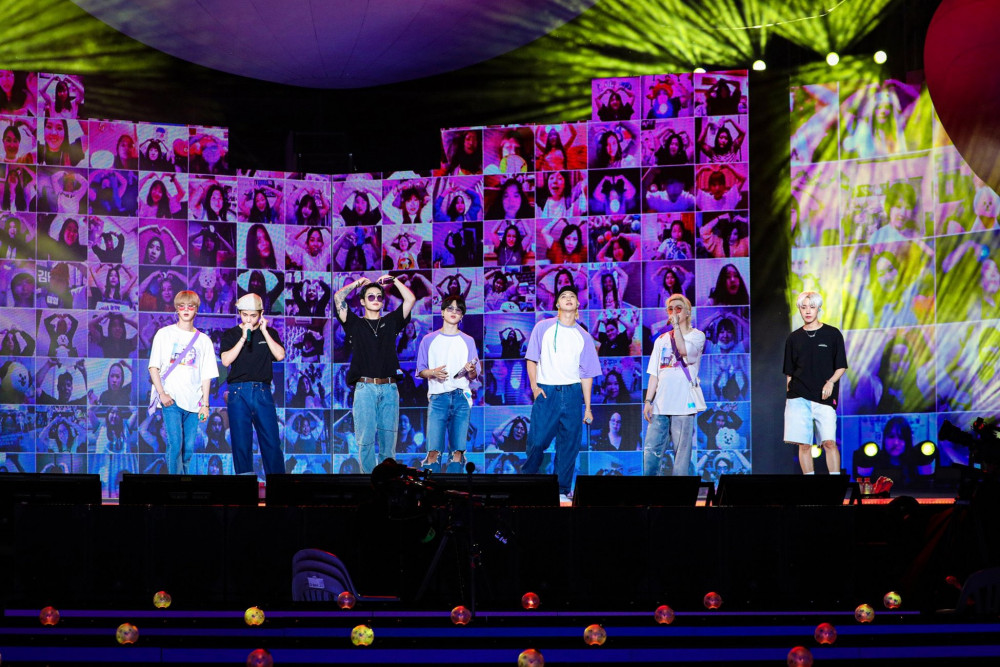 BTS successfully completed their 'BTS 2021 Muster Soo Woo Zoo.' With the two-day concert, the group earned well over 79 billion won (~70 million USD) in sales.


The top group held a fan meeting/online streaming concert on the 13th and 14th to commemorate their 8th anniversary. BTS performed 15 songs for a total of 130 minutes for each concert, with ARMYs joining the festival from all over the world.

According to Big Hit Music, the concert was watched by a total of 1.33 million people in 195 countries/regions over the two days. Tickets for performances are priced at 49,500 KRW (HD resolution) and 59,500 KRW (5K resolution), with ticket sales amounting from 65.835 billion KRW to up to 79.135 billion KRW. In addition, it is estimated that the company has earned more than 80 billion KRW (71 million USD) in sales, factoring in merchandise, including the group's official light stick, the ARMY Bomb.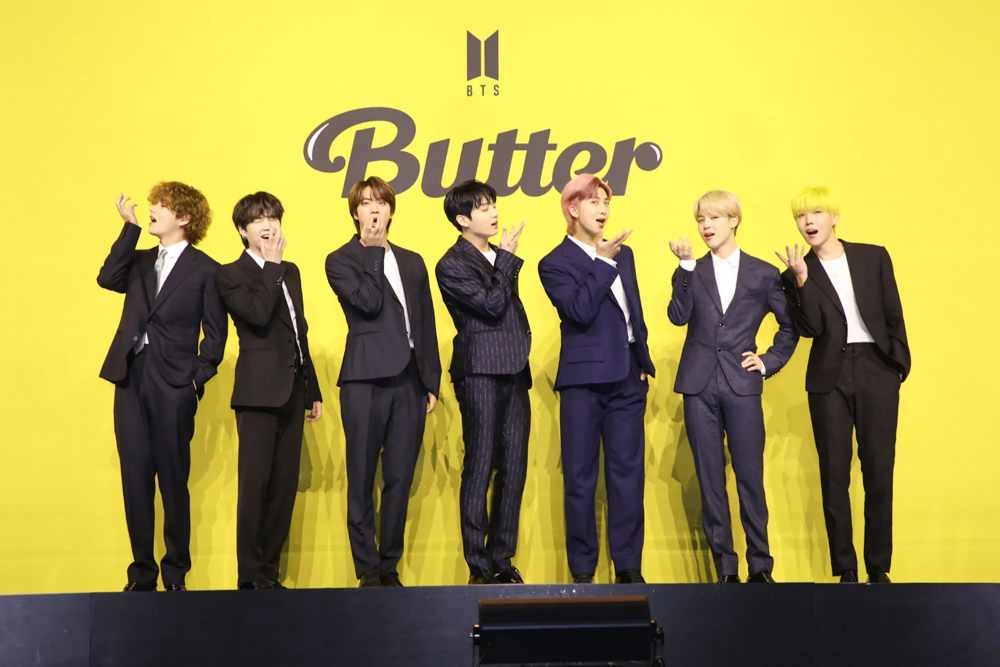 'BTS 2021 Muster Soo Woo Zoo' was differentiated from other online concerts as it added a sense of freedom and vitality with sound and camera production faithful to the basics of live performances. It satisfied the audience with a variety of technologies, including high-definition multi-view such as the 'ARMY Signals,' 'ARMY INECHO,' and 'ARMY on Air,' where fans can select and view the screen they want to see in real-time.

All the performances were done live by BTS on the outdoor stage set up just outside of the Olympic stadium. Despite the online streaming, the concert delivered a vivid sense of realism as fans were able to watch the K-pop group perform in various aspects.

Meanwhile, according to the U.S. Billboard on the 14th, BTS topped the Billboard Singles Chart for three consecutive weeks with its second English song, "Butter." This is the first time BTS has topped the charts for three consecutive weeks. With news of BTS's success, HYBE Corporation's stock price has also been on the rise for four days.