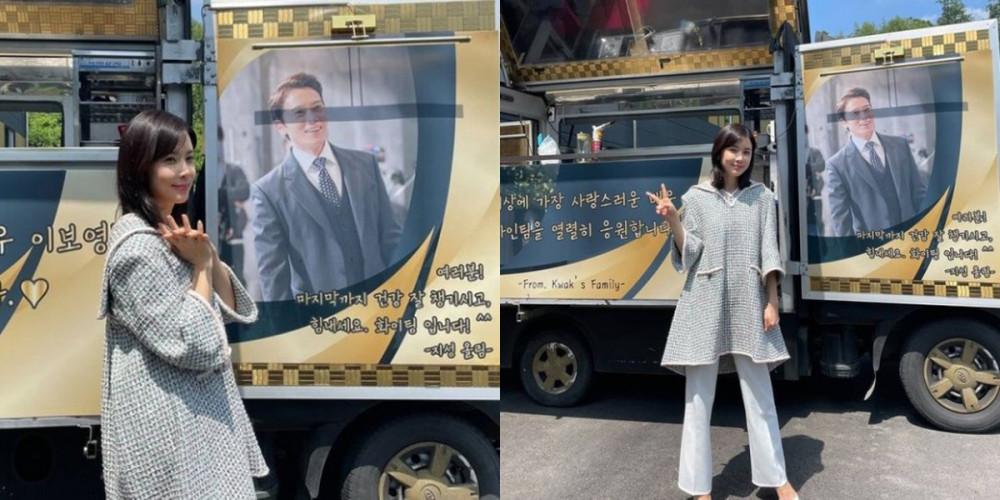 On June 8, actress Lee Bo Young's agency J.Wide Company revealed, "This past weekend! Actor Ji Sung-nim sent over a cart with steak and coffee to the filming set of tvN's 'Mine'! A hearty gift and a set of pretty poses in front of it. Thank you. Fighting for the remainder of filming!"
The agency's latest Instagram post showed actress Lee Bo Young, currently busy filming for her tvN series 'Mine', posing brightly in front of a coffee cart. The coffee cart gift was sent by none other than her loving husband, actor Ji Sung! Next to Lee Bo Young, Ji Sung's sweet message to the filming staff and crew read, "Thank you so much for cherishing and loving our dear Bo Young!"
Meanwhile, Ji Sung is currently preparing to greet viewers on the small-screen in a follow-up tvN Sat-Sun series which will air after 'Mine', 'Devil Judge'.