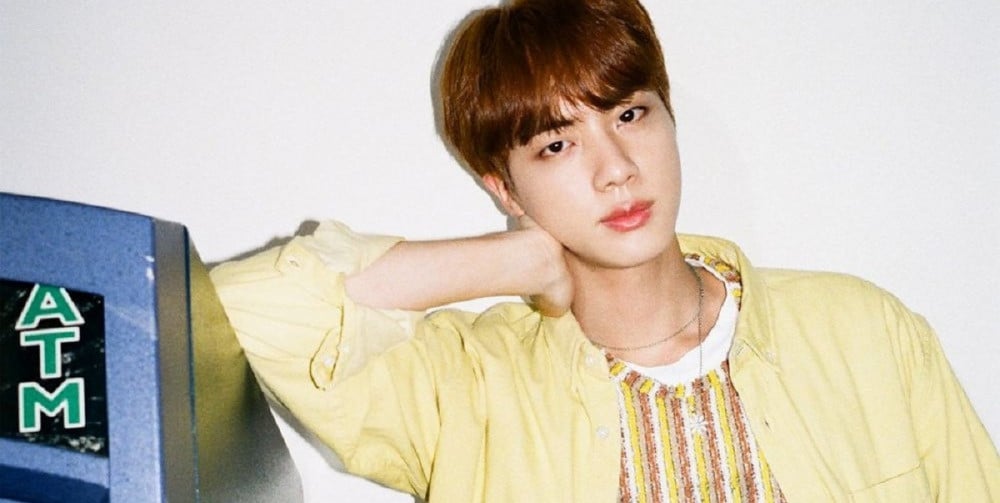 BTS' Jin is gaining attention for his 'worldwide wisdom', in addition to his already known status as 'worldwide handsome'.
The US news platform Elite Daily recently published an article titled, '12 Jin Quotes For IG Captions That'll Make You And Your Followers Smile', gathering the moments where Jin displayed his wisdom through his thoughtful words.

The news article stated, "All of the members of BTS bring unique qualities to the table...Handsome Jin who (along with his magical vocals) has a personality and charm like no other. That's why he's delivered some seriously life-changing quotes in the eight years he's been part of BTS. These BTS Jin quotes represent his shining personality so well." They continued by highlighting Jin's previous interview with Rolling Stone Magazine, his artistic portrayal through his solo music, and interactions with fans by stating, "Whether they come from his music, interviews, or fan Q&As, BTS' Jin always has something significant to say."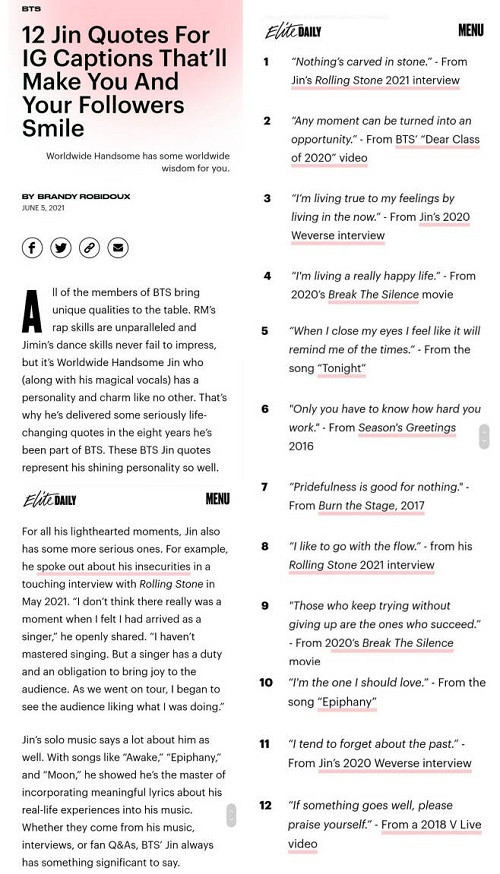 Jin has also shown what kind of person he is through his solo music. When carefully dissecting his solo songs "Moon", "Epiphany", and "Awake", one will be able to see and understand the message held within, that reveal the personal experiences that Jin has gone through. Further, the high quality of his musicality and vocal performance cannot go unnoticed.
Elite Daily perfectly summarized BTS' Jin with the words, "Worldwide Handsome has some worldwide wisdom for you."