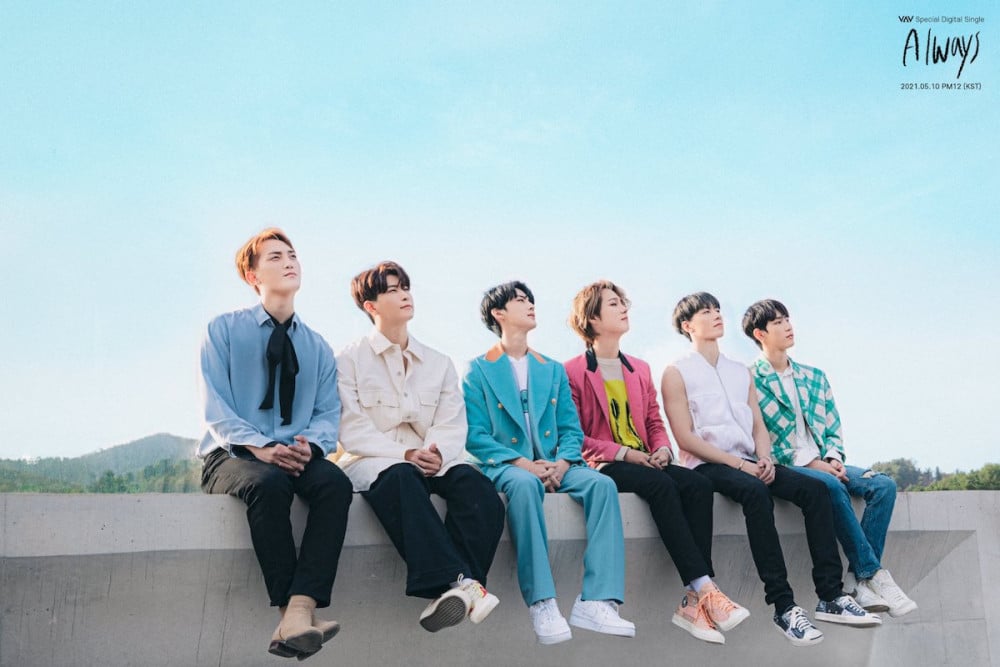 VAV have released bright, spring-themed group concept images for the upcoming release of their special digital single album, 'Always'!
In the group teaser photos, VAV convey a variety of emotions ranging from hopeful, to pensive, uncertain, and yet comfortable, being together with their teammates. The upcoming special digital single album will mark VAV's final release as 6-members for a while, with Ace's military enlistment just around the corner.
Look forward to VAV's 'Always', out this May 10 at 12 PM KST!