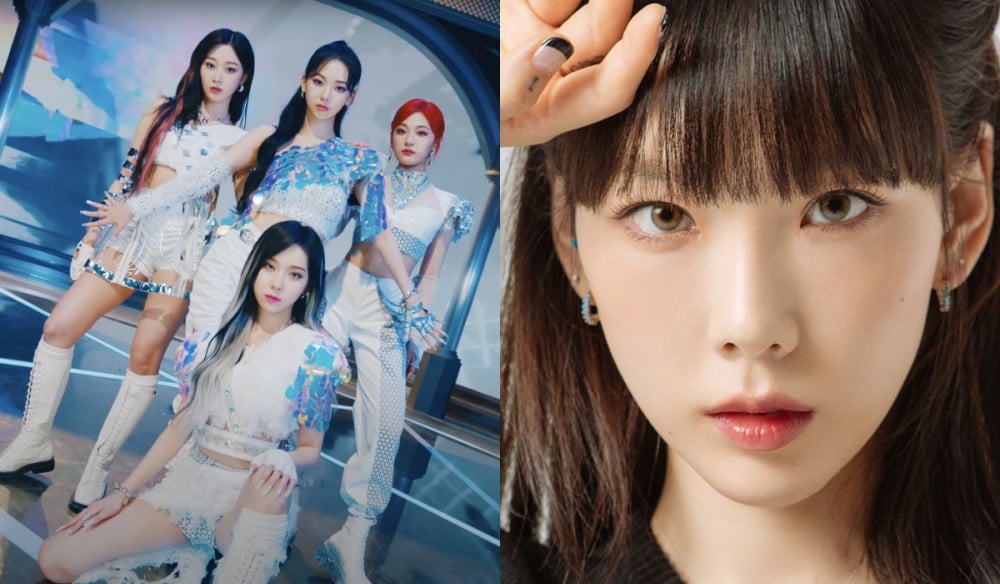 Girls' Generation's Taeyeon joined the 'Next Level' challenge with aespa and this is the collaboration we didn't know we needed.

On May 28th, Taeyeon participated in asepa's 'Next Level' challenge with aespa members on TikTok. In the clip, Taeyeon is seen showing off her clean and cute dance moves with her adorable hoobaes.
Some netizens' reactions include:

"Look at Taeyeon's arm making perfect 90-degree angles"
"Omg Taeyeon is so tiny lol"
"Winter is so cute lol I can tell she's nervous meeting Taeyeon sunbaenim haha"
"All five of them are so adorable"
"Taeyeon is such an underrated dancer. Her moves are so pretty"
"Winter finally met Taeyeon aww"
"Taeyeon debuted 14 years before them...She's a big sunbae"

Check out the clip below!