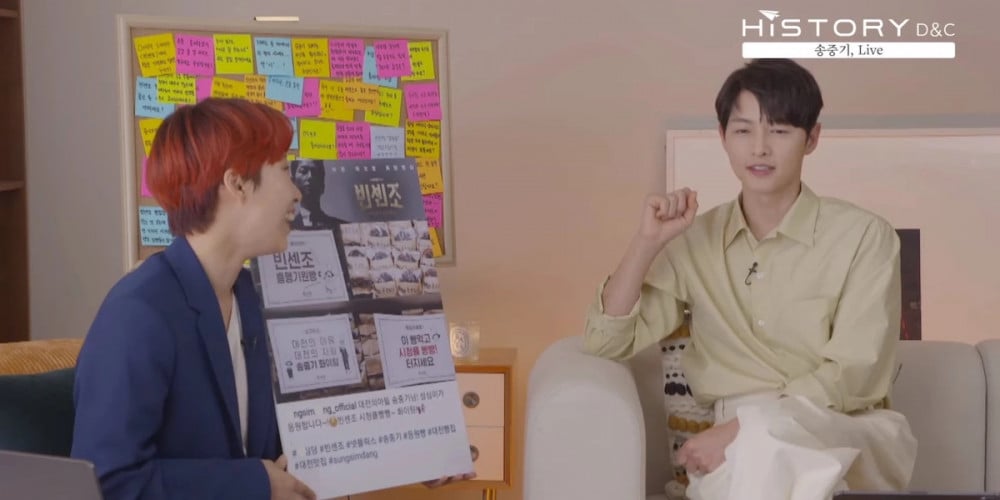 Back on May 7, actor Song Joong Ki greeted fans with his online solo fan meeting after successfully wrapping up his drama 'Vincenzo'!
On this day, the actor was introduced to the "Bite Heart" for the first time ever by MC Jaejae. He then totally blew fans away with his 3-step heart aegyo attack!
The Bite Heart: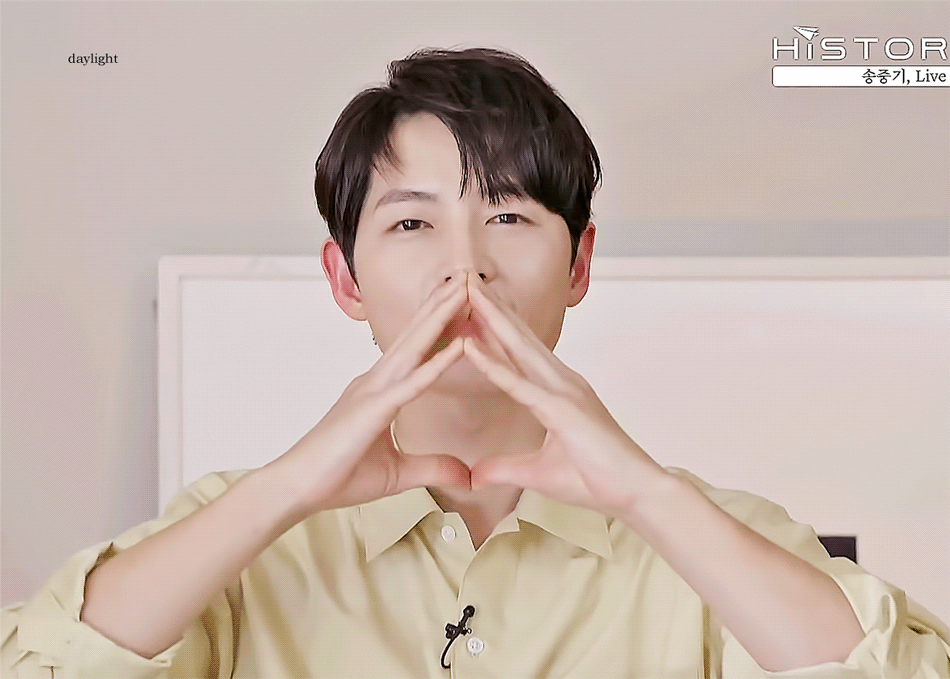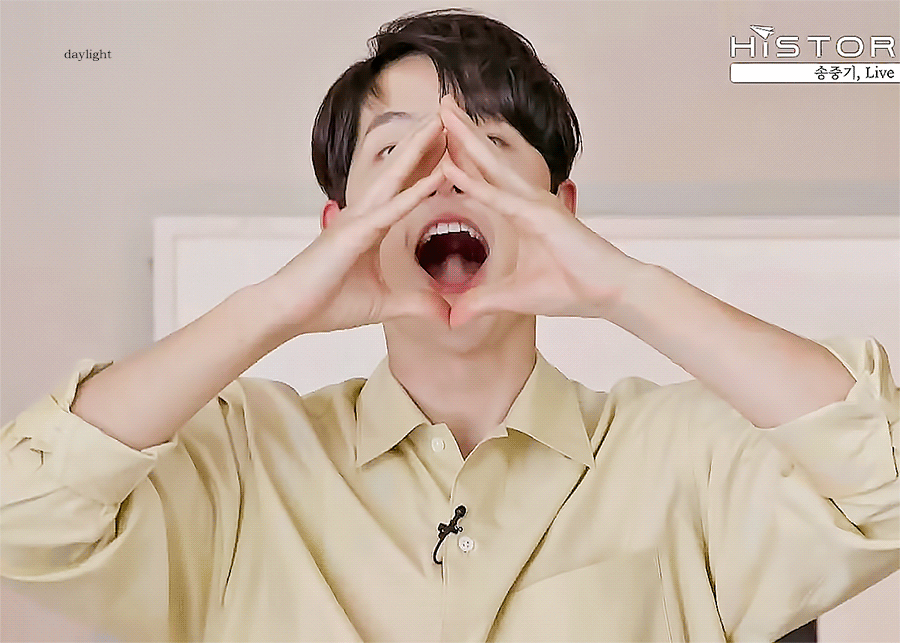 The Face Heart: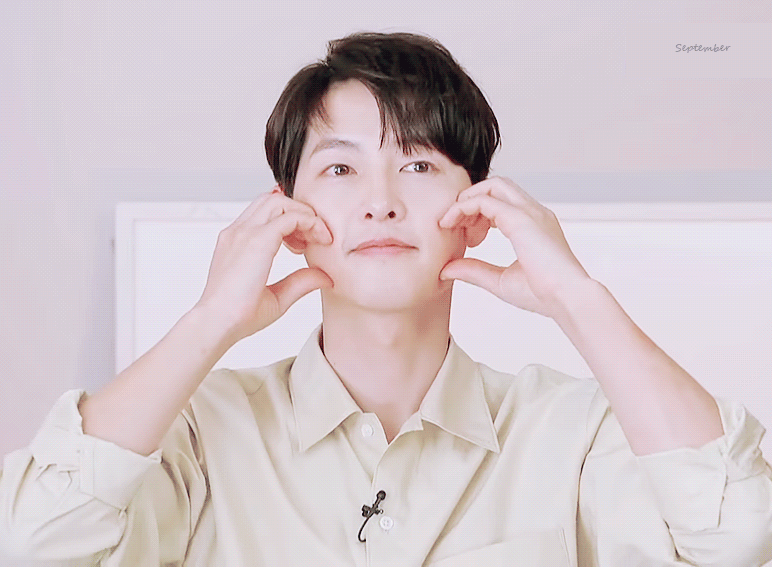 The Heart Eyes Emoji 😍: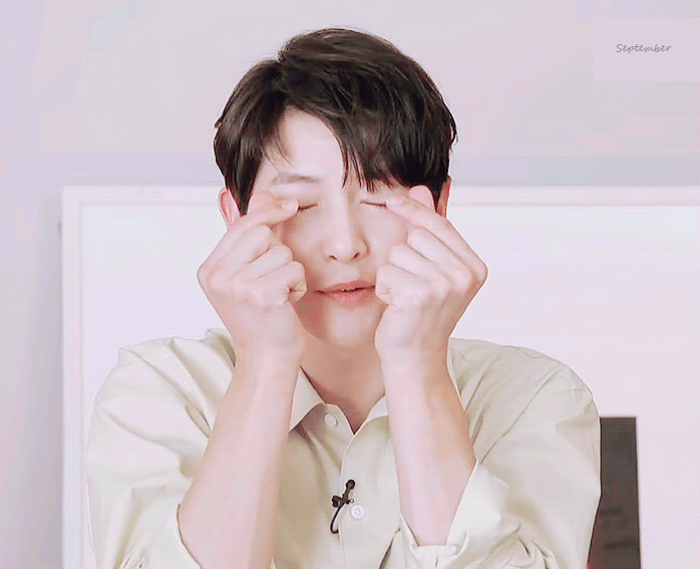 Fans commented,
"Hey, if you have time, do you wanna marry me?"
"Song Joong Ki, 37-years old... please debut as an idol right now."
"He was born to be an idol!"
"He is surprisingly very open to doing these kinds of things kekekeke."

"Can I please be your 1 millionth wife..."
"Exclusive! Song Joong Ki reportedly preparing for his idol debut!"
"Guess I'm the only one getting old."
"My fatigue just washed away."
"My eyesight just got so much better."
"But technically, he didn't quite bite off just the top of the heart kekekeke. He kind of ate the whole thing kekekeke."
What do you think of Song Joong Ki's aegyo skills?