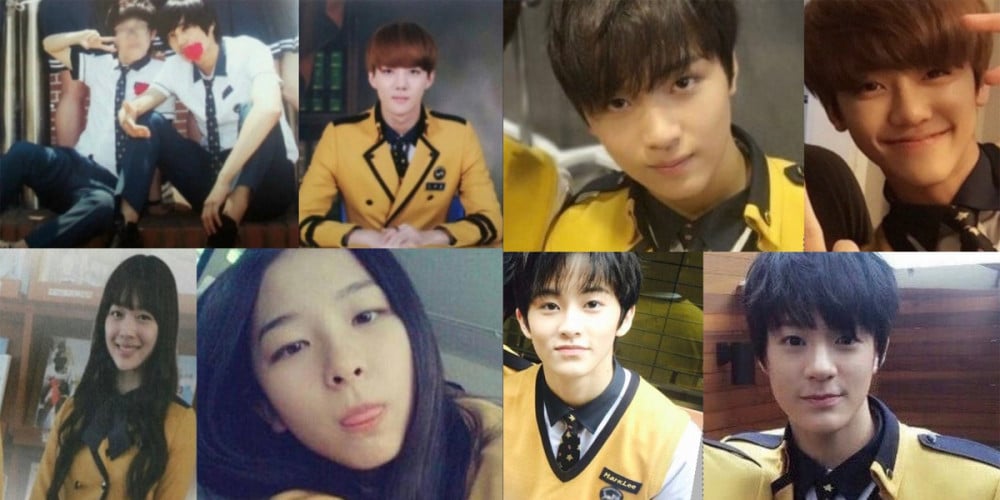 For any fans of SM Entertainment idols, the institution known as School of Performing Arts Seoul (SOPA) goes down in the history books, right alongside debuts, birthdays, comebacks, and anniversaries.
Here's a history of the SM Entertainment idols spent their high school days at SOPA, and some of their memories!
1. The 1st Generation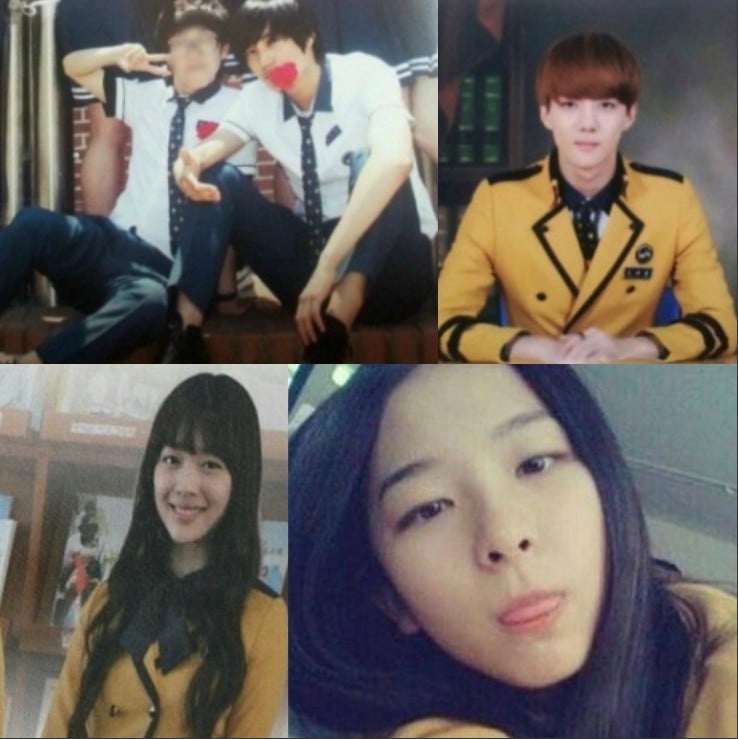 The 1st generation of SM idols who attended SOPA include f(x)'s Sulli, EXO's Kai and Sehun, and Red Velvet's Seulgi. While commonly known as SM's original 1994-line, Kai was a grade ahead of the rest due to his early birthday.
[Sulli] Once, Sulli secretly told Sehun to buy kimbap for all of the f(x) members on his way to the SM building from school.

[Seulgi] Seulgi was often photographed during her high school days hanging out with a male friend who wore a jean jacket. Many fans suspect that this jean jacket friend was EXO's Kai. A photo of Seulgi, Kai, and actress Gong Seung Yeon (a former SM trainee) hanging out together is famous among fans.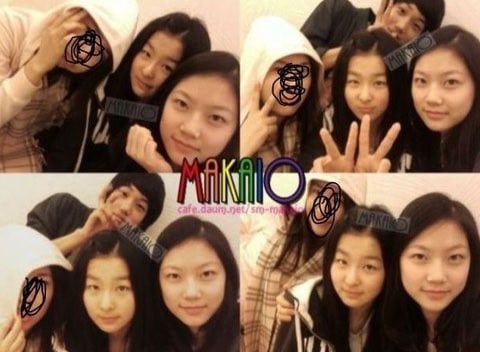 [Kai] According to fellow classmates, Kai was very popular among girls at school.
[Kai] On Kai's graduation day, a huge crew of homemasters (fans who take professional-grade photos of idols with their huge cameras) showed up to take pictures on him and the other EXO members. The group had not debuted yet.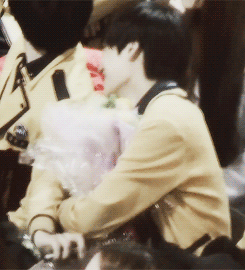 [Sehun] Sehun once complained that his uniform top shrunk too much because his EXO hyungs did not wash it properly.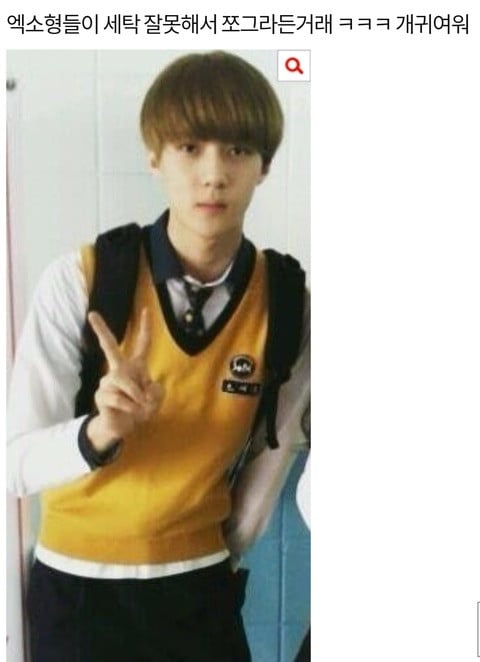 2. The 2nd Generation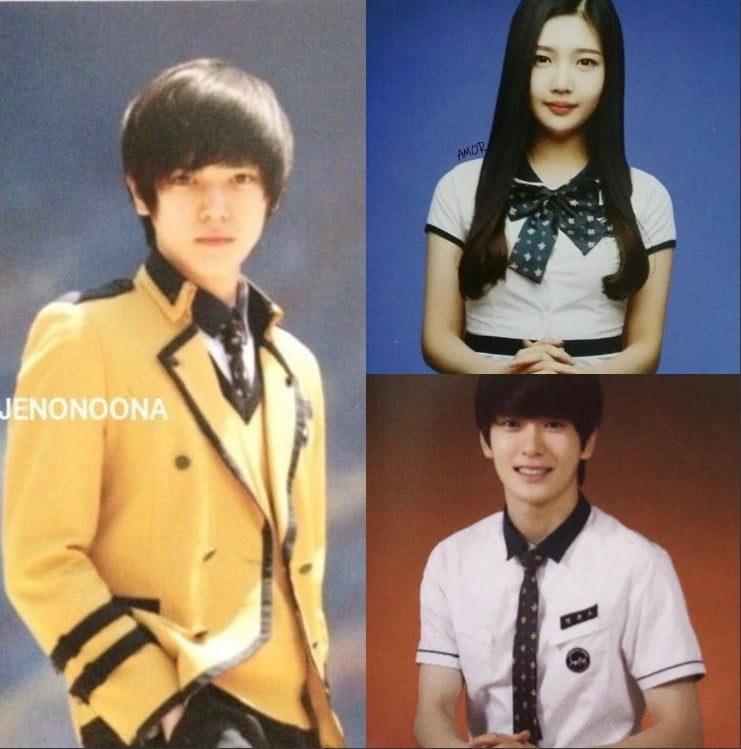 After the 1994-line, the second generation of SM idols who attended SOPA include Red Velvet's Joy, NCT's Taeyong, and Jaehyun.
[Joy, Taeyong, Jaehyun] According to these three, they once composed and wrote a song together. The lyrics were written on a bus ride to school one morning. Jaehyun said, "I wonder where that song went...".
[Joy] On the day that Joy transferred to SOPA, all of the kids in their grade went to get a look at the "pretty new SM trainee", including GFriend's Yerin.
[Joy] According to Joy herself, she slept in school a lot.
[Joy] Even though she was in the same class as B.A.P's Zelo for 3 years, they never even spoke once.
[Johnny] NCT's Johnny also briefly attended SOPA before dropping out.
[Jaehyun] According to DIA's Jung Chae Yeon, who was in the same class as Jaehyun at SOPA, his popularity was uncontested in their grade.
[Jaehyun] A photo of Jaehyun allegedly eating bread in the hallways in secret(?) is famous among fans.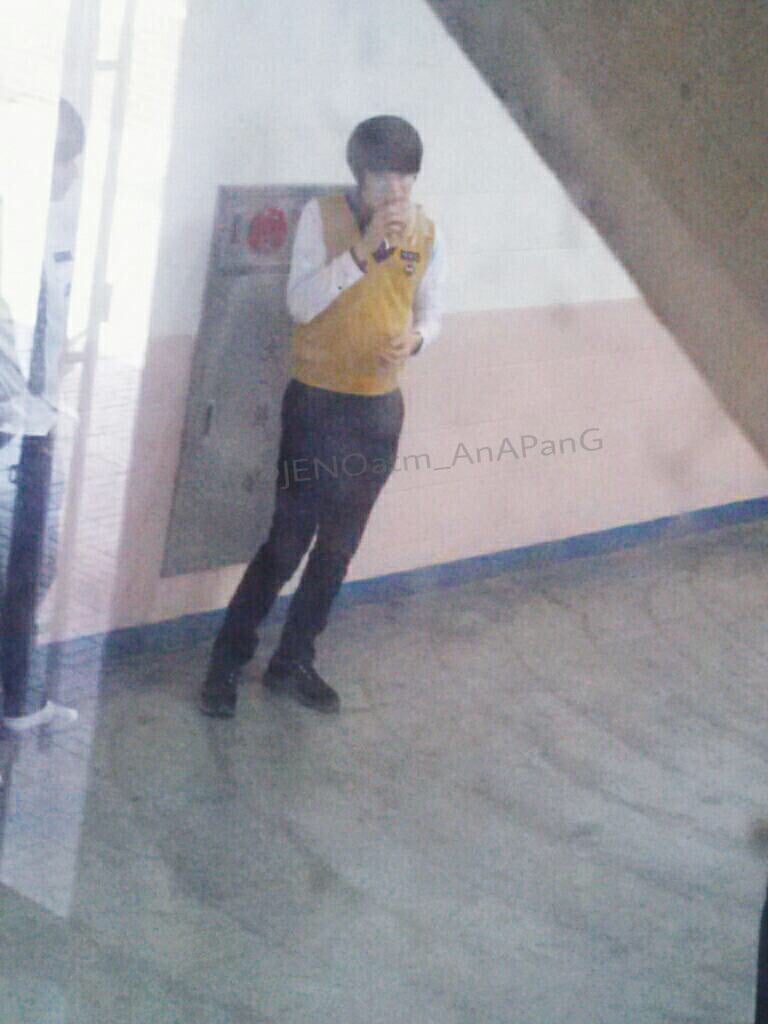 3. The 3rd Generation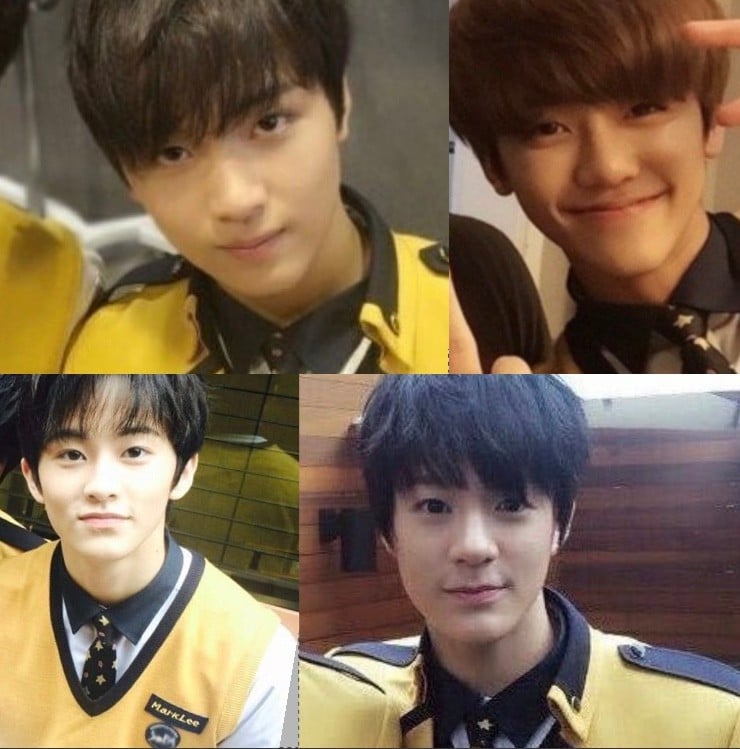 The third generation of SOPA-graduates at SM is made up of NCT Dream members Mark, Haechan, Jaemin, and Jeno.
[Mark] According to Mark, he fell asleep on the first day of school during the opening ceremony.
[Jaemin] Jaemin was well-known for being friendly with everyone, such as sharing his mobile hot spot with everyone.
[Jeno] Jeno was more quiet and kept to himself in school. However, Jaemin and Jeno were seatmates in the same class, and all of the classmates would come and hang out on Jaemin's side of the desks.
[Haechan] According to Haechan as well as other classmates, Haechan's nickname in class was "prince". Everyone called him that.
[Haechan, Jaemin, Jeno] These three were good friends with former SM trainee/SMROOKIES member Hina, and were spotted going to school together some times.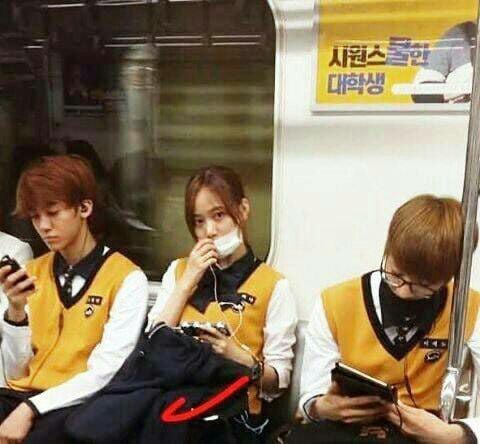 [NCT Dream] According to the members, one of the reasons that idol trainees may choose to attend SOPA is because the school has a more lenient policy in place for trainees who need to be absent or leave early for training/schedules.
Which of your favorite K-Pop idols attended SOPA?