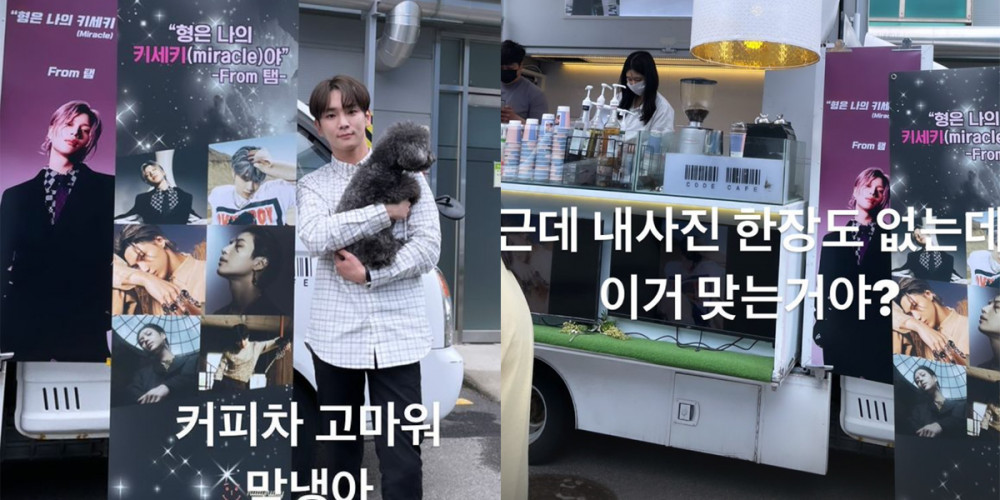 On May 21, SHINee's Key took to his Instagram to thank his fellow group member Taemin for sending a coffee cart gift to his 'Amazing Saturday - Doremi Market' filming set!
First, Key posed in front of the coffee cart with his puppy and thanks Taemin by writing, "Thank you for the coffee cart, maknaeng." Key then also reacted to Taemin's joking play on words with his coffee cart message, adding on, "I don't know about 'Hyung, you are my kiseki (miracle)'... kekekekeke."
In his coffee cart message, Taemin wrote, "Hyung, you are my kiseki (miracle)," which when read in Japanese, definitely means "miracle". However, if you read the phrase in Korean, it sounds like "Key~sekki", which would be referring to Key's name with a curse word attached!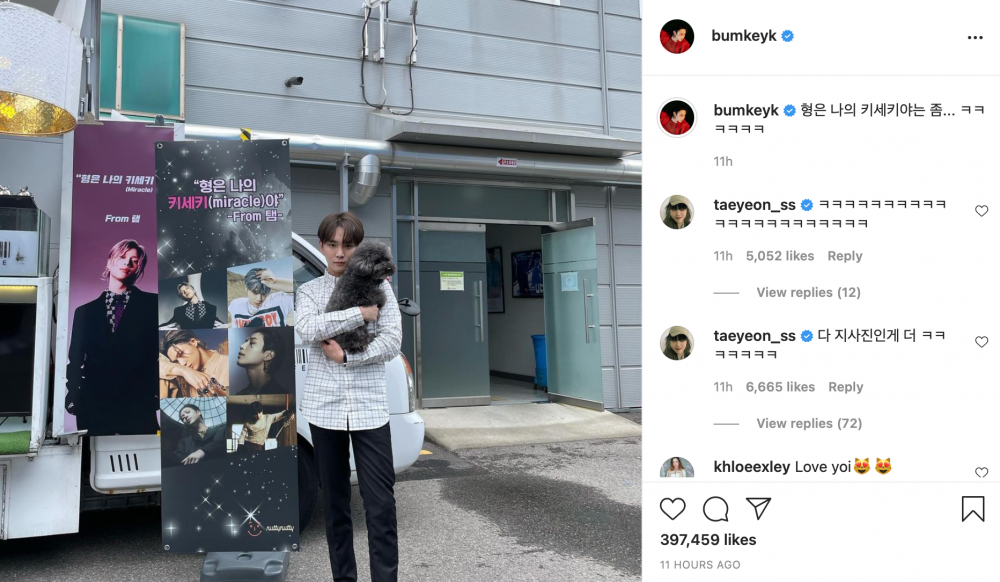 Girls' Generation's Taeyeon also had a few words to say about Taemin's "kind" gift. She commented under Key's Instagram post, "Kekekekekekeke. What's even funnier is that it's all his own pictures kekekekeke."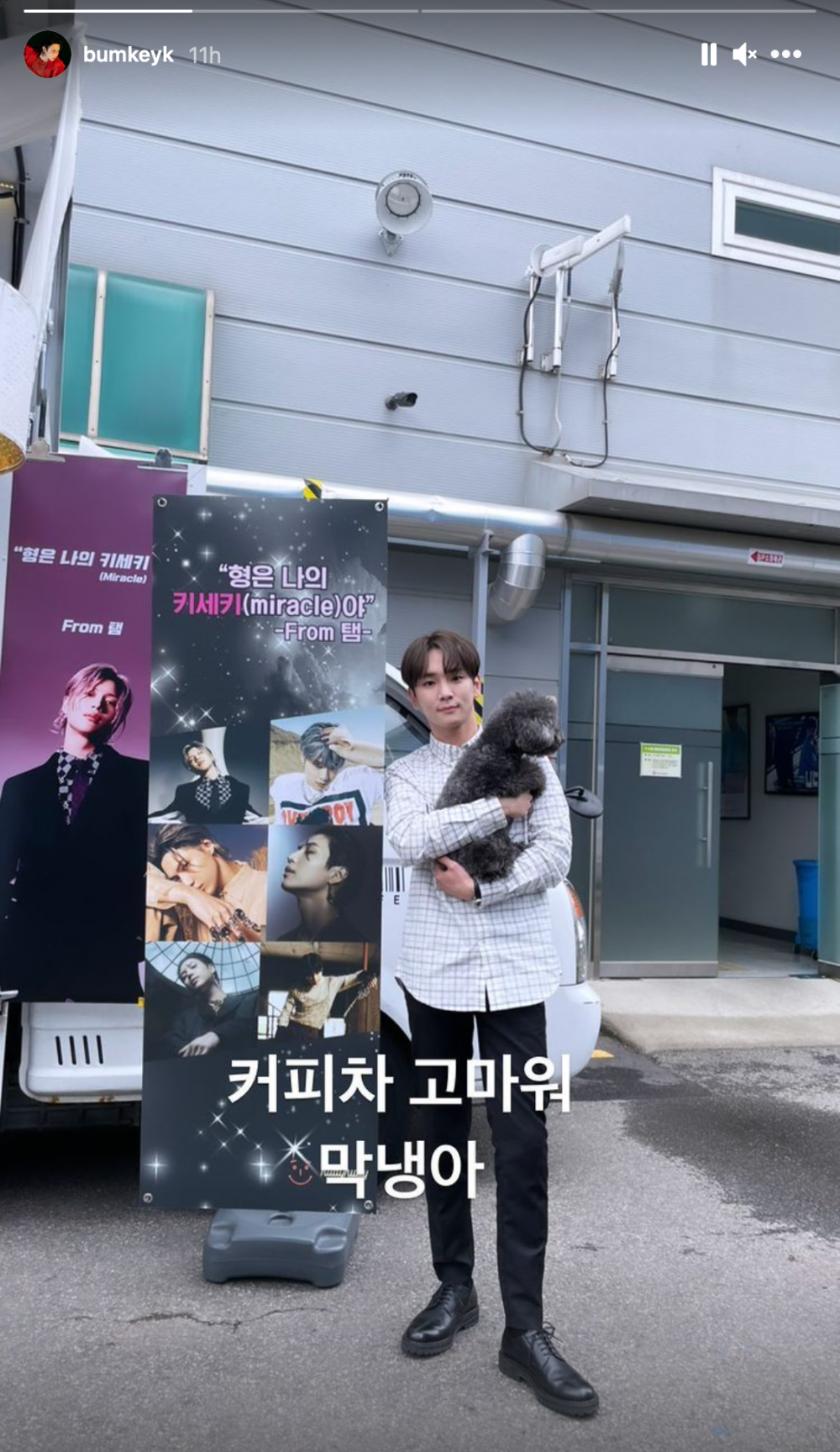 Key then also decided to thank Taemin for the coffee cart gift via Instagram story. But the older SHINee member couldn't help but add on, "But there's not a single picture of me, are you sure you sent this right?"
Fans, of course, found Taemin's playful jokes made toward his hyung both adorable and funny, and also loved seeing Key's reactions.