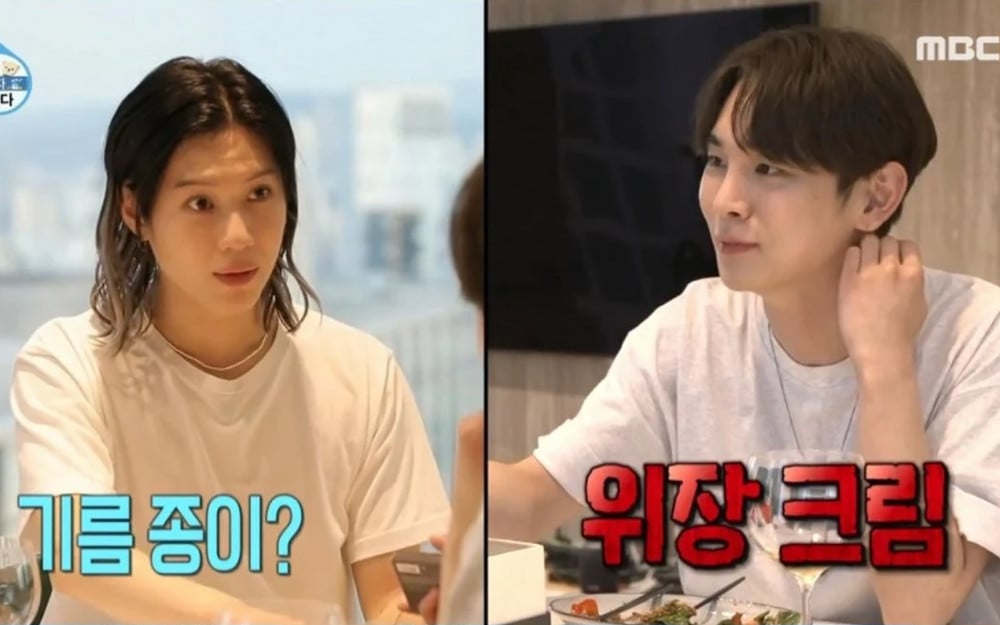 On the May 28 episode of MBC's 'I Live Alone,' Key went to visit Taemin's new home and revealed that he wanted to cook for Taemin before he enlists in mandatory military service.
In the new episode, Key brought a bag filled with necessities such as lip balms, shoe lifts, and more Taemin would need for his mandatory national service. Key also took the time to cook for Taemin taking care of him as his older brother. Key explained, "I don't do this for other people but this kid... he makes me feel the need to take care of him."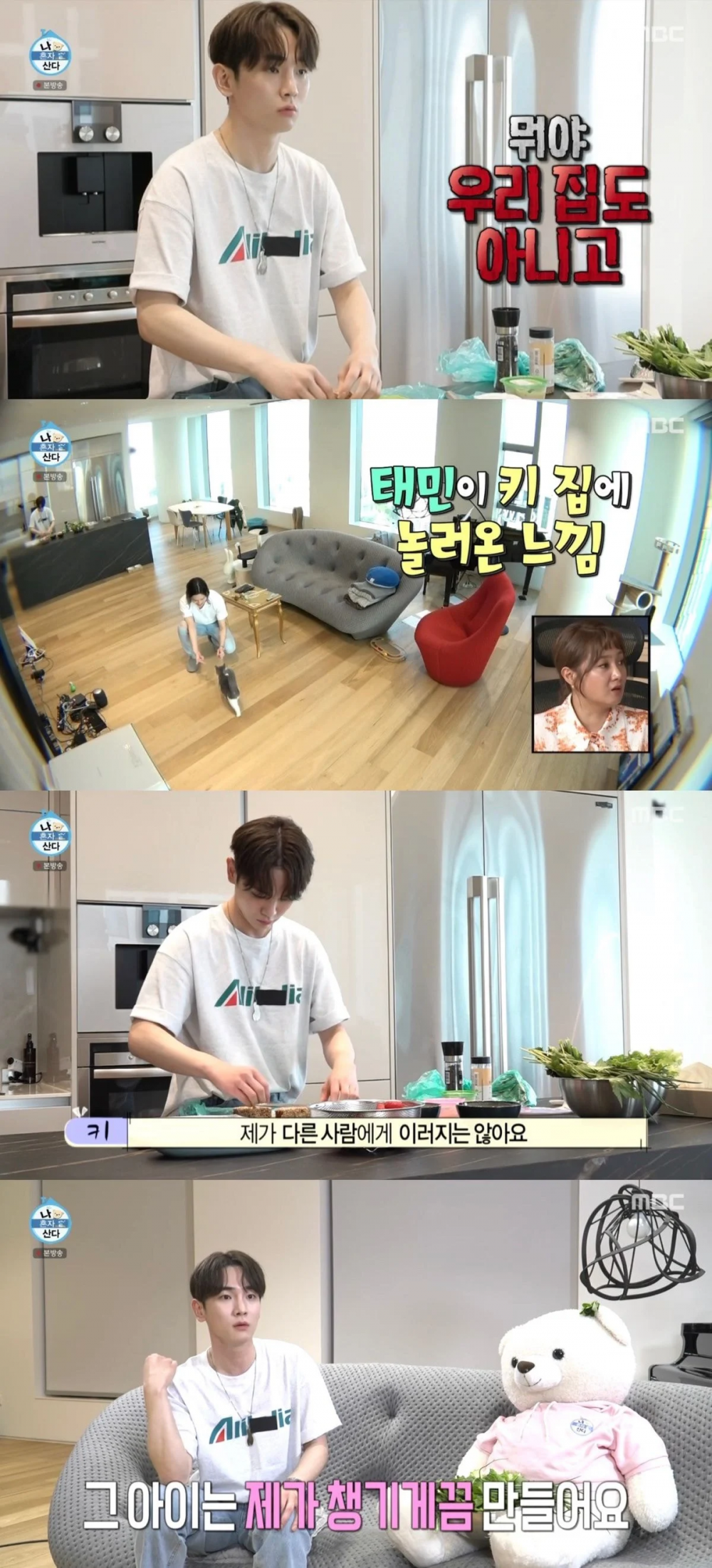 In addition, Key confessed how he really felt about sending Taemin off to mandatory military service by saying, "I've known Taemin since 2005 and he's someone who was always next to me but he's about to enlist soon" and revealed the reason he was visiting Taemin's home and making him a meal. Key explained he wanted to cook something for Taemin before he leaves for his duty.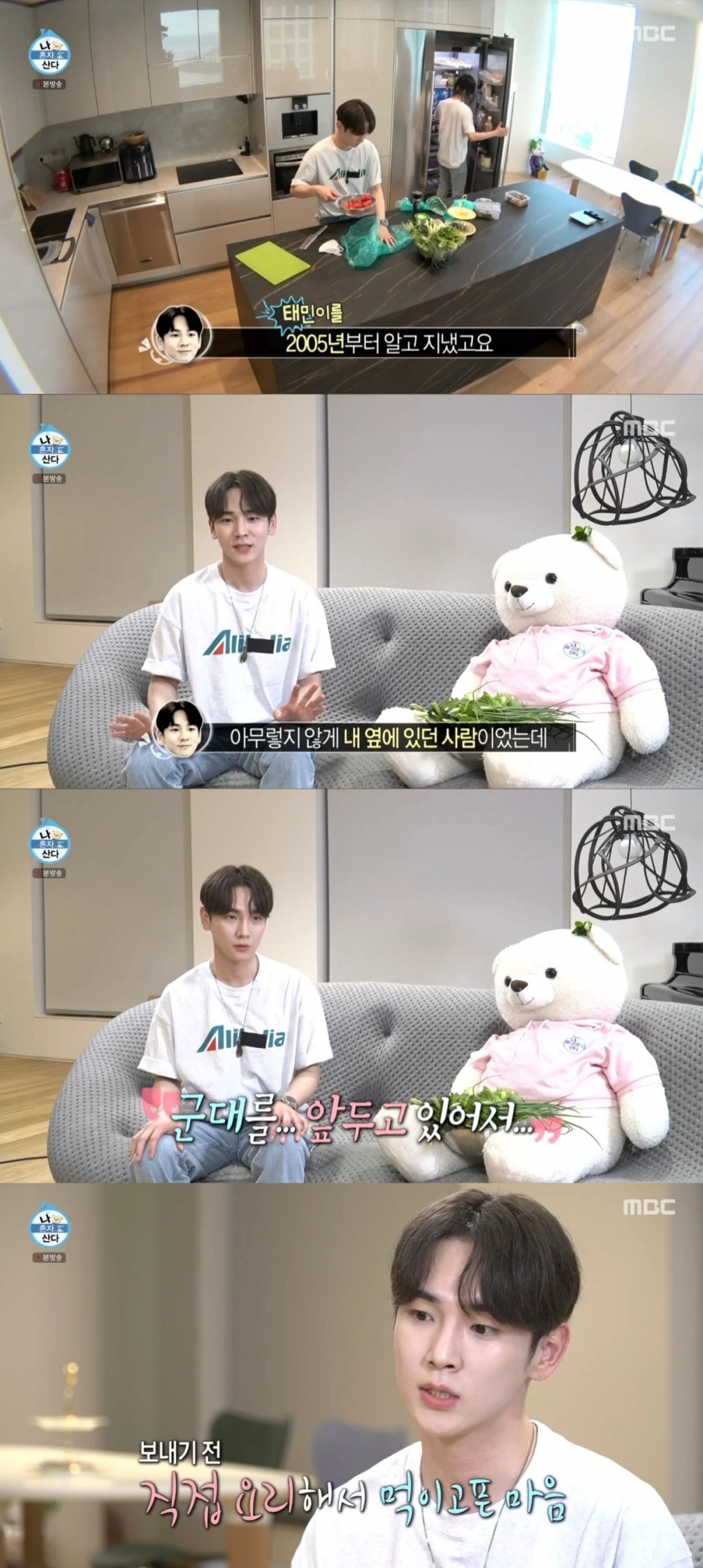 Key also explained, "What hurts my heart is that when I went to the mandatory military service, I went in with two other members, so all three of us were in the military but he's going to be alone... I felt somewhat supported thinking that two other members are with me through this period somewhere but Taemin won't have that."

In this episode, Key fully unloaded his love for Taemin as he showed much fondness and affection towards the youngest member of SHINee. Key warmed the hearts of many of his fans, who took to an online community to share how much they love the SHINee members. Netizens commented, "My heart is so warm because of them," "This is why I love SHINee," "Aww," "I really think Key is such a warm person," "He's so kind-hearted," "I feel so warm inside," "I love Key," "I can't believe Taemin is already enlisting into the army. I still think he's in junior high school," and "I was so touched by Key today."