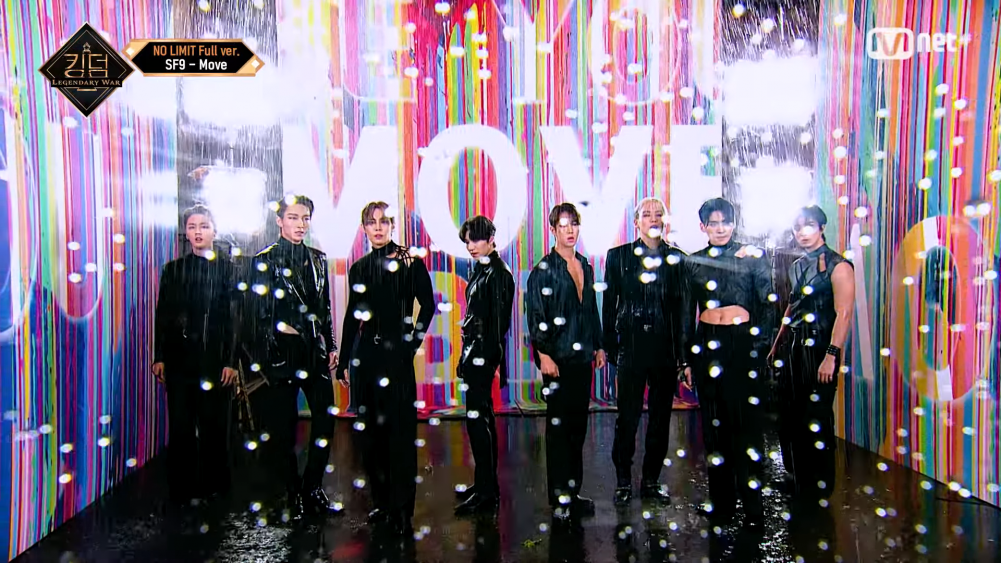 In the latest episode of Mnet's idol competition show 'Kingdom,' SF9 made viewers and fans speechless with their amazing performance.
In this episode of 'Kingdom' that aired on May 27, SF9 was able to win the number 1 spot after they did the cover of Taemin's "Move." The boy group received high marks for their artistic depiction and perfection of the performance of an unexpected song.
One netizen created an online community post praising the group and also explained the theme and idea behind the group's highly rated performance. The netizen who created the post wrote, "They received high rates for choosing 'Move' for a competition performance and also were praised for their modern-art-like stage and won number 1 this week."
The netizen included another netizen's explanation of SF9's performance that explained, "Their stage shows a mannequin factory where a human is mixed in with dead mannequins. The living human is deemed as defective so the machine beeps. So to prove they're alive they start to 'Move' in the introduction and the members break out of the factory to gain freedom at the end." The netizen also explained that the rain at the end seems to pay homage to the film 'Shawshanks' when the protagonist escapes and gains freedom. When he goes outside, it starts to rain, and the protagonist sits in the rain as a free man.
Other netizens joined the online community in agreeance and commented their praises of SF9's performance this week. Netizens commented, "The stage planning is so crazy," "I got goosebumps because I love their performance," "This is their best performance," "I loved how they remixed the song too," "This whole performance was like art," "I love the theme of this performance too, this is amazing," "They did so well," "The detailed planning is making me speechless," and "I just have to say Wow... that's it. Just wow."