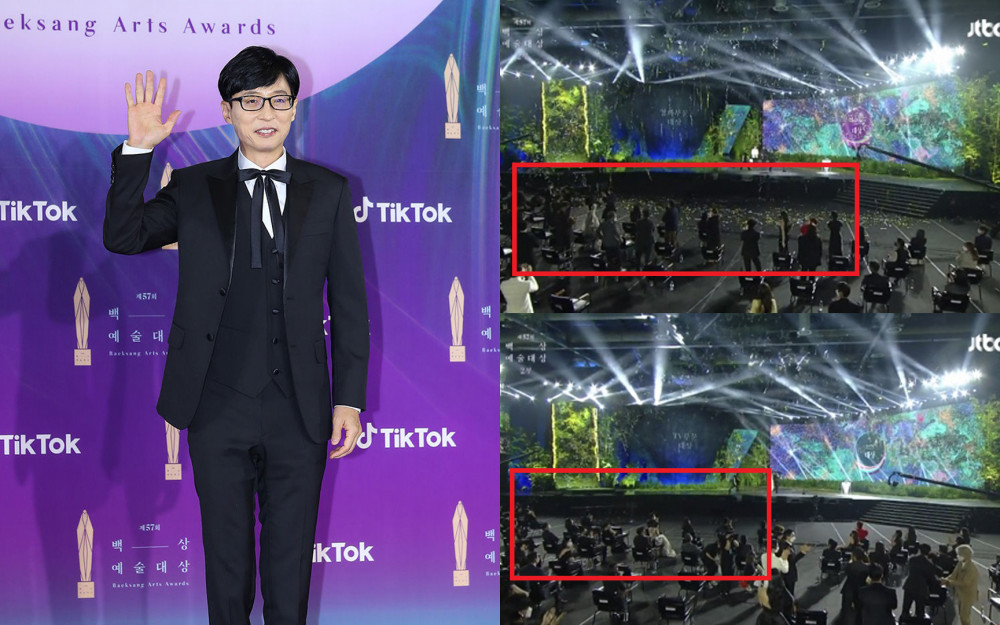 Yoo Jae Suk won the grand prize in the TV category at this year's '57th Baeksang Arts Awards.'
During the ceremony, some truly congratulated Yoo Jae Suk on winning the grand prize as he has been praised for his MCing and show host skills over the years.
However, one netizen recently pointed that some actors were disrespectful to Yoo Jae Suk as they refused to stand up or even clap for him. The netizen posted a captured photo of the instance when director Lee Joon Ik won the grand prize in the film category and compared it to a photo of Yoo Jae Suk's win.


Director Lee Joon Ik winning the grand prize in Film.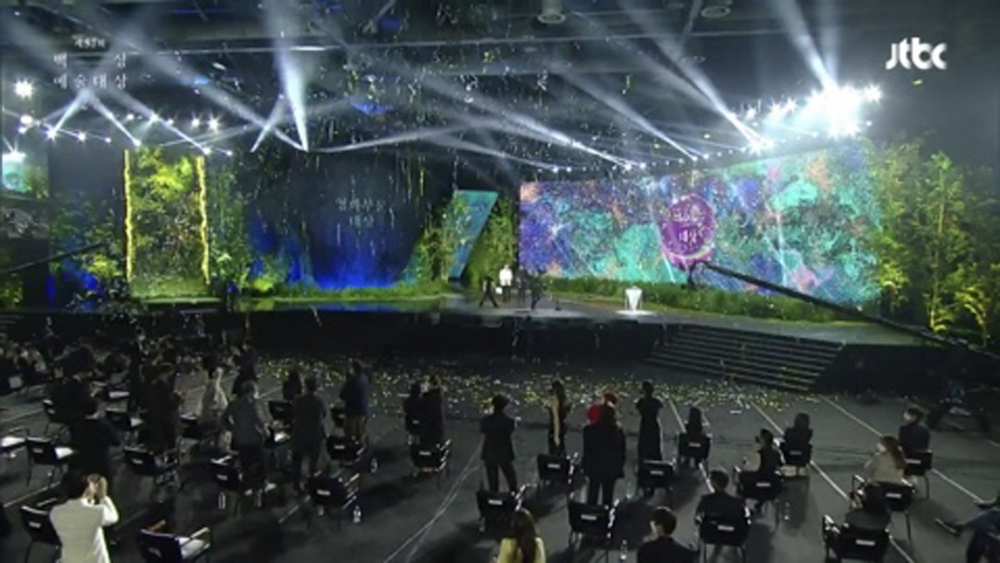 Yoo Jae Suk winning the grand prize in TV.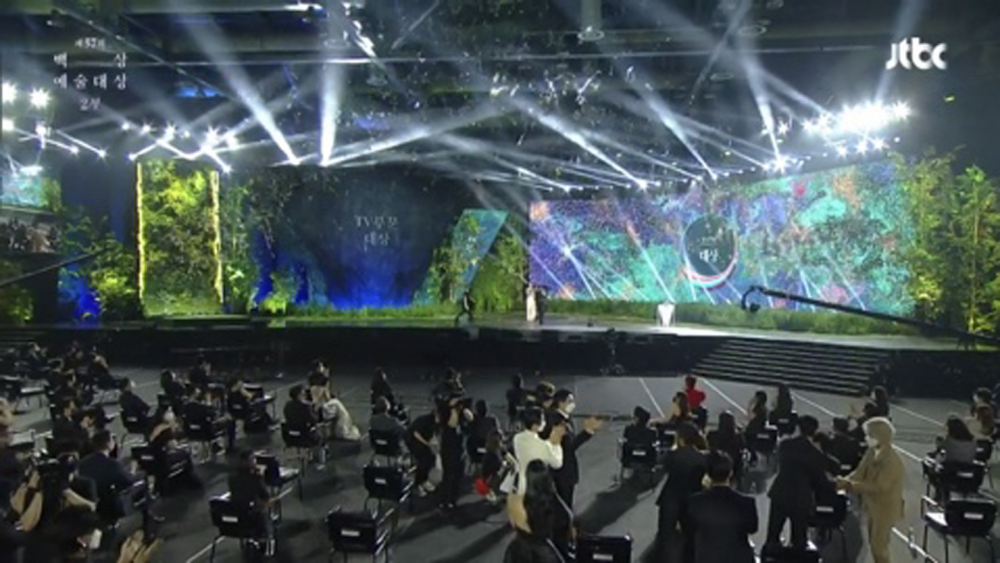 As seen in the photos, the actors sitting in the front seats are seen all giving a standing ovation to the film director, while the opposite is true for Yoo Jae Suk. None of the actors stood up, and some weren't even clapping when Yoo Jae Suk won the grand prize. Only a few actors, such as Song Joong Ki, stood up to congratulate Yoo Jae Suk on the win.
The netizen who created the post also uploaded other netizens' reactions as they criticized the arrogance of the actors and pointed out the difference between the actors' reactions toward the grand prize winners. The netizen who wrote the post also wrote, "It's the same grand prize but the reactions are so different. Most of the actors at the award show are probably Yoo Jae Suk's juniors. They should've stood for both winners or just sat for both. I guess all the actors are suffering from actor's sickness (the tendency for actors to think they are better than entertainers such as MC's)."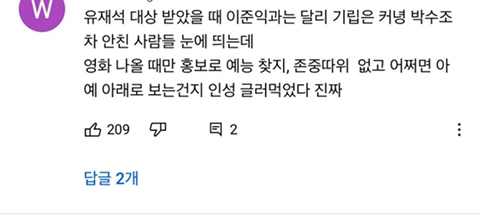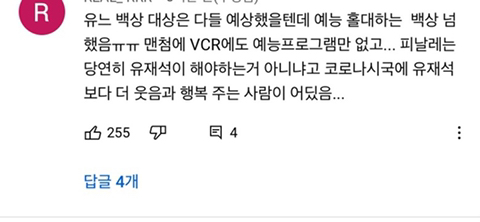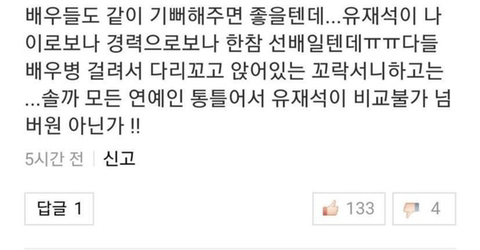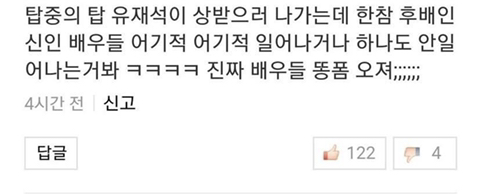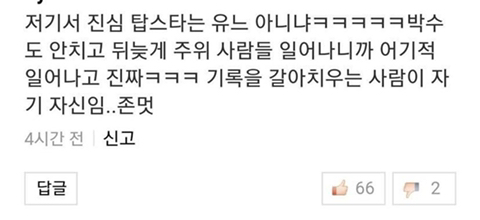 Other netizens commented, "There are some actors who aren't even clapping when they stood and gave director Lee Joon Ik a standing ovation. They only look for Yoo Jae Suk when they need him to promote their movies. They don't have any respect for him and maybe they think he's lower them, they have very bad characters really." "Everyone knew that Yoo Jae Suk would get the grand prize, Baeksang is too much treating variety shows so poorly. They didn't have the variety shows during the VCR at the beginning. Yoo Jae Suk should definitely adorn the finale since Yoo Jae Suk gave much laughter during this COVID19 pandemic," "It would have been nice if the actors were happy for him together...Yoo Jae Suk is definitely a senior to all of them when it comes to his experience and age. Look at all the actors who have the actor illness and crossing their legs," and "Look at all the rookie actors who aren't even standing when the top of the top, Yoo Jae Suk, is going up the stage to get the award."