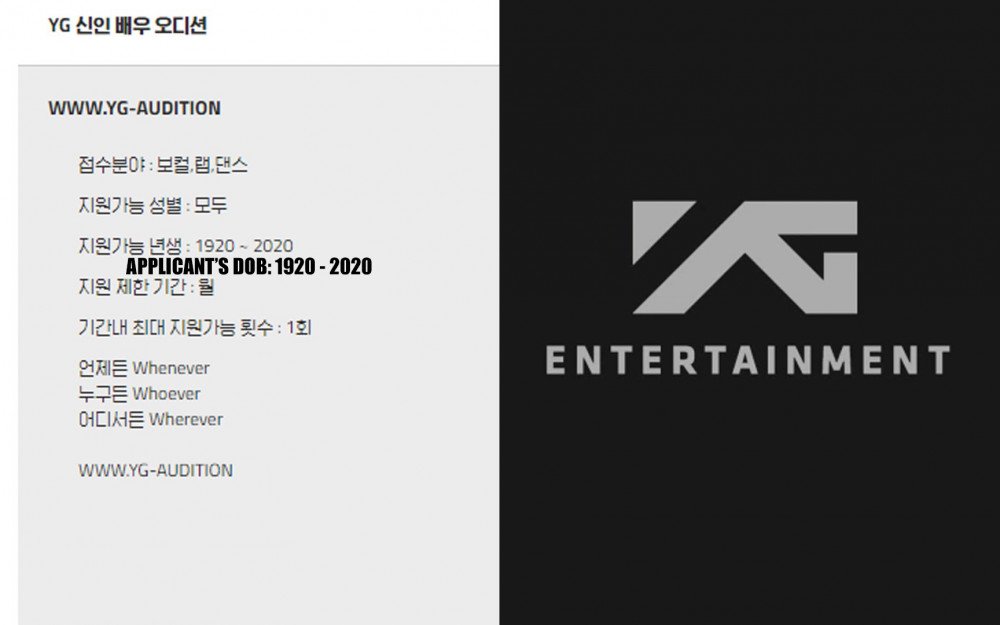 YG Entertainment has been the center of attention for the past decade as the agency is filled with top artists such as Big Bang, BLACKPINK, WINNER, AKMU, and more.
Being known as one of the 'Big Three' agencies, YG Entertainment is one of the top entertainment companies that aspiring singers want to join. Therefore, many apply to audition for the company, with a few actually passing the audition.
Recently, one netizen took notice of the requirement that YG Entertainment has for their auditionees. On the official audition application page, the entertainment agency specified the requirement for the applicants that seemed very different from other agencies. While most agencies keep a strict age limit, YG Entertainment allows nearly anyone to audition.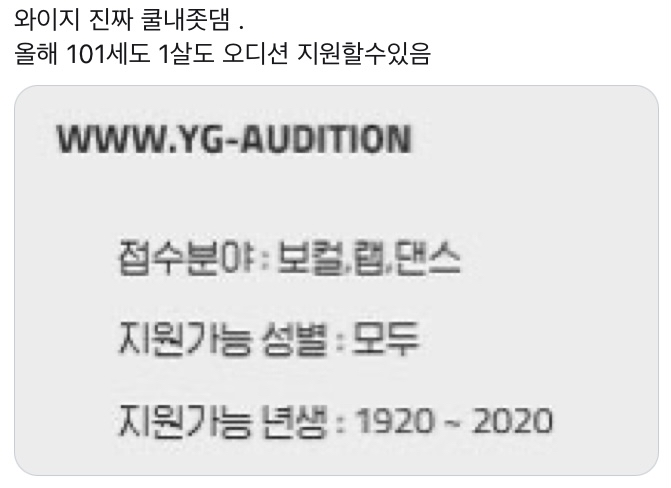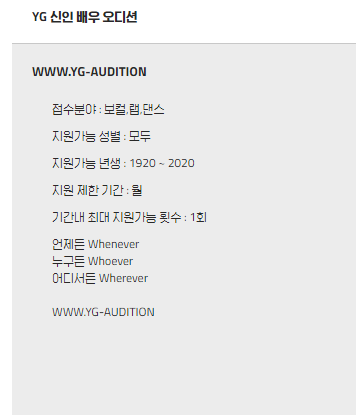 According to the company, anyone born between 1920 to 2020 can apply to become a vocalist, rapper, or dancer. After seeing this wide age range as the audition requirement, they couldn't help but praise YG for its openness.
Netizens commented, "YG keep trying to show their humor in the weird places. Even when there are dating news articles about their artists they always use weird article titles," "I think YG is a comedian to YG fans, lol. At first, it was annoying but it's pretty funny now," "I guess it's too late to debut at age 102 so they cut it off at 101, lol," "Even one of their artist's solo song was called 'Solo' and BLACKPINK's album was called 'The Album' they even named their company office 'The Office' lol," and "So my grandpa is preparing for his debut with the company, I hope everything goes well for him."