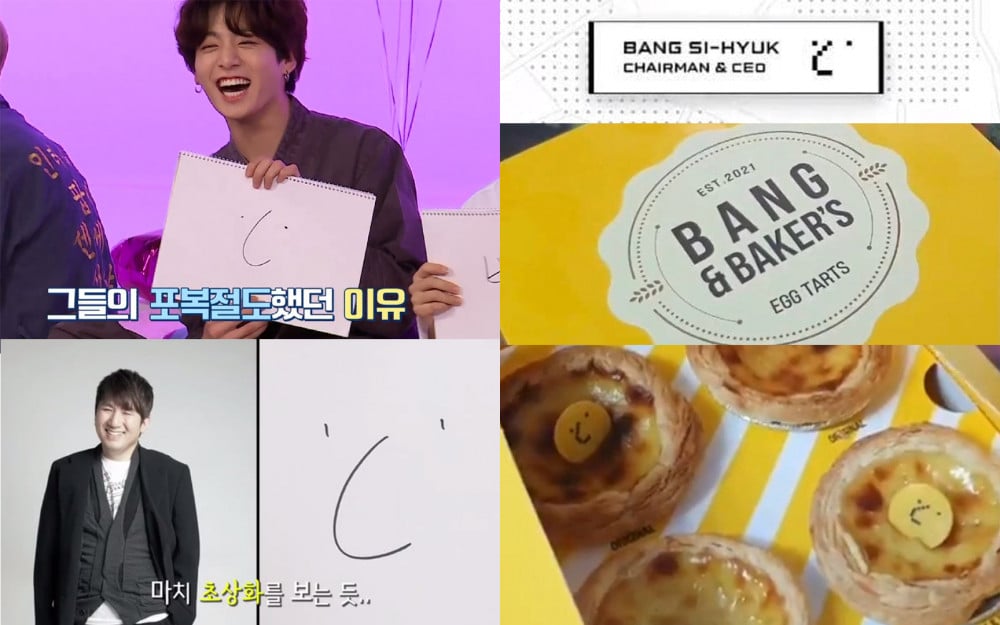 Recently, there has been a fun debate on whether BTS's Jungkook should be paid a copyright fee for his drawing of Bang Si Hyuk.
BTS fans are already aware of Jungkook's drawing skills as he has often shown off his work to his fans on various instances, such as the BTS variety show 'Run BTS.'
In fact, there was a time when BTS members and even fans were amazed by Jungkook's depiction of Bang Si Hyuk by using a simple curved line and two dots. Since then, then Jungkook's drawing has been widely known as Bang Si Hyuk's character.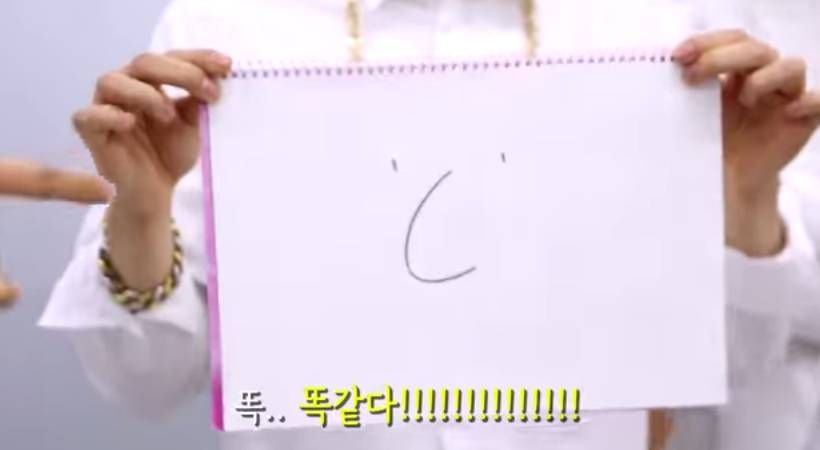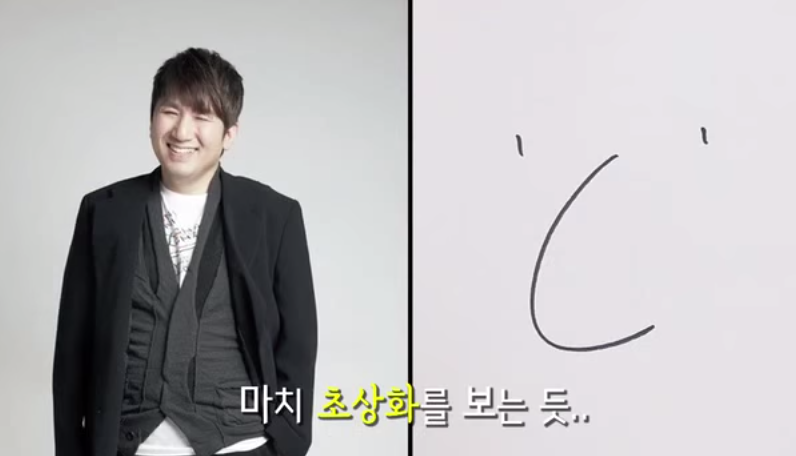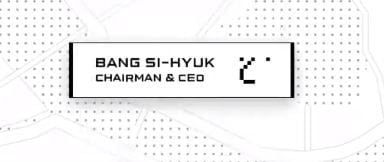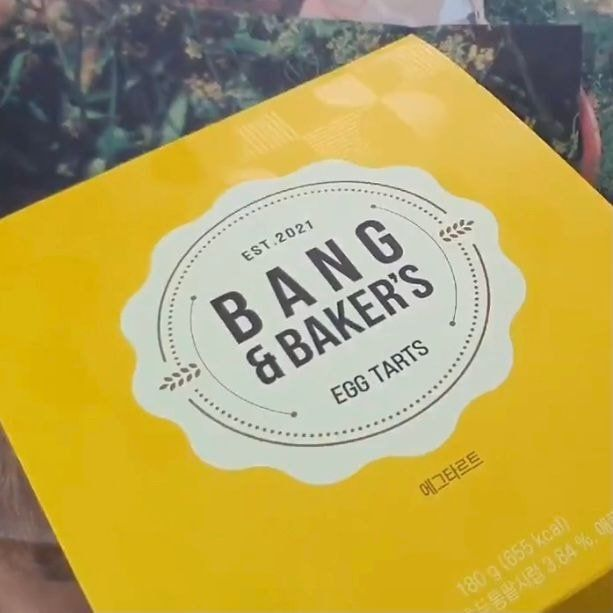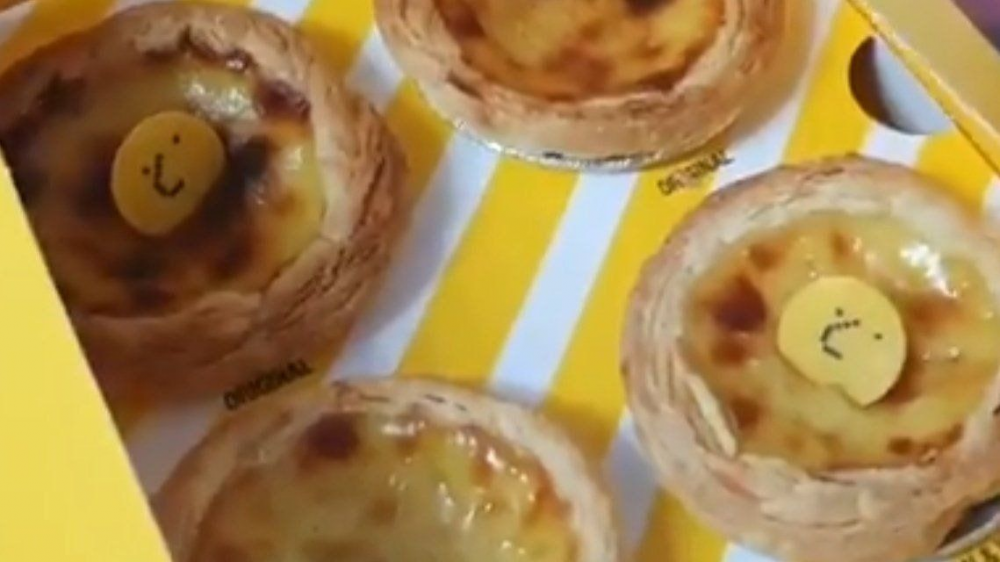 Since then, the drawing has also been used as a logo in various places, such as the HYBE Corporation videos showing Bang Si Hyuk, and it has also been used as the logo for the bakery located in the HYBE museum.
Therefore, some fans wonder if Jungkook should receive the copyright to the logo since his drawing has been used for official business matters. Netizens commented in an online community, "I feel Jungkook would just say very sweetly, 'Just use it,' but Bang Si Hyuk should give a lifetime free pass to the bakery, lol," "I think Jungkook should get the copyright lol," "They actually opened the bakery?" "Now it's an unspoken rule for all the members and company people use that drawing to depict Bang Si Hyuk," and "If I were Bang Si Hyuk, I would give Jungkook the copyright, lol."
What are your opinions on this question?