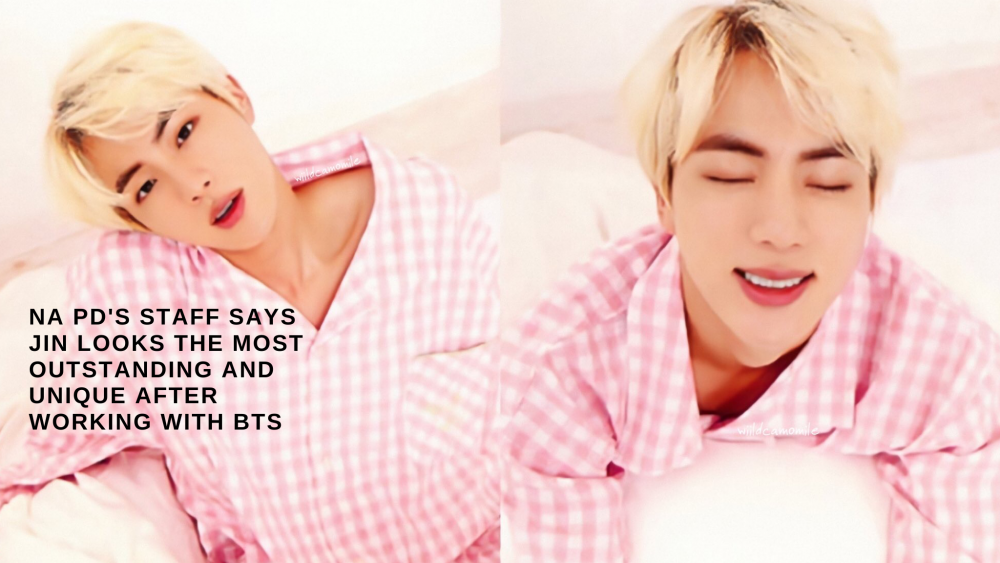 A staff member that worked with BTS on the Na PD's show shared their thoughts about the members.



Jin was described as the most "outstanding" and his face creating such a strong effect on people that it can make you "space out."
Fans, BTS themselves and other people who met Jin frequently say he is the most beautiful in real life as well as in the pictures.
Even people who style BTS say the same:
Fans also say that Jin looks the most different from his photos. The beauty of him is so stunning.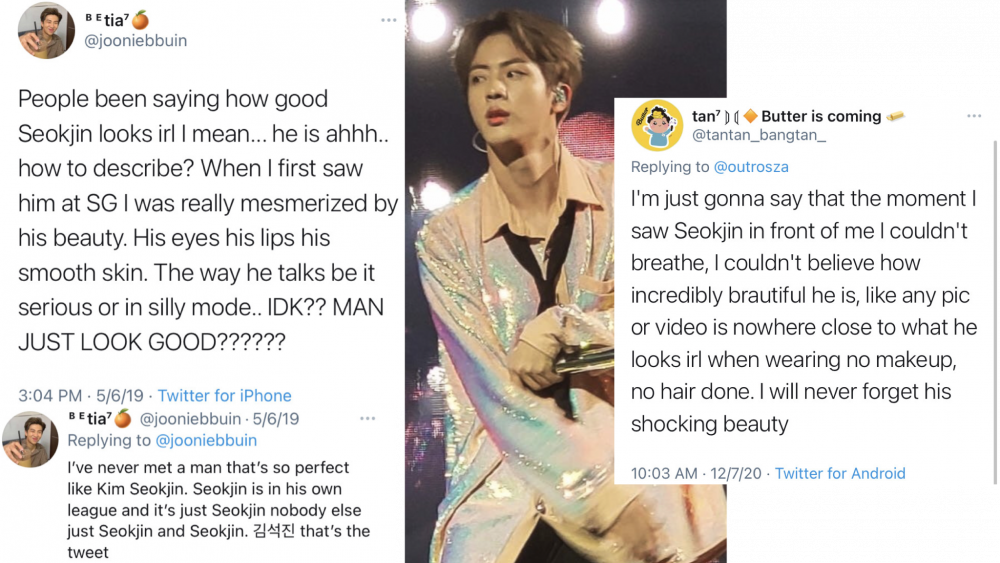 The editors of Dispatch confirmed that Seokjin's face doesn't need any editing, as well as makeup artists said preparing him takes the shortest amount of time.
Jin is known for his natural beauty and gets the most simple makeup, however he still looks the most outstanding.
According to fans, these photos are the closest to what Jin looks like in real life: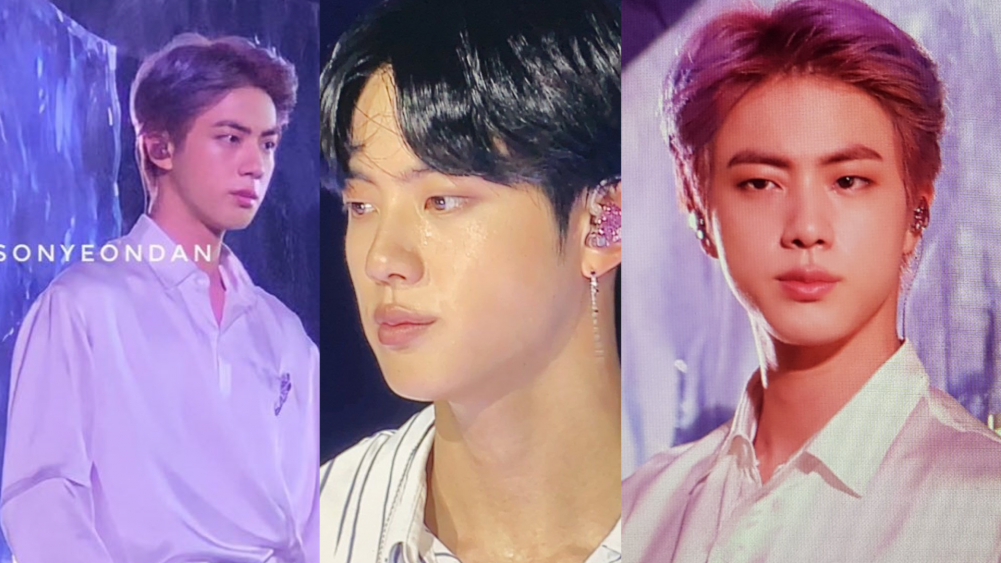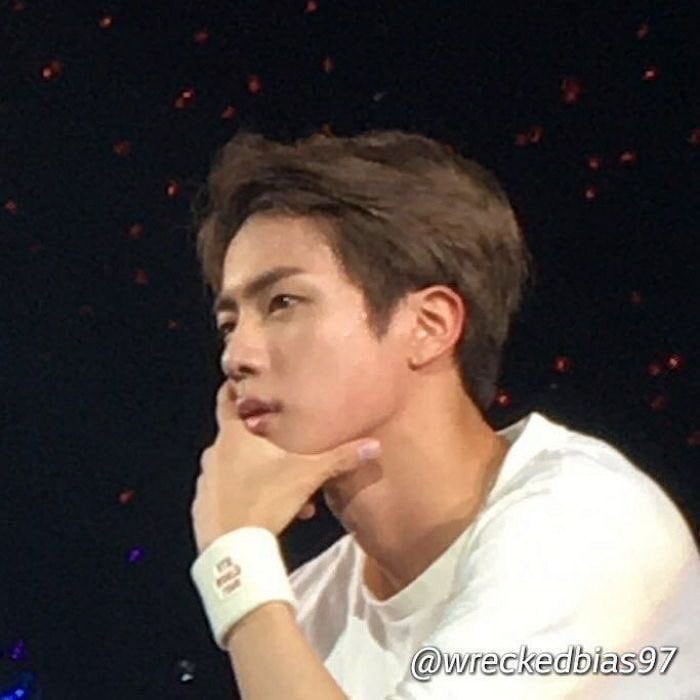 A fan attending the hand shake event described Jin as:
"Just from far away when you see him he is just so cold and beautiful, it scares you a bit, and stuns you, just makes you think how someone so beautiful can exist...."

Even camera operators can't handle such perfection:
This gif of Jin standing in the elevator barefaced goes viral among knetz every year!

Usually, Jin's beauty in real life is described as "cold", an "ice prince": The staff says they also thought so.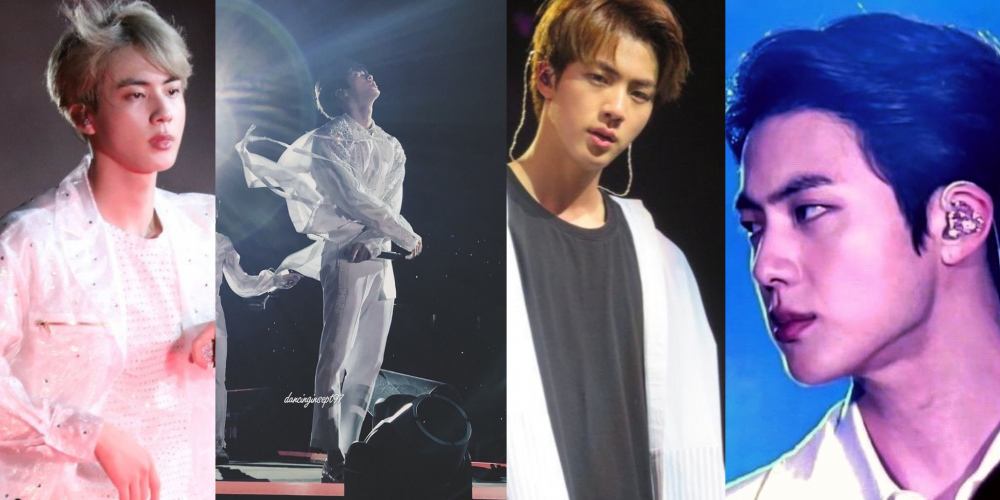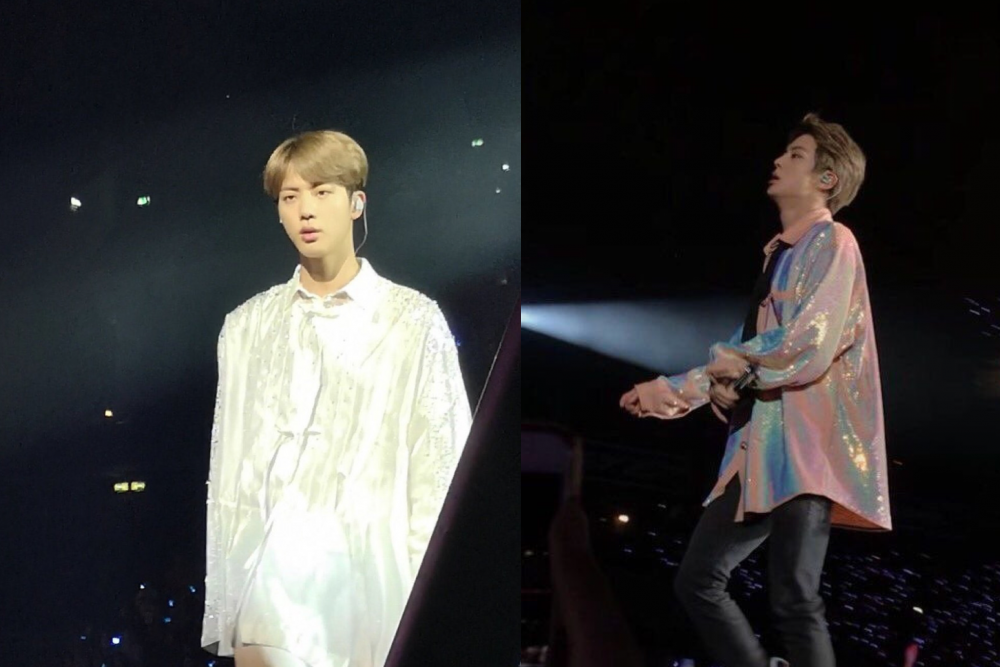 However, after getting to know Jin, the staff says he appeared to be very cute and very well mannered.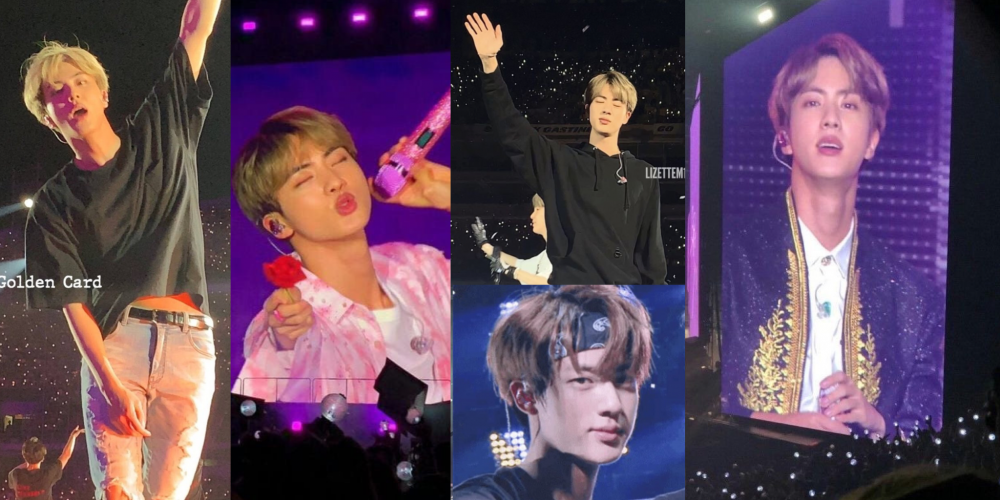 After seeing Jin in real life, people also compare him to an anime character.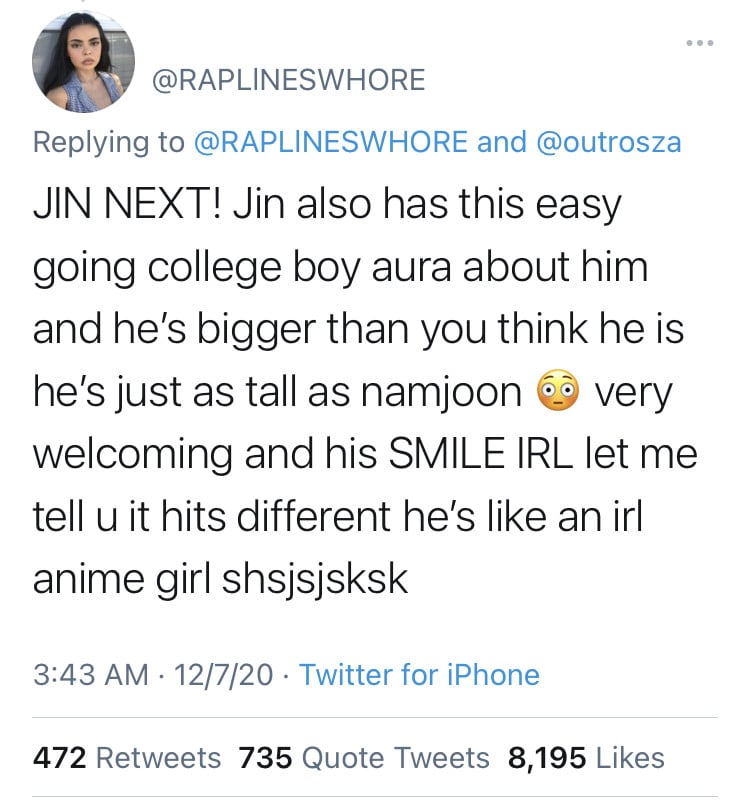 By the way, Jin often becomes an inspiration for the actual manga artists!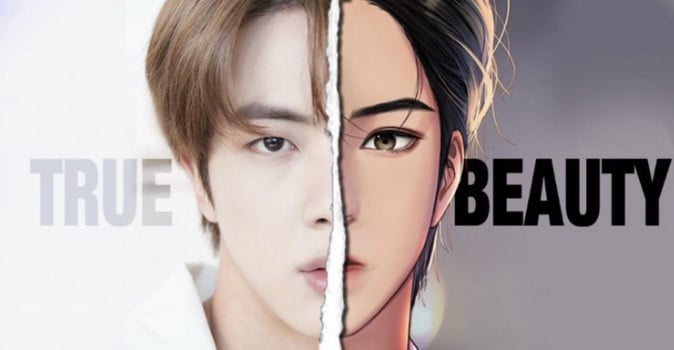 Jin's friends, who studied with him at Konkuk Acting Major once revealed that Jin was popular for his looks at the campus.
All in all, everyone agrees Jin's beauty stands in a league of his own.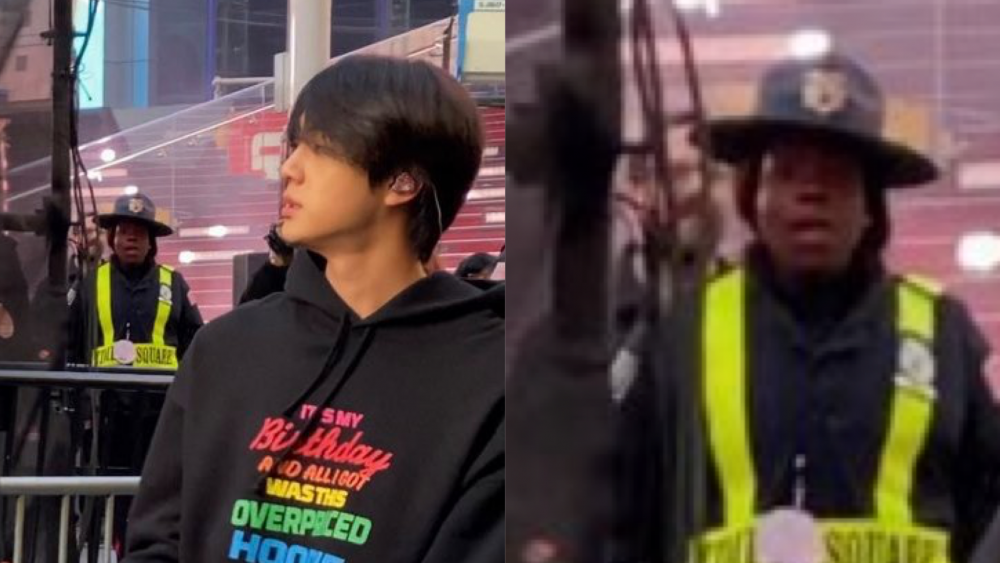 Bonus: before Jin was famous people used to randomly take photos with him right at the street because he was just way too handsome!