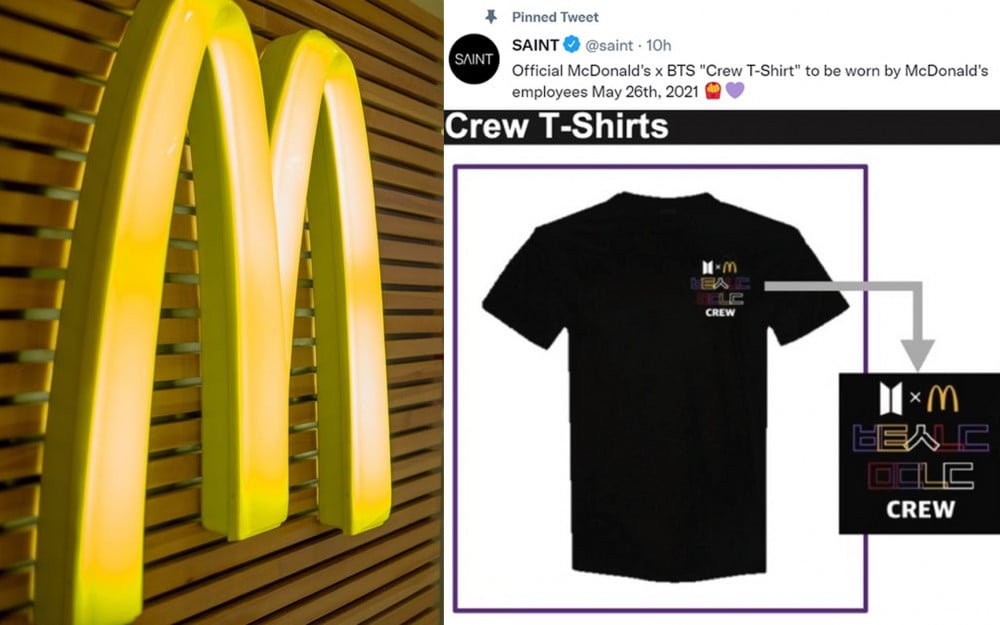 Now BTS fans will be able to McDonald's employees worldwide wearing uniforms with Korean (Hangul) on them.
On May 26, McDonald's will be launching the 'BTS Set' in collaboration with the global K-Pop group. The BTS set will be limited to 49 countries on six continents, and the campaign will run for approximately a month.
During that time, the employees will also wear uniforms promoting this event. The uniforms will feature the BTS logo along with the McDonald's logo along with the Korean alphabets spelling out the acronyms of BTS and McDonald's in Korean.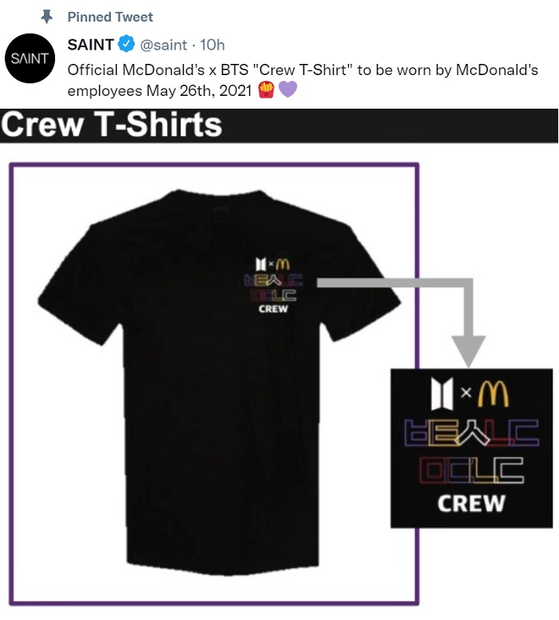 The uniform design was released by fashion social media account @SAINT through Twitter. The logos and the Korean consonants showing, 'ㅂㅌㅅㄴㄷ' and 'ㅁㄷㄴㄷ' will be printed on the left chest, and the T-Shirts will be delivered to each store.
It has been revealed that the 'BTS Set' consists of each member's favorite McDonald's menu, including chicken nuggets, fries, coke, and 2 dipping sauces. Many Korean netizens have drawn much attention to this promotion as the news that McDonald's employees all over the world will be wearing uniforms featuring Hangul.
This is the first time that McDonald's has introduced a celebrity menu in stores all across the world. The franchise did introduce the special menus in collaboration with singer Travis Scott and Jay Balvin, but it was only sold in the United States.
The 'BTS Set' menu will begin to be available starting the United States, Canada, Austria, Brazil starting on the 26th. The concept photos for the event have already been released, increasing the anticipation of fans all across the world.