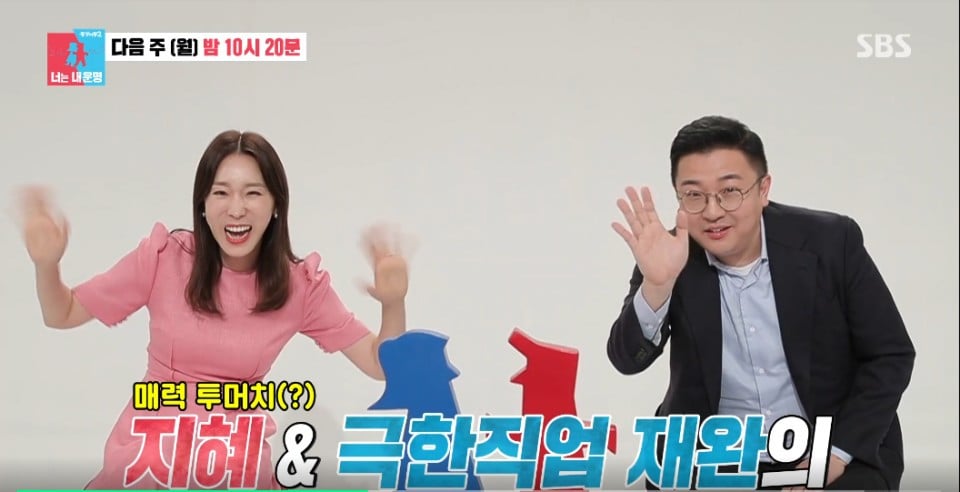 Lee Ji Hye, former member of Korean pop group Sharp, has relayed the news that she is pregnant with her second child!
On the May 17th episode of the SBS show 'Same Bed Different Dreams', it garnered a lot of attention from viewers, reaching 8.1% in ratings and ultimately becoming the number one variety show in viewership ratings. Viewership ratings reached a new record of 8.7% for this particular episode.
On this day, the Lee Ji Hye and Moon Je Wan couple were shown visiting a fertility clinic, and revealed that they have been planning for having a second child. They explained on the show that they were in the final stages of their "embryo transplant". Lee Ji Hye revealed that the couple endured two accounts of failure in the artificial insemination procedure, and in the moments leading up to entering the clinic Lee Ji Hye showed a nervousness very unlike her usual self. When Lee Ji Hye asked whether they could look forward to good results, the clinic professional replied with a positive response by saying, "I think things will be okay this time".
In the days leading up to this clinic visit, it was revealed that Lee Ji Hye's husband Moon Je Wan had gifted her with a vacation package so that she could rest well. Further, he prepared surprise events and though imperfectly displayed, the events showed his efforts in caring for his wife. Moon Je Wan even prepared the dish Lee Ji Hye had enjoyed eating while pregnant with their first child. He told Lee Ji Hye, "The results can be bad or good, but let's not think about that. You are having a difficult time so I prepared this dish for you. Everything will be fine".
As they were getting ready to see the results, Lee Ji Hye and her husband were noticeably very nervous. However, Moon Je Wan cracked jokes to make them both feel better. After a long time of not returning, Lee Ji Hye was seen walking back towards her husband in tears as she held the test results in her hands. He husband, unaware of the results, tried to stay calm and tell her "It's okay". Then, when he saw that the test results for her pregnancy had come back positive, he embraced her in a big hug and the couple shed tears of joy. The scene of the husband and wife embracing while crying tears of joy moved the hearts of many viewers, and this moment reached 8.7% in ratings, becoming the 'best 1-minute' of the entire episode.
Watch the heartfelt moment, down below!