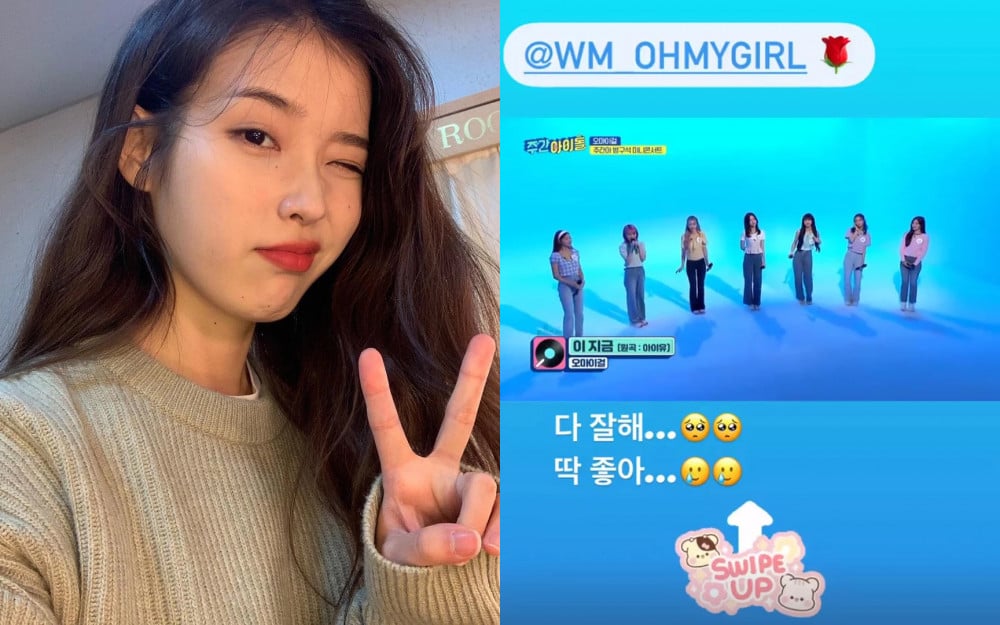 IU praised Oh My Girl for perfectly covering her song "Right Now (dlwlrma)"!

On May 20, IU shared photos on her Instagram story of Oh My Girl covering her song on MBC Every1's 'Weekly Idol', aired back on May 19.
IU wrote, "You're all good...It's perfect" praising her hoobaes affectionately. IU went on to explain in the second Instagram story post saying, "To be honest, I wrote these lyrics of 'Right Now' a long time ago with the Oh My Girl members in mind."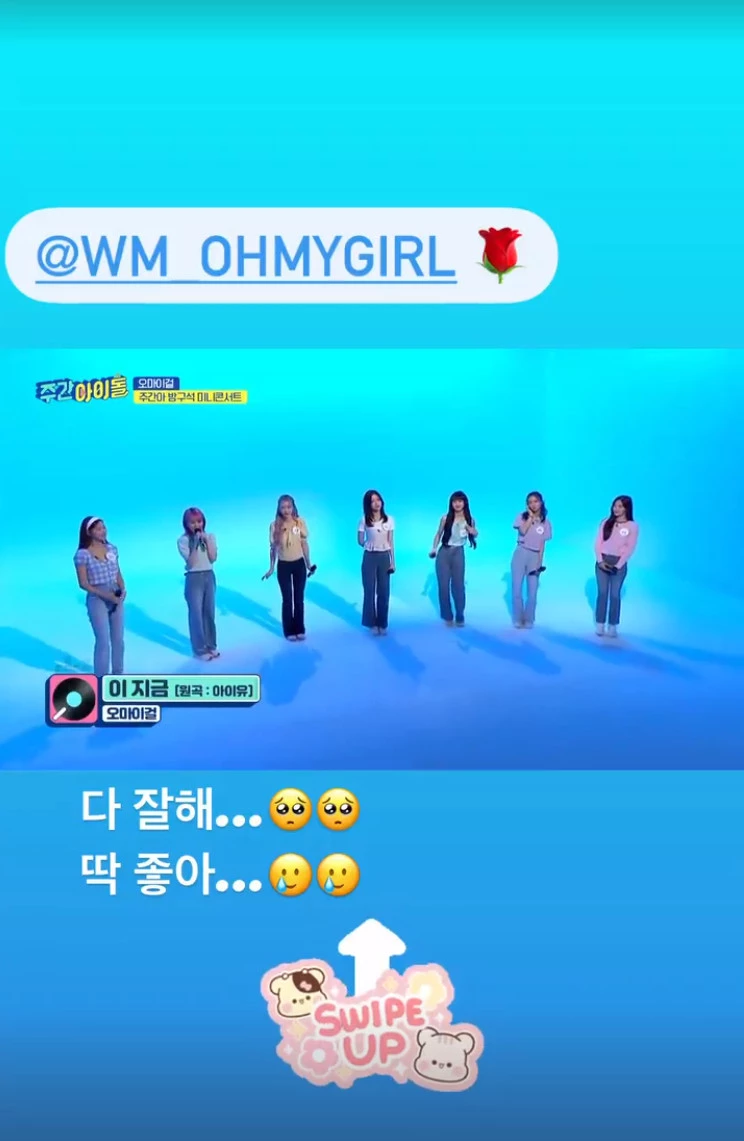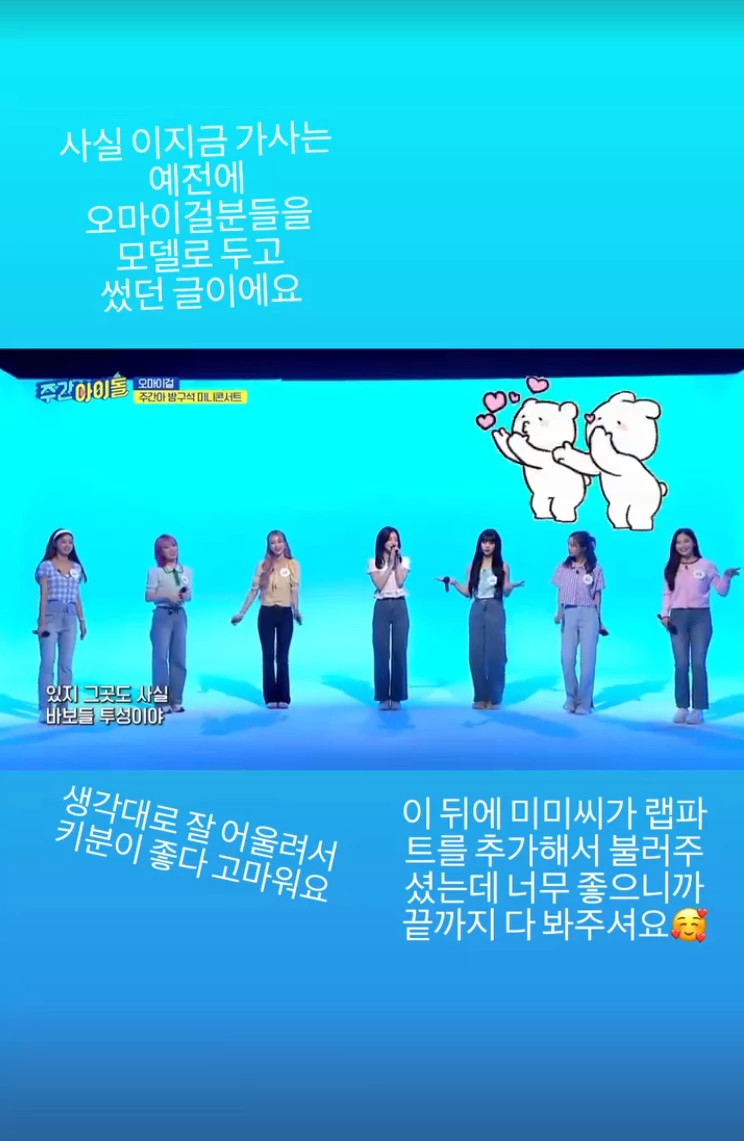 IU further wrote, "I'm glad it suits you guys well just as I thought. Thank you. Also, please watch to the end because Mimi added a rap part and sang it together and it's really good." IU abundantly expressed her affection for the girl group and continued to praise them.

The news of IU praising Oh My Girl spread across the web as more netizens joined in to react to Oh My Girls' cover of IU's "Right Now." Many netizens also applauded Oh My Girl's performance as they all loved the girl group's version of the song.


Meanwhile, IU celebrated her 29th birthday by donating 500 million KRW (~$443,317) to those in need. Oh My Girl is actively promoting their new song "Dun Dun Dance."