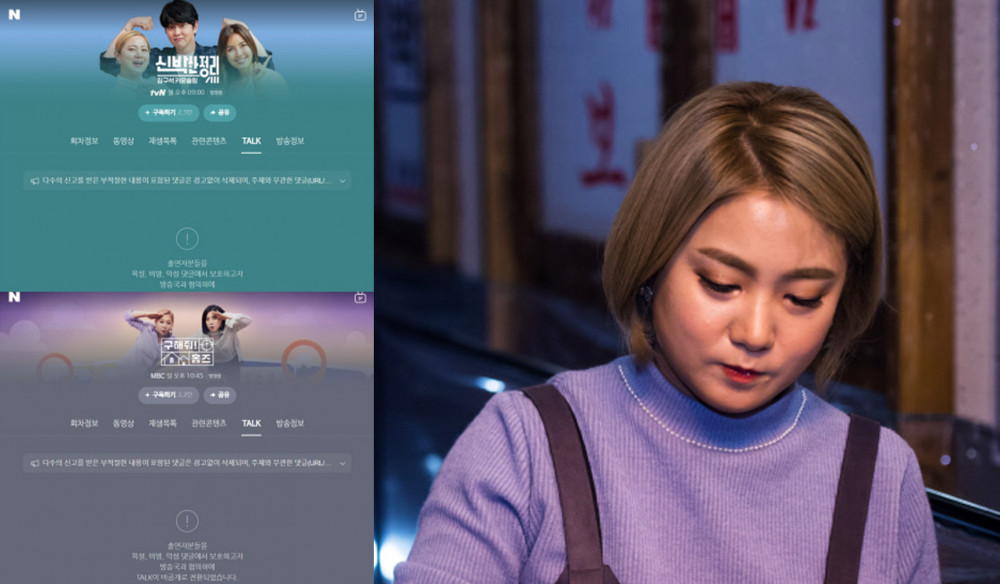 It was reported a few days ago that comedian Park Na Rae had been under police investigation following her 'sexual harassment controversy' on the YouTube series, 'Hey Na Rae.'
Since then, it has been confirmed that the Naver TV TALK bulletin board for various programs starring Park Na Rae has shut down. Naver announced, "Naver TV TALK bulletin board has turned private to protect the cast from abusive, slanderous, and malicious comments."
As a result, viewers will not be able to leave comments on the TALK bulletin boards for all the programs that Park Na Rae appears on.
Naver TV Talk is a bulletin board that serves as a viewer bulletin board or guestbook for each program that is currently airing. Viewers can freely leave their thoughts about each program they watch with a Naver ID.
The bulletin boards with Park Na Rae have been turned private regardless of the broadcasting company.

Programs such as 'I Live Alone,' 'Where is My Home,' 'Amazing Saturday - Doremi Market,' and 'The House Detox' were all included in the measure. However, only the show 'Ssul.Vival' bulletin board remains open, to which many netizens continue to leave comments asking Park Na Rae to leave the show.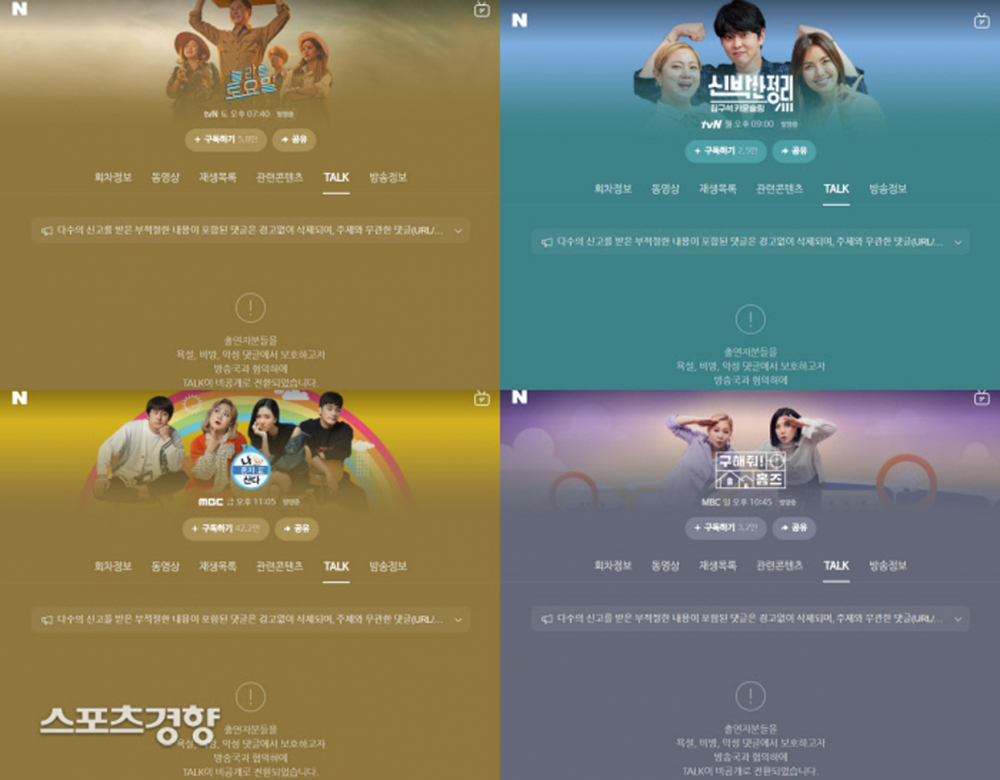 The comedian is currently facing fierce criticism from some viewers as she is embroiled in a controversy over her sexual comments and actions, which some viewers alleged is sexual harassment to men.
On her 'Hey Na Rae' show on YouTube, Park Na Rae and Hey Jini were seen playing with a stretchy toy in which Park Na Rae took the toy's arm and put it between the legs to make it look like a penis.
Many netizens complained about the comedian's actions stating that her actions were unfitting on a YouTube show that even children can watch. After the heightening of the controversy, the production team of 'Hey Na Rae' posted an apology. Park Na Rae even posted a handwritten apology, but police investigated the production team and Park Na Rae as a complaint was filed under the Information and Communication Network Act.
Nevertheless, criticism of Park Na Rae increased greatly and has continued since then. Therefore, many programs starring Park Na Rae have changed their bulletin boards to private or have shut down the comment section to prevent further malicious comments.