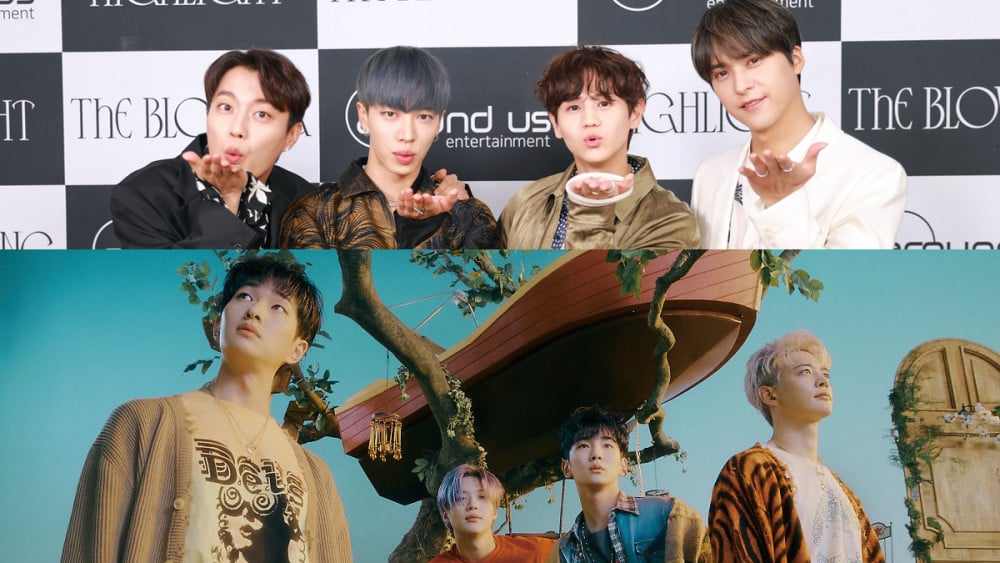 Back on May 3, Highlight made their long-awaited comeback with the release of their 3rd mini album, 'The Blowing'!
During a press conference commemorating the release of their new album, Highlight opened up about their renewed hopes and goals after having returned from their mandatory military service duties. The group said, "Our fans waited for us. We hope that this album will be the stepping stone for our next album, and so on. Rather than being concerned with rankings, we greatly want to prove that we are a group with our own musical color, a group that can last a long time."
In addition, the members discussed the return of various 2.5-generation idol groups to the music scene, such as SHINee. Doojoon revealed, "I contacted SHINee's Minho when I enlisted, and when I was discharged. We met up for a broadcast after we both came back, and I felt a bit of a pang in my heart. It's been so many years, we've been in this field together for nearly 10 years, and I couldn't help but feel a strong sense of camaraderie. As time passed, so many things that seemed obvious in the past are no longer so black and white. It was reassuring to meet Minho, and I was glad to see SHINee returning to promotions. I cheered them on. Their comeback was also very successful, which was reassuring as well. I hope that they can continue to succeed."

Kikwang added on, "The SHINee sunbaenims are really doing well, even after all these years. We promoted together around the same time back in the day, and now, they are still garnering attention with their own color and charms. 2PM sunbaenims are also getting ready to come back. It is very reassuring to see the same artists from our generation, still doing what they do and meeting the public. I hope that we can all support and raise one another and do well."
Have you checked out Highlight's 3rd mini album 'The Blowing' yet?