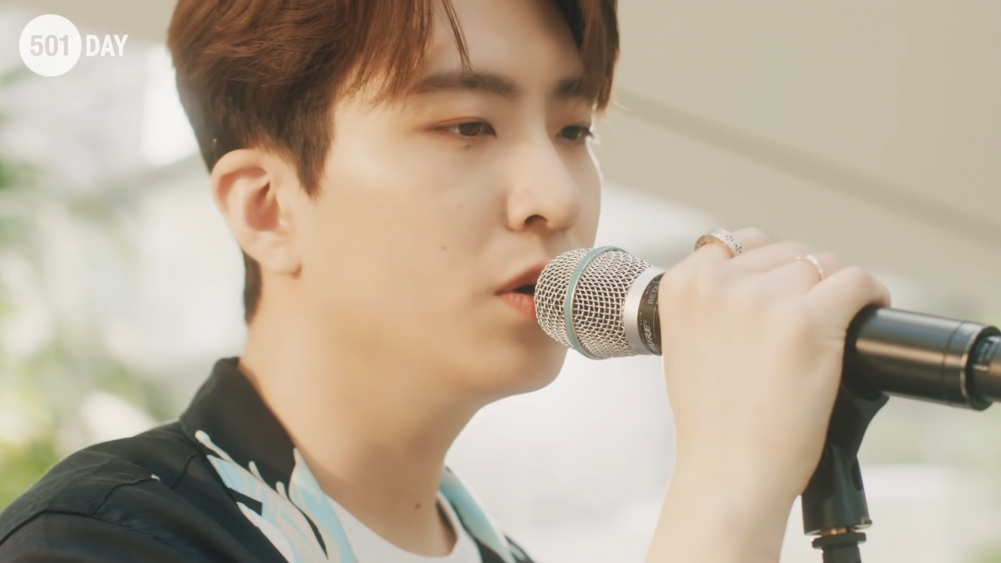 On May 20, Levi's Korea uploaded a video of Youngjae's live performance of 'Lonely' on Levi's '501 Day Music Concert.'
501 Day celebrates the birth of denim, and three hot artists - Lee Seung Yoon, Youngjae, and Heize - were invited to gather in one place for a music concert. On this day, Youngjae showed off his smooth singing skills as he sang 'Lonely' while being surrounded by palm trees.
Soon after the clip was released, many fans took it to social media to express how much they loved Youngjae's singing. Many fans also went on to promote Youngjae's promotion clip so that many others can enjoy it as well.
In addition, Youngjae also spent some time on Twitter replying to some of his fans' tweets as many fell deeper in love with Youngjae's charms. English-speaking Korean fans translated Youngjae's tweets so that other international fans would also be able to join in on the fun.