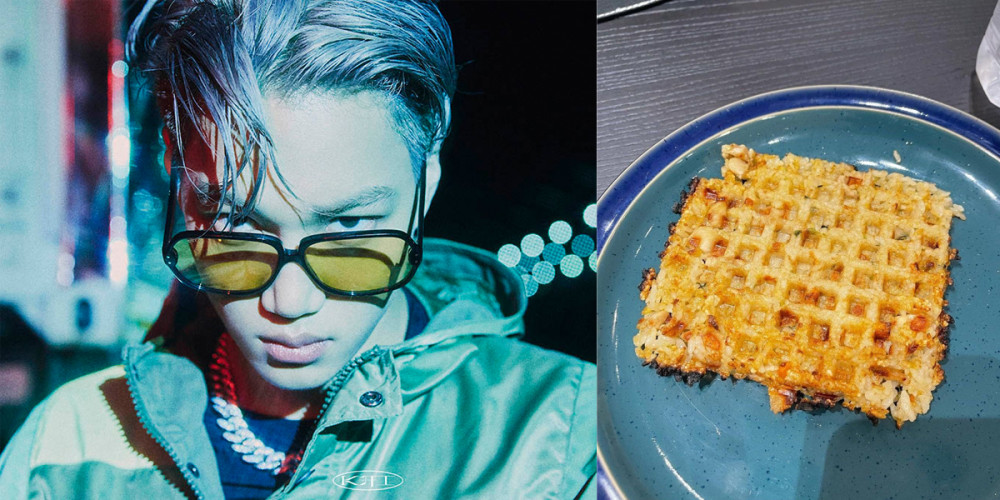 Back on May 12, EXO's Kai sent fans an excited Bubble message!
He wanted to show off all of the effort that he was putting into perfecting his homemade "waffle fried rice".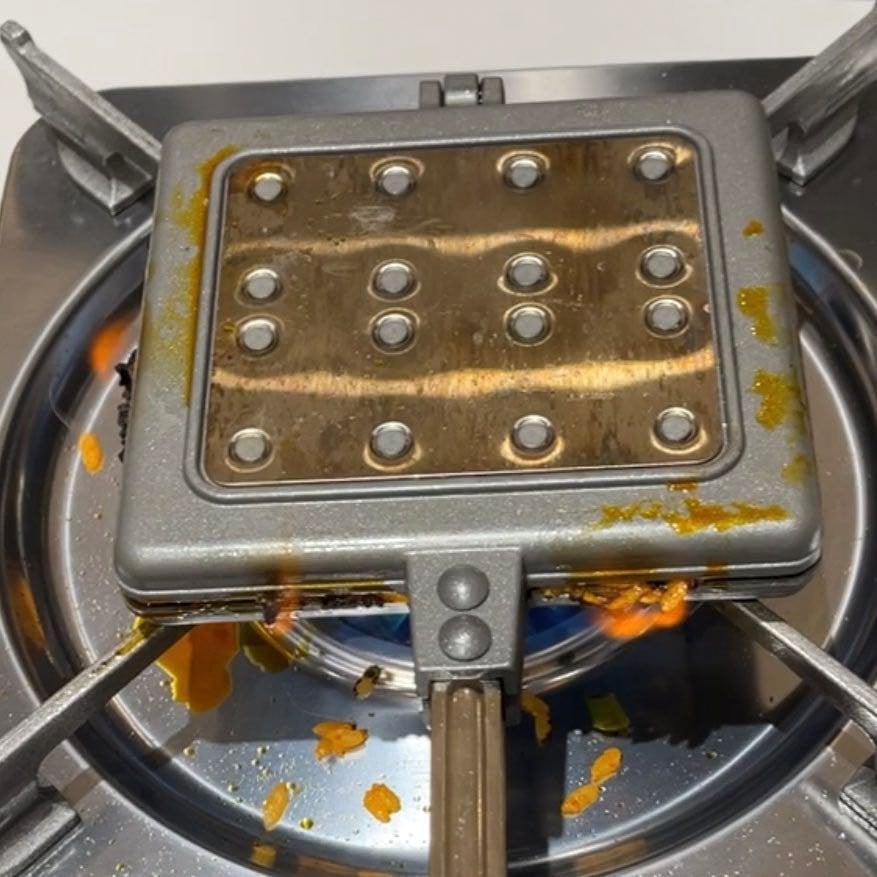 A video of his masterful(?) turn of the waffle maker:
And then, soon afterward, he was so excited about how nicely the final product turned out, that he posted it right away on his Instagram! He shared a photo of his "waffle fried rice" masterpiece and said, "A new world."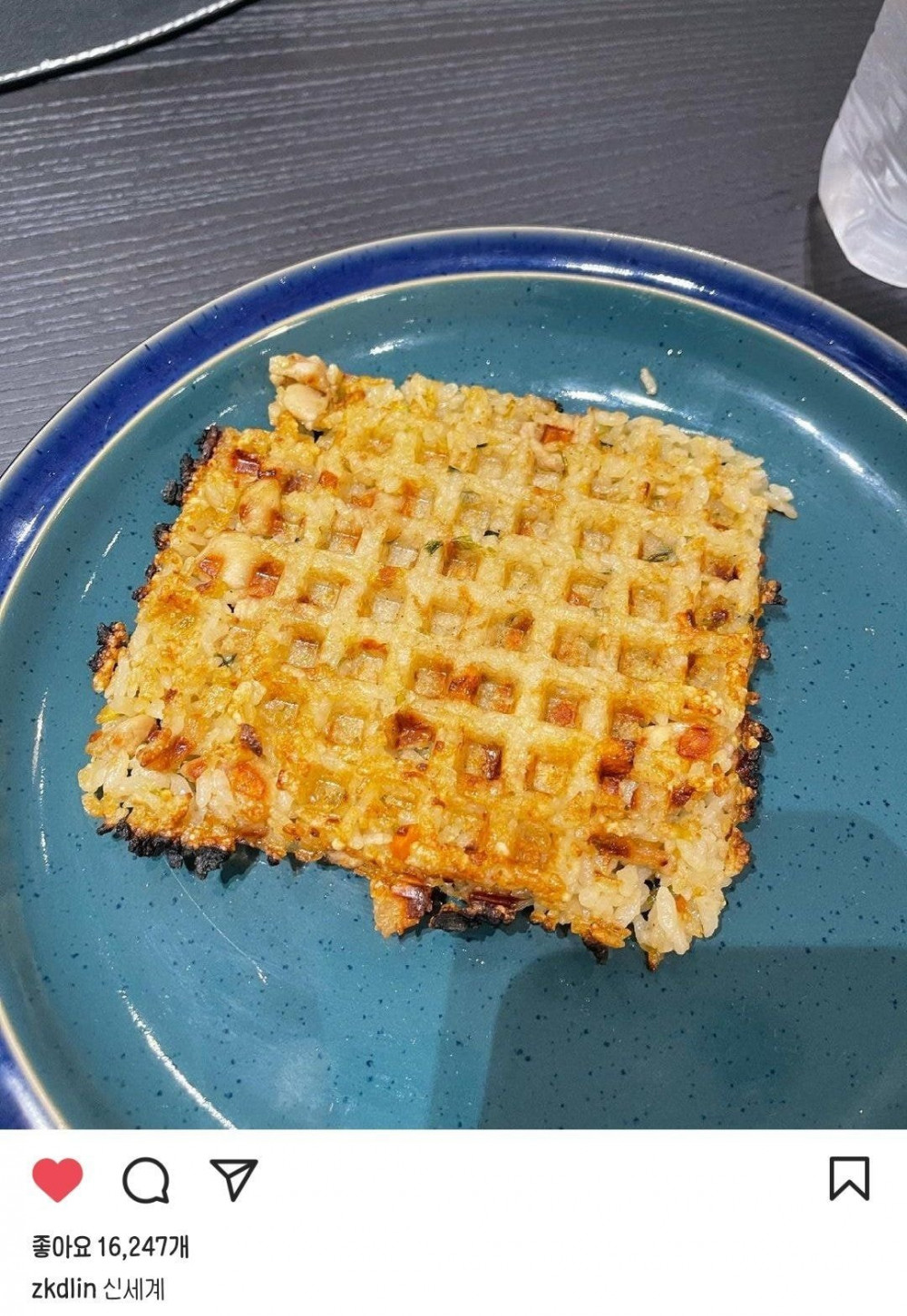 However, many fans were quick to point out that Kai's Instagram account is mostly used for his many luxury brand endorsement deals. They pointed out how much the cute "waffle fried rice" photo just did not match the rest of his Instagram style at all!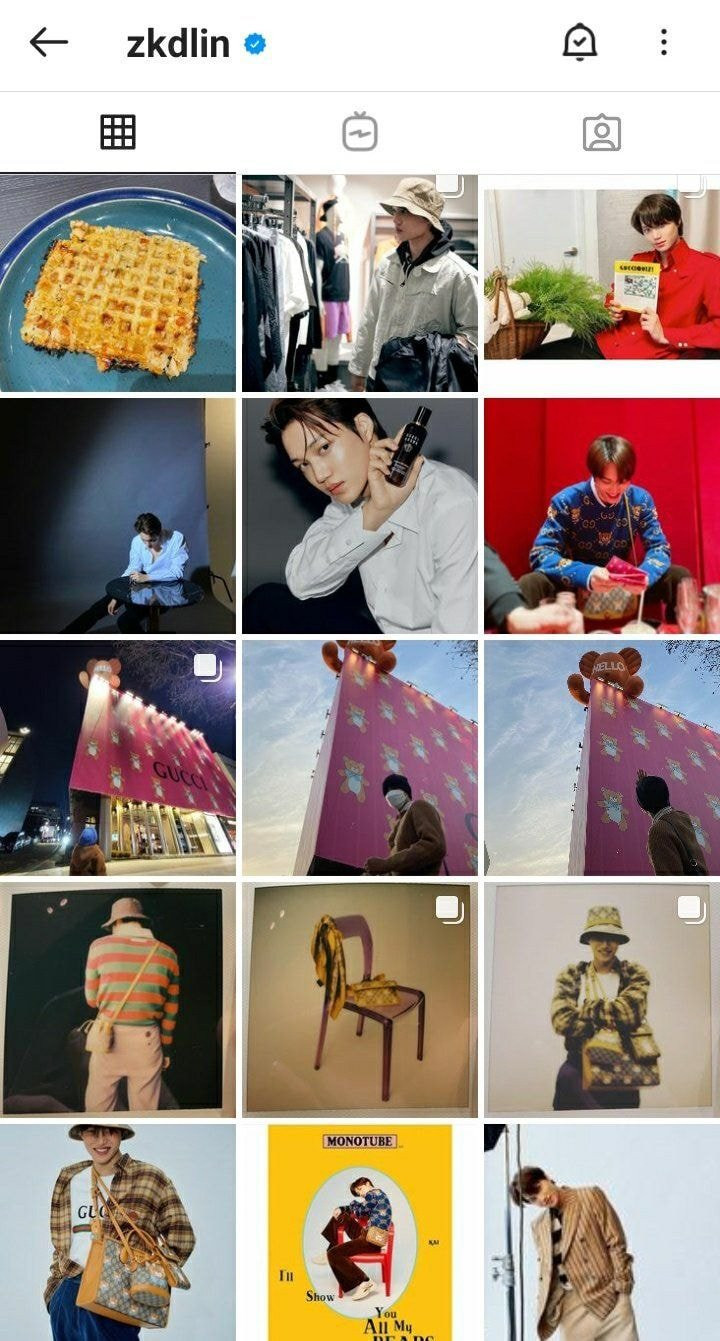 Eventually, Kai also realized this for himself, and took down the post. Instead, he shared the "waffle fried rice" via his Instagram story, emphasizing, "The waffle fried rice that I made."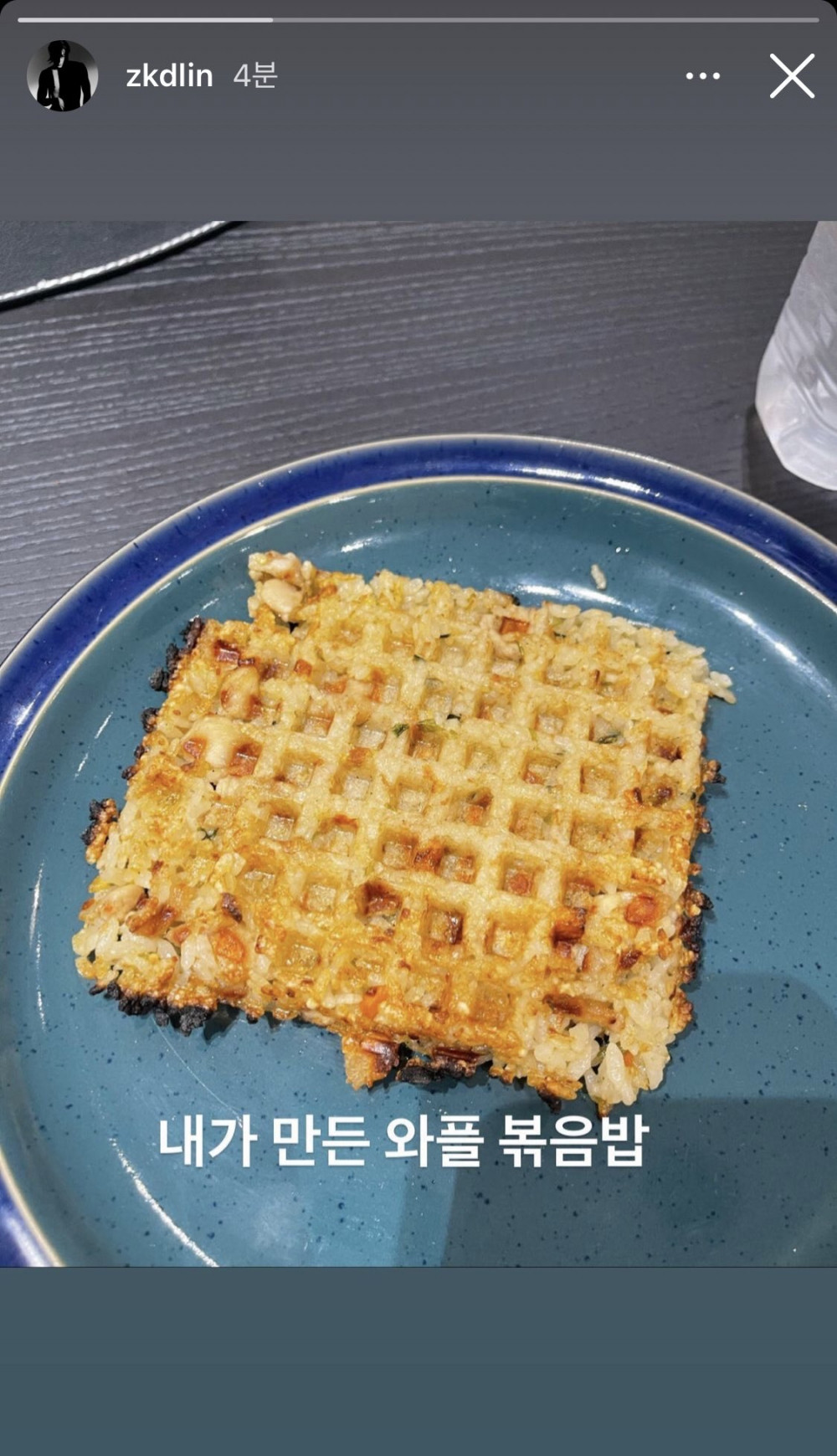 Fans couldn't help but comment,
"OMG kekekekeke. The rice that is seeping out of the pan is on fire kekekekeke."
"The edges are all burnt but he's just way too excited that it came out in the waffle shape kekekeke."
"The waffle fried rice is the trend on Instagram right now kekekeke."
"What are we gonna do with this precious dummy kekekeke."
"So cute kekekeke. He's so excited kekekeke."
"Look at him being like, 'I made it.' Kekekeke."
"He's so proud LOL."
"I bet it definitely had that smoky flavor kekekeke."
"It's so funny that he realized how much it doesn't belong on his feed and changed it to his story."
"So many luxury brands... and burnt fried rice in the shape of a waffle kekekekeke."