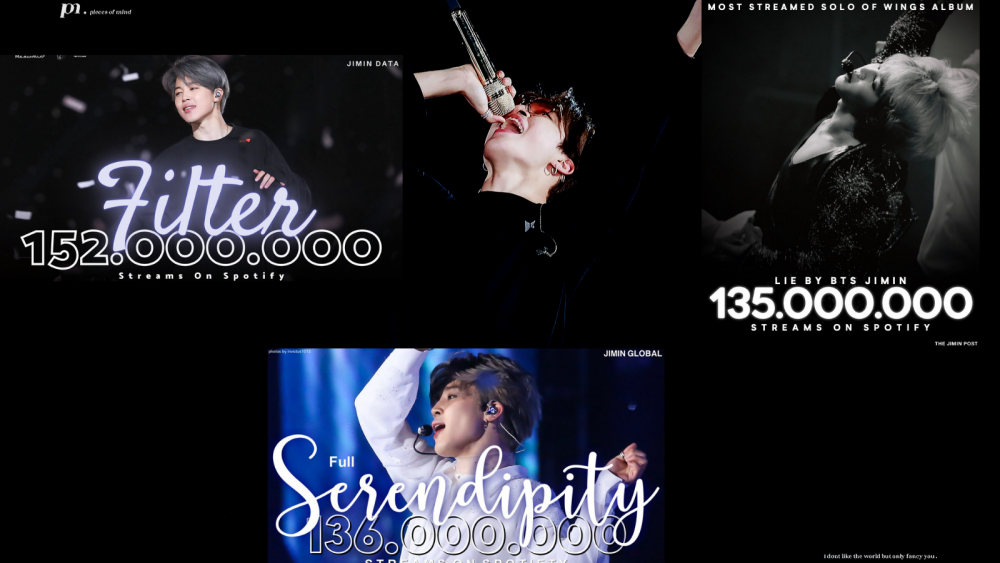 BTS' Jimin's solo song Lie achieves 135 Million streams on Spotify, making him the first Korean Artist with 3 songs with over 135 Million streams on the platform!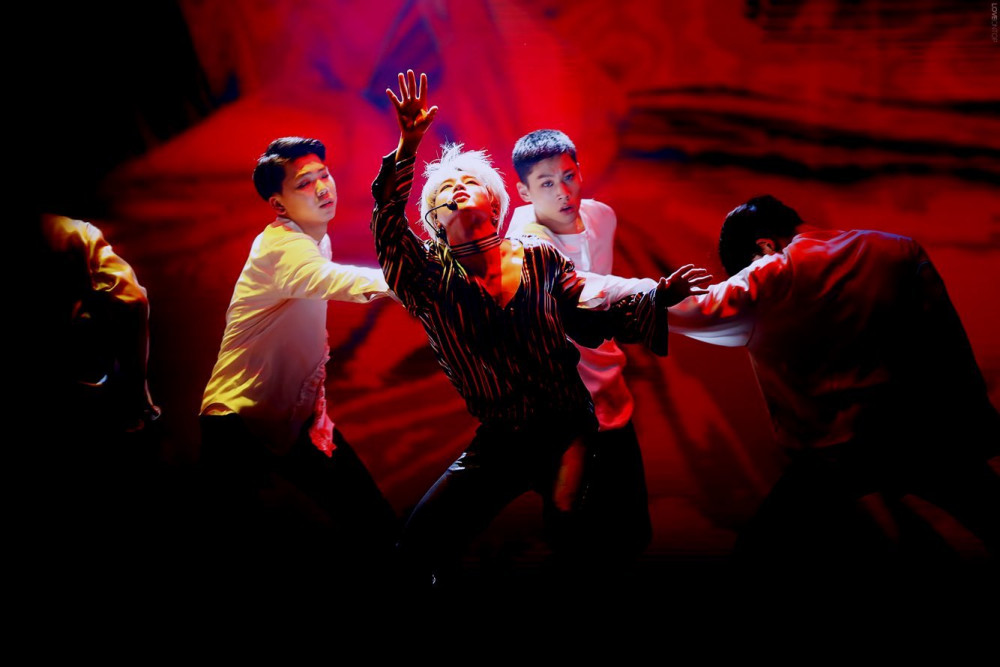 Park Jimin has been known as an artist who releases nothing that is less than iconic. That is why it is no surprise that all of his songs have proven successful on all platforms.

On the 11th of May, when Serendipity Full Length Edition achieved 136 Million streams on Spotify, Lie, another Jimin solo, reached 135 Million streams. ARMY's were overjoyed with the news because this meant that Jimin was the First Korean Artist to have 3 songs, each having more than 135 Million streams on the platform, including Filter, which currently has 152 Million streams.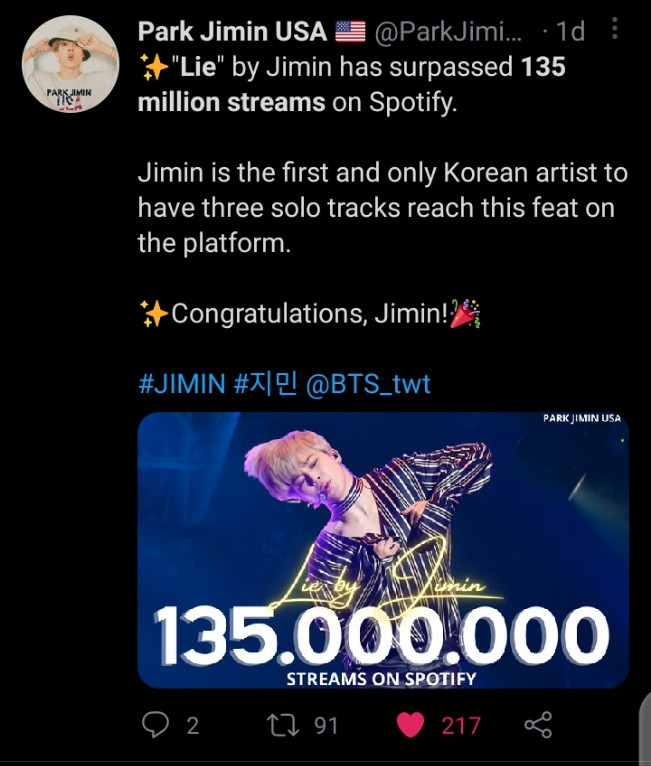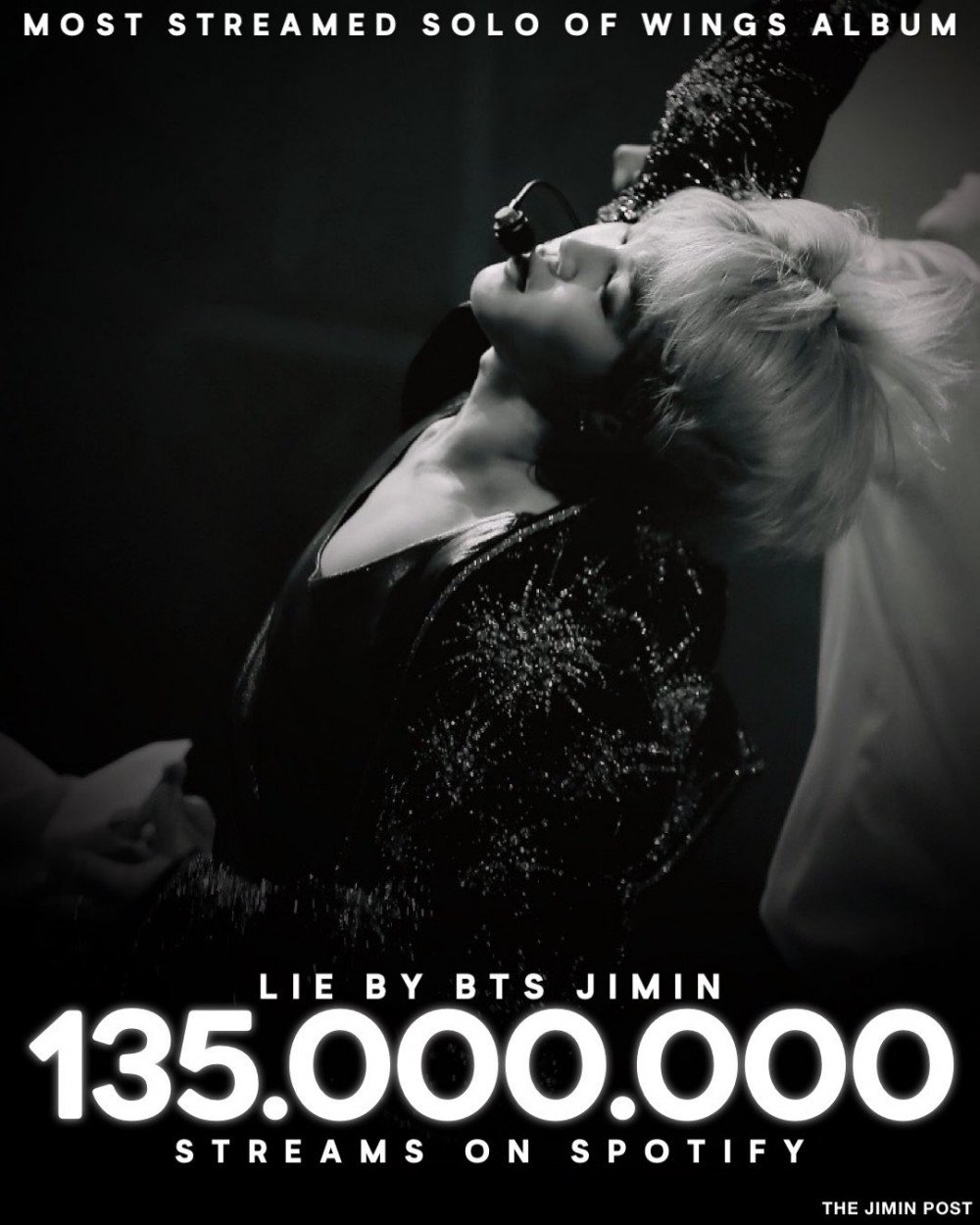 Lie is a song about deep introspection whose dramatic and dark undertones continue to bewitch listeners and is often seen as the K-POP rookies' rite of passage to stardom. This is evidenced by the high number of rookie idols who have since covered the song, with many describing it as a masterpiece. Additionally, it is also the most-streamed solo from BTS Wings album on Spotify, as well as being the most streamed Korean solo audio on YouTube in history with over 55 Million streams.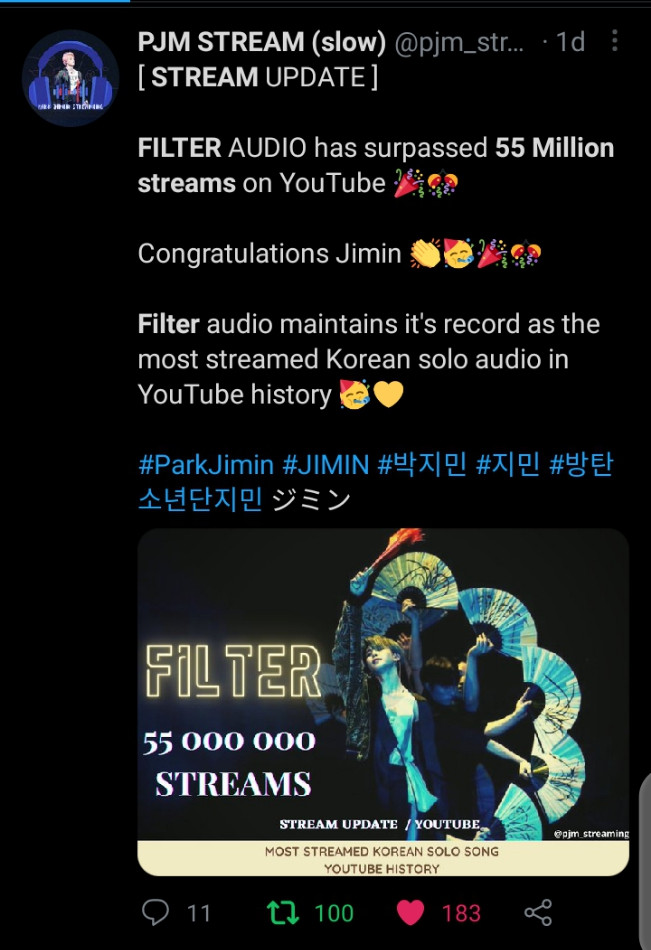 Serendipity, a sweet ballad about the beauty of love, discovering one's identity and purpose, received critical acclaim. This was thanks to Jimin's perfect vocal delivery, captivating and graceful performances which were enough to capture the attention of fans, International celebrities, and even babies who find it soothing. It is no wonder that it continues to enjoy wild success worldwide!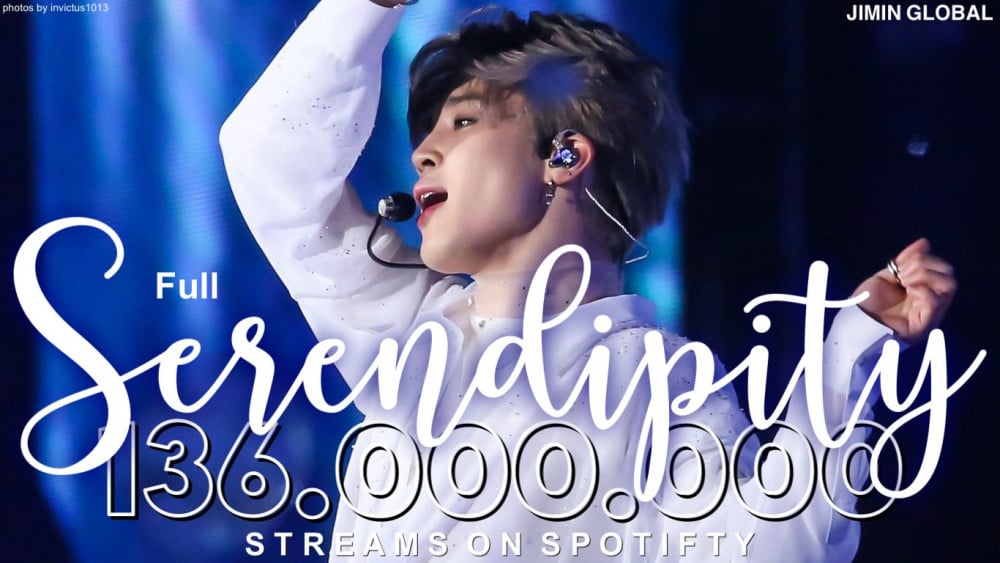 Filter with its playful, sensual, and Latin-pop vibes continues to draw in eager fans and top the charts ever since its release. Now, it is the fastest Korean Solo song to achieve 152 Million streams on Spotify (in 446 days), as well as being the most streamed solo from the BTS Map Of The Soul 7 album.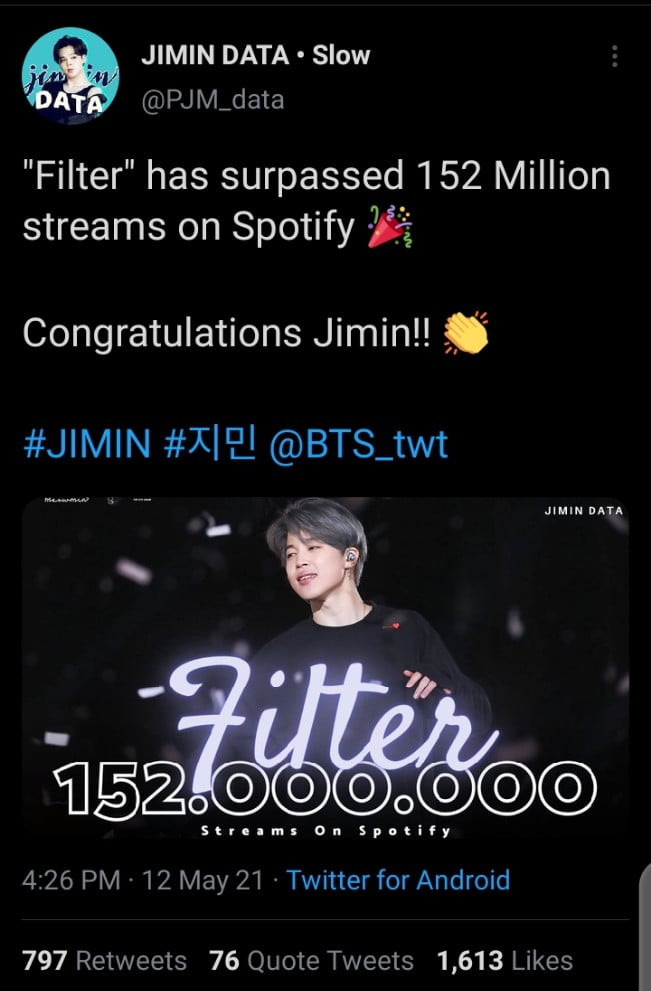 Jimin may have only 4 solo songs ( Intro Serendipity, Serendipity Full Length Edition, Filter, and Lie) available on Spotify, but he surely makes the most of everything to emerge on top.
As of April 2021, he achieved 500 combined Million streams with his solos on Spotify. This is sure to make his fans anticipate his solo musical career as he will surely break the glass ceiling.