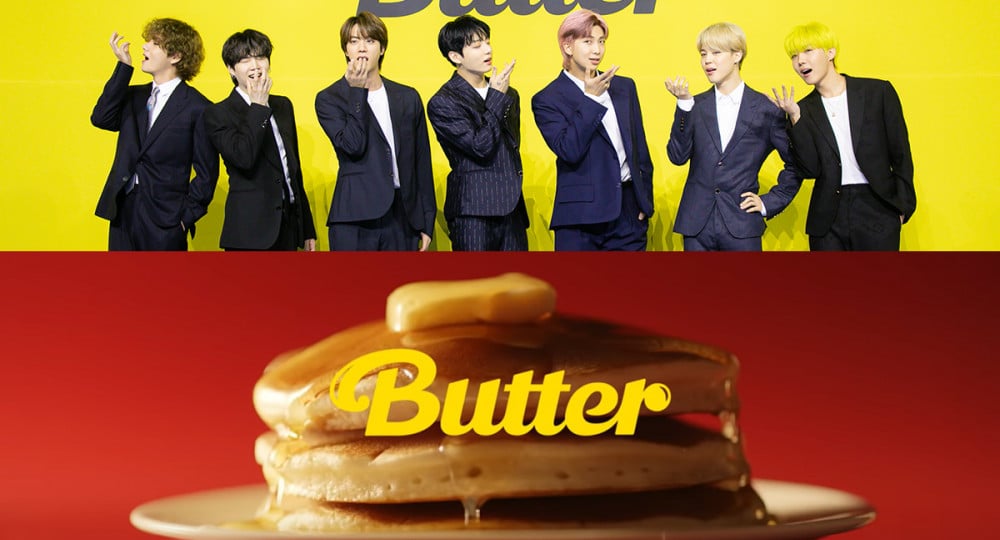 On May 21, BTS attended the global press conference for the release of their 2nd English single, "Butter".
Previously, after the release of the "Butter" MV teaser, many listeners raised questions about whether or not the track had sampled Queen's "Another One Bits The Dust". Then, the one and only Queen itself spoke out to add onto fans' curiosity by retweeting the teaser video. Queen's official SNS commented, "Are you ready hey are you ready for this... Another One Bites The Dust x #BTS_Butter."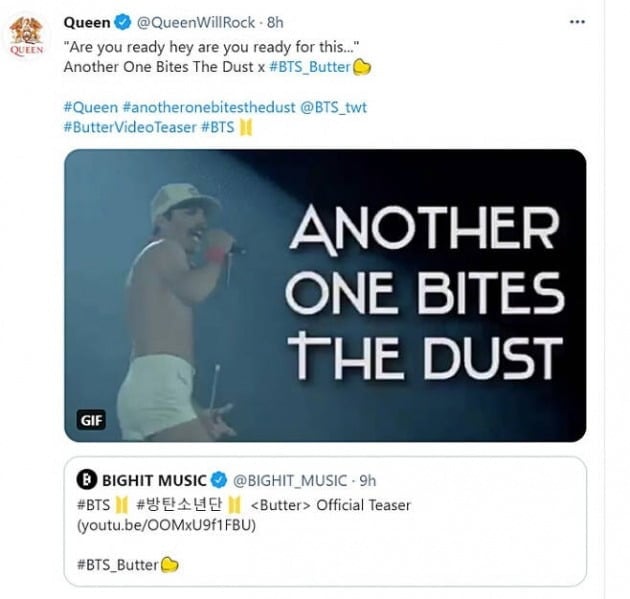 When the question came up during the global press conference, RM explained, "We heard that Queen sunsaengnim retweeted our teaser, and it went viral. To tell you straight, there was no sampling or paying homage to Queen."
To follow-up questions about a potential collaboration with the legendary band, Jin answered, "As of now, there is nothing planned regarding that matter. But the opportunity is always open, and so please give us a call, Queen sunsaengnim."
Meanwhile, BTS's "Butter" was produced by Rob Grimaldi, Stephen Kirk, Ron Perry, Jenna Andrews, Alex Bilowitz, Sebastian Garcia, as well as BTS's RM.