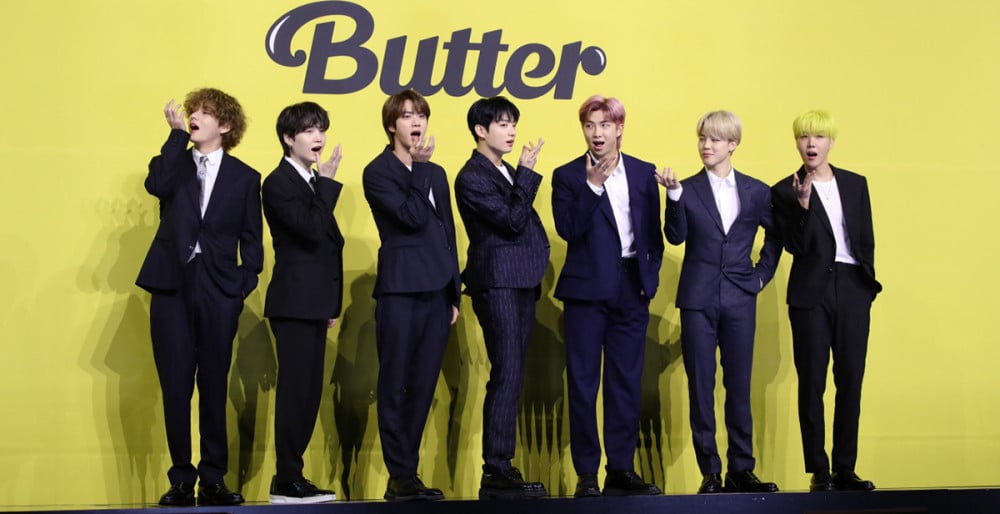 On the afternoon of May 21, the members of BTS greeted reporters at Seoul's Olympic Hall for their global press conference, commemorating the release of "Butter"!
First, BTS were asked why they chose to release another English-language track. SUGA began, "We cannot say that we did not take into account the 'Grammy Awards'. The goal of winning a 'Grammy Award' still stands. We plan to aim for it once again. We hope to see good results."
RM added on, "Just as many people wondered, it's true that we were thinking about the 'Grammys'. We would like to do our best and aim for it once again."
When asked to describe their 2nd ever English single "Butter", Jimin shared, "We wanted to prepare a song that everyone could listen to easily. There is no huge message or anything like that. It is a cute confession song, saying that I want to melt you softly like butter. We wanted to capture various types of charms, just like butter, cute and sleazy and charismatic."
Finally, BTS's resident fortune teller SUGA was asked to make a prediction on "Butter" ranking on the Billboard charts. SUGA revealed, "We are thankful for everyone's anticipation. I think that we can hit #1 on the Billboard 'Hot 100'. I think we need to hit #1, and so we will."