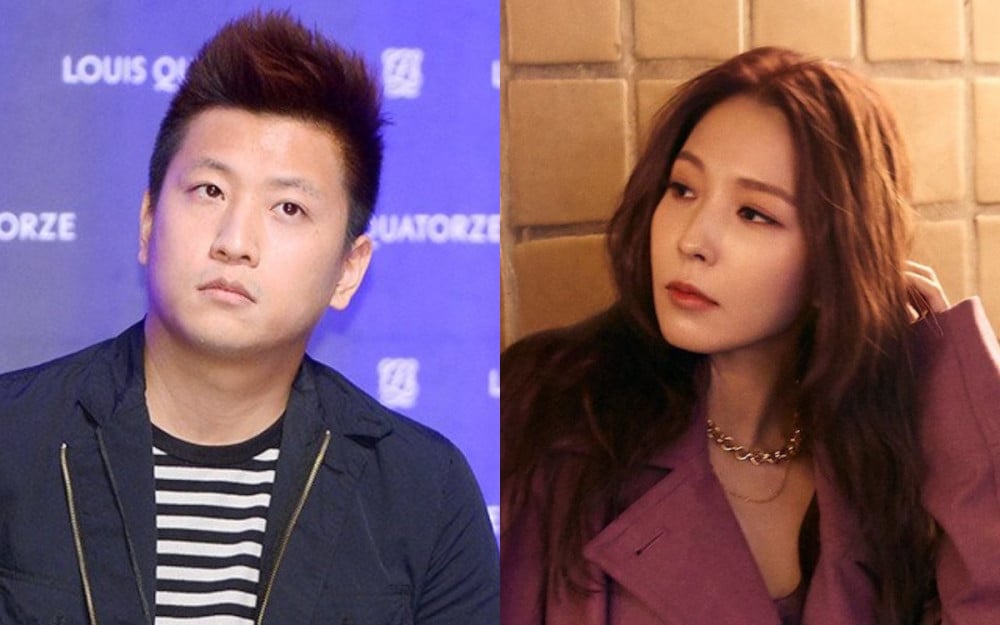 Kwon Soon Wook, idol BoA's older brother, has revealed that he has cancer.

On May 10 KST, the director took to his personal Instagram account to reveal the news, revealing that he has stopped working and gone into hiding since he first became sick last year.
"Now I know that the status of my body is really not good, and they say I don't have that much time left medically," he wrote. "I've developed peritoneal cancer, and it is stage 4 cancer from metastasis."
He then went on to recall an extremely painful emergency surgery he had to undergo last December when he was suffering from peritonitis and a stent in his body broke through his intestines.
Currently, medical experts have given him a prognosis of roughly 2 to 3 months. His weight has also reduced to 36 kilograms (79 lbs.) as he has been unable to eat for roughly two months due to intestinal obstruction.

"Treatment is continuing to be tried until the end, and even though it is a pain without promise, I am trying hard not to lose hope. This is the first time I've cried because I wasn't able to eat even a spoonful of rice," he continued.

In response to his post, BoA left a supportive message that read, "Older brother, I love you! We can beat this. I'm definitely going to cook you some ramyun. We have to eat it together. I think that my older brother is a very strong person. You're the coolest, strongest person in my eyes. Thank you for giving me strength every single day."

Meanwhile, Kwon Soon Wook is the founder of METAOLOZ, a company specializing in production for music videos, commercials, and dramas. Among these works include BoA's music videos for "Only One," "Copy & Paste," "Kiss My Lips," and "Woman."