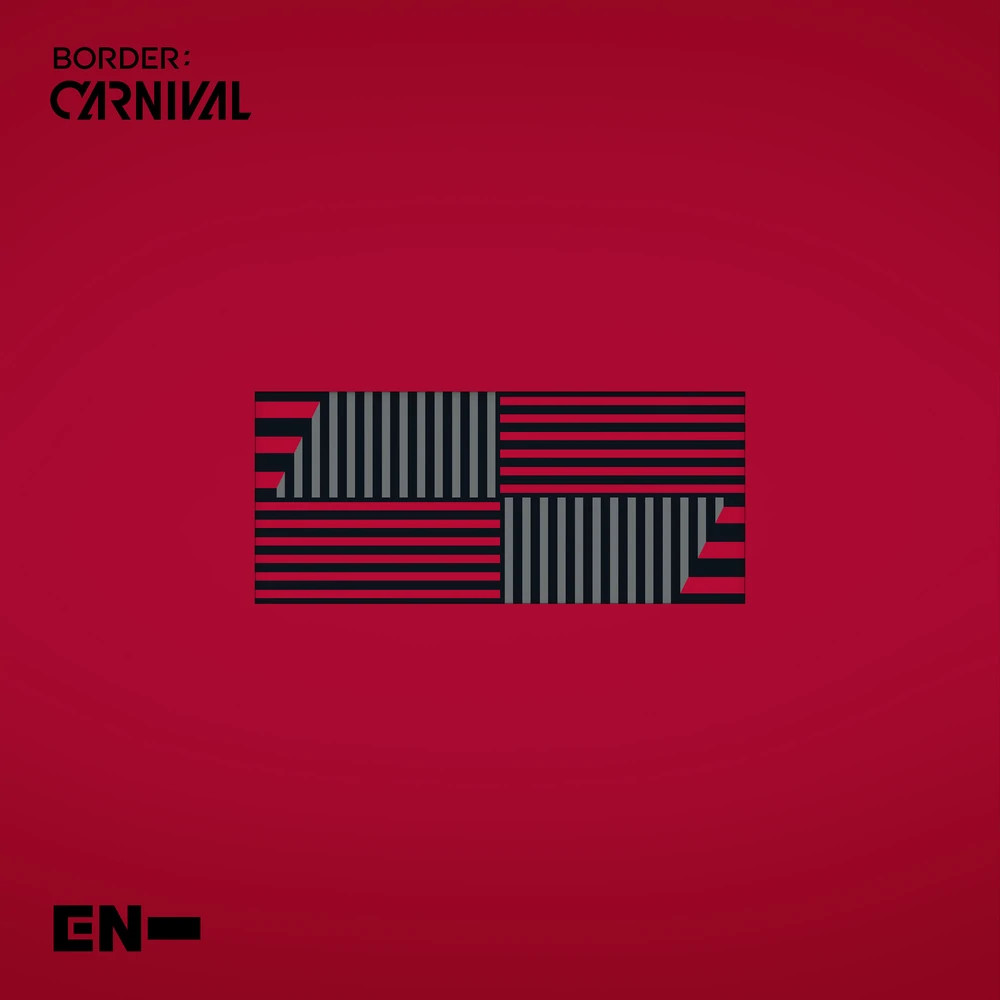 [This review reflects the opinions of the author and not necessarily those of allkpop.]
Track List:
1. Intro : The Invitation
2. Drunk-Dazed
3. FEVER
4. Not For Sale
5. Mixed Up
6. Outro : The Wormhole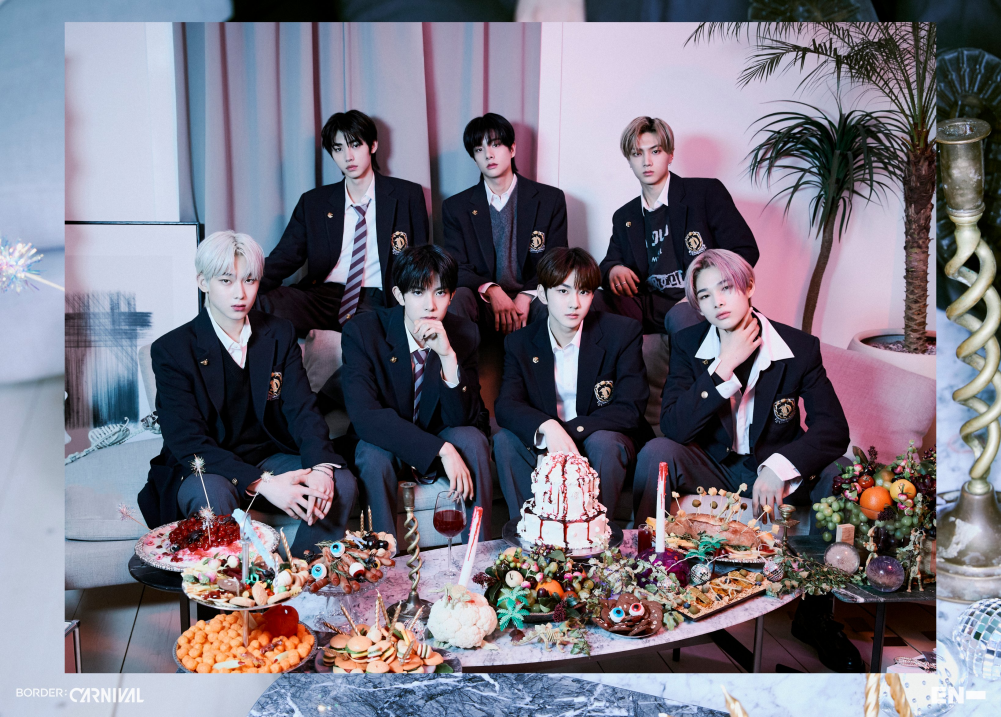 ENHYPEN returns with their second mini-album, Border : Carnival. The group has given fans 6 songs on this particular release, and the journey through the soundscape on Border : Carnival begins with "Intro : The Invitation." This introduction is like nothing I've heard before- it elicits goosebumps and feels truly epic in nature. I believe Aussie member Jake is reading the passage through this indie-inspired progressive electronic song, and his delivery is spot on. The anticipatory feel this 'invitation' to the carnival gives the listener truly makes us anxious to hear more.
We are then greeted by the title track, "Drunk-Dazed," a song that's powerful and eccentric in nature. It really evokes the feeling of haziness from drinking in an interesting and unique way through the vocal lilt of their chorus. This high-energy song is an energetic and appropriate release for late Spring.
Suddenly we switch moods quickly into an R&B-inspired pop song, "FEVER." This is a really sultry concept that I wasn't expecting from rookies like ENHYPEN to dive into so soon into their career. However, I do think this was a calculated risk that paid off tenfold. They sound phenomenal in this vocal-focused, slower concept, and I find the song actually preferable to "Drunk-Dazed."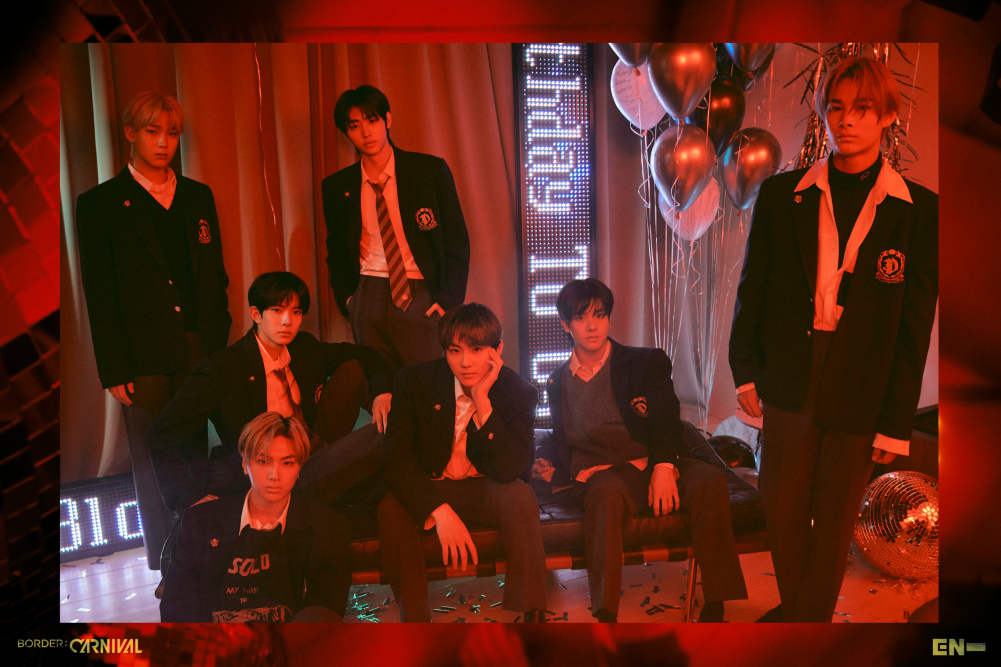 "Not For Sale" offers up a more classic pop sound that is playful and reminiscent of the bashfulness of "10 Months" from their prior album. This is more of the sound that I anticipated from the group: a boyish song appeal with a slight romantic touch. That being said, "Not For Sale" will likely be an enjoyable and upbeat addition to soon-to-be summertime playlists.
ENHYPEN really intends to showcase their versatility on this release, and that's shown through hip-hop infused "Mixed Up." There's a bit more edge here than on the prior tracks, and it's a nice display of their ability. Still, I feel "Not For Sale" and "FEVER" to be the sounds that I'd love for ENHYPEN to explore more as the group develops.
The album concludes on an outro that's just as chill-inducing as the intro. "Outro: The Wormhole" has an orchestral touch that creates the vibe of an operatic finale. The song grows in volume and eventually patters out into a soft flow that's the perfect antithesis to the album's first track. They serve as two parts of a whole that contain a well-executed and versatile album.
MV REVIEW
In a strange juxtaposition of the literal senses of "Drunk" and "Dazed," we see the members of ENHYPEN at a party that's akin to a "Carnival" in their MV for "Drunk-Dazed." In particular, this music video features elements of horror and humor. Gentle aesthetics are added into this MV, giving it an insanely cinematic feel. That being said, the overall feeling is a little overwhelming as it is hard to focus on what exactly goes on plot-wise. This, however, is not a negative as I feel that the somewhat hazy narrative is intentional. There's a general sense of intensity, intermingled with playfulness that's somewhat reminiscent of BTS MV for "Fire." ENHYPEN offers some mystery with the ending of this MV that baits us into wanting more.
MV SCORE:
MV Relevance…..8
MV Production…..9
MV Concept……..7
MV Score: 8.0
ALBUM SCORE:
Album Production…...9
Album Concept……...9
Tracklisting…………...9
Album Score: 8.5
Overall: 8.25