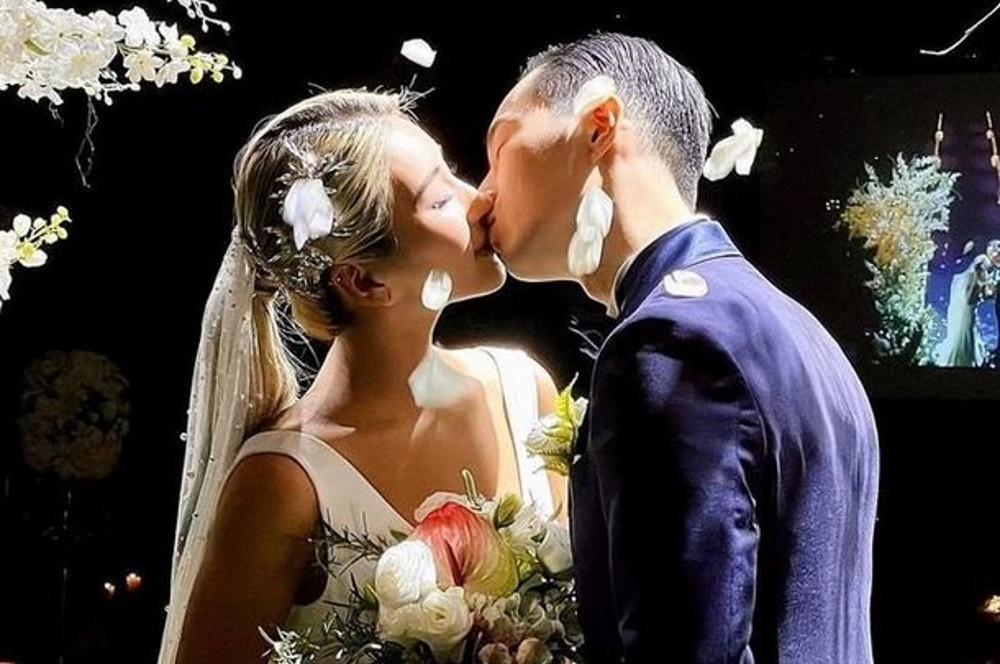 Rapper Giant Pink opened up about her newlywed life and husband's jealousy.

On the April 29th episode of 'Kim Shin Young's Noon Song of Hope', Giant Pink opened the show by singing her hit song "Burn Out" live. When asked about her newlywed life, the rapper expressed, "It's not much difference. I feel like more reassured, but I don't feel any happier. It's a peaceful kind of happiness."

When DJ Kim Shin Young asked if they had a morning kiss, Giant Pink replied, "He was sleeping. We're really into our individual lives." As for the couple's appearance on the reality show 'Ero Married Couple', she commented, "It's our first time on a show together. The fact that I was a fan of 'Ero Married Couple' MC Lee Yong Jin made headlines a lot in the past. Ideal type and who you marry are different though. My husband acted like he didn't mind, but then he asked me if I really like Lee Yong Jin that much."

Giant Pink and her non-celebrity husband, who's known to be a restaurant businessman, tied the knot in November of last year.