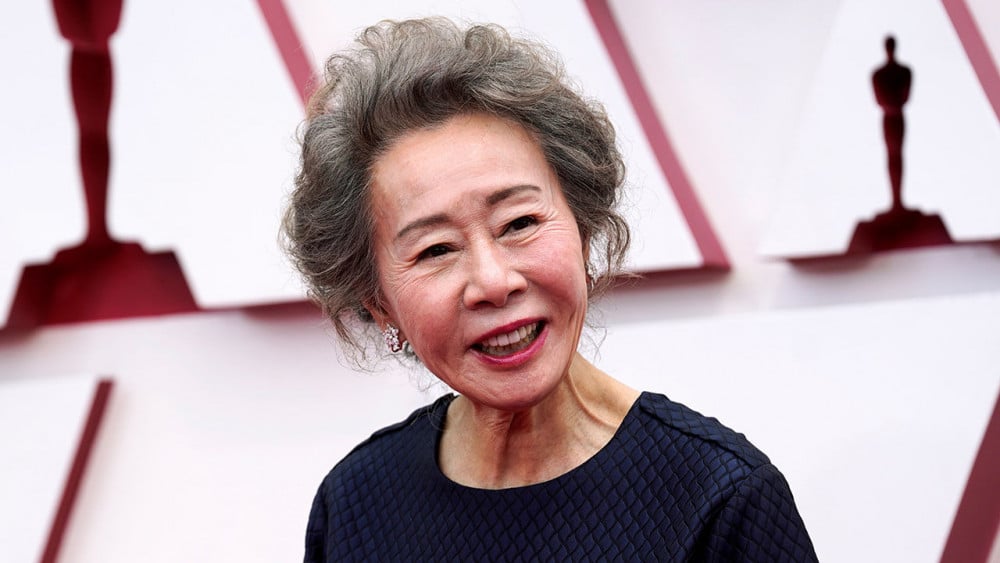 Netizens, both Korean and non-Korean, are loving the way actress Youn Yuh Jung handled a strange question by a reporter.
She made history tonight as the first Korean and second Asian actress to receive an Oscar at the Academy Awards when she won Best Actress in a Supporting Role for her role in 'Minari'. After her historic win, during her interview, a reporter noticed that she and Brad Pitt had been talking and asked, "What did you guys talk about and what did he smell like?" to this, the veteran actress responded, without missing a beat, "I didn't smell him; I'm not [a] dog." The pair then laughed it off.
Viewers noted with annoyance that the reporter had one question to ask an actress that had just made history, and she chose to ask about how some other actor smelled like. All the same, fans are loving the way Youn Yuh Jung handled the question expertly and wittily.
You can check out the clip above.