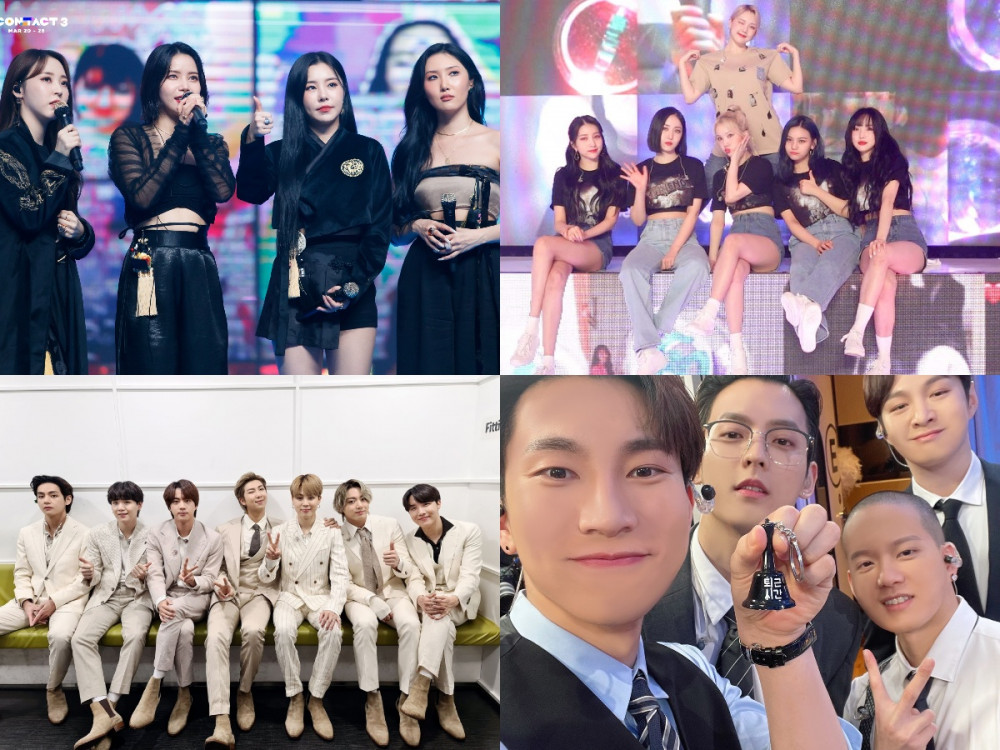 Netizens are impressed by BTS, MAMAMOO, BTOB, and GFriend as they always sing live on stage regardless of their circumstances.

A post on a popular online community gained attention for posting pictures of the cue sheets for music and awards shows. The poster wrote, "I was shocked to find out there is a thing called Live AR. I thought everyone sang live on stage." and attached cue sheets of different music shows.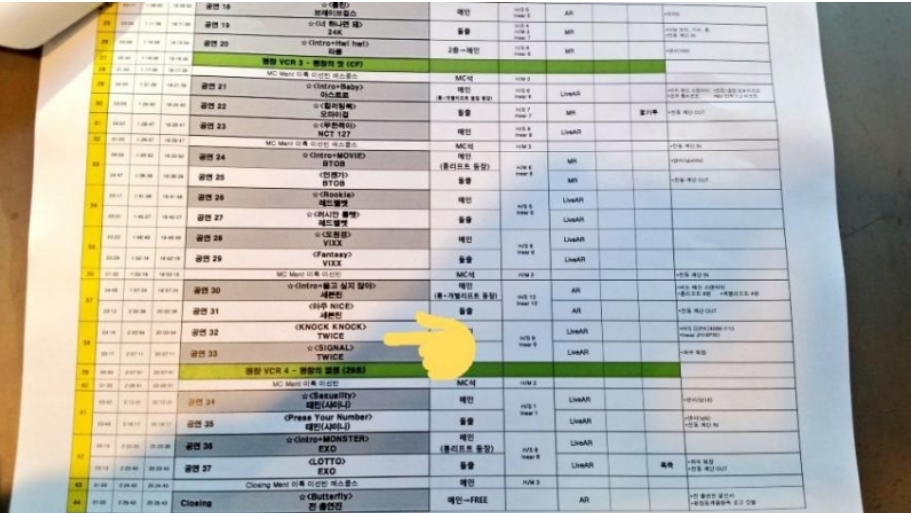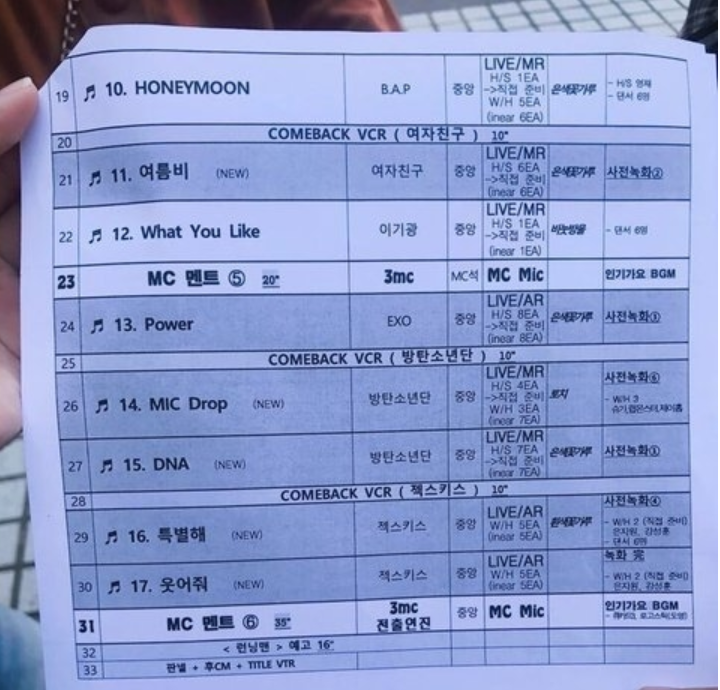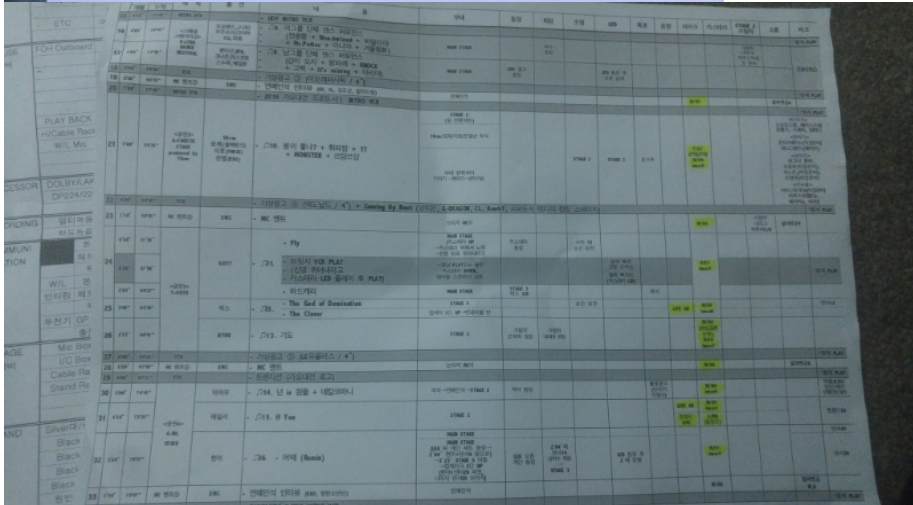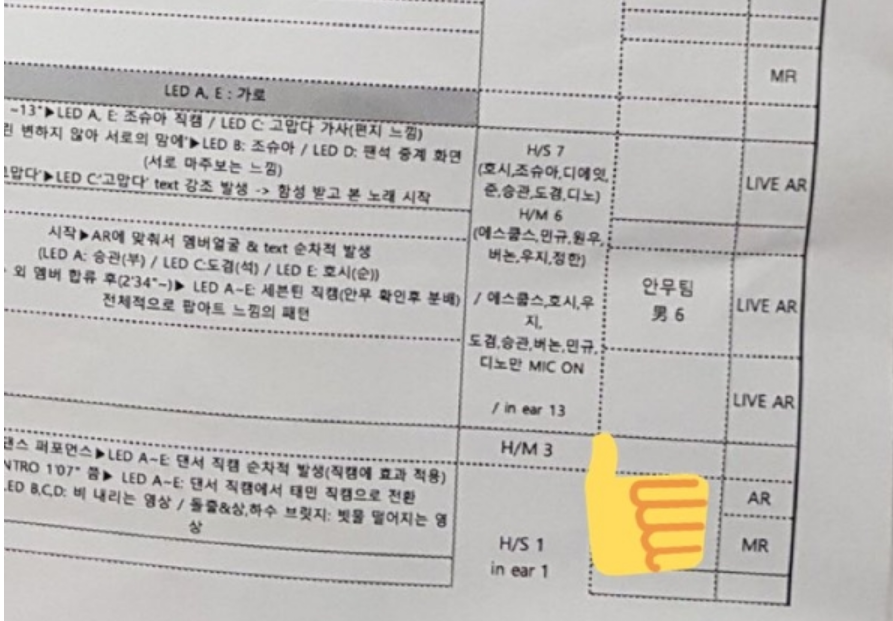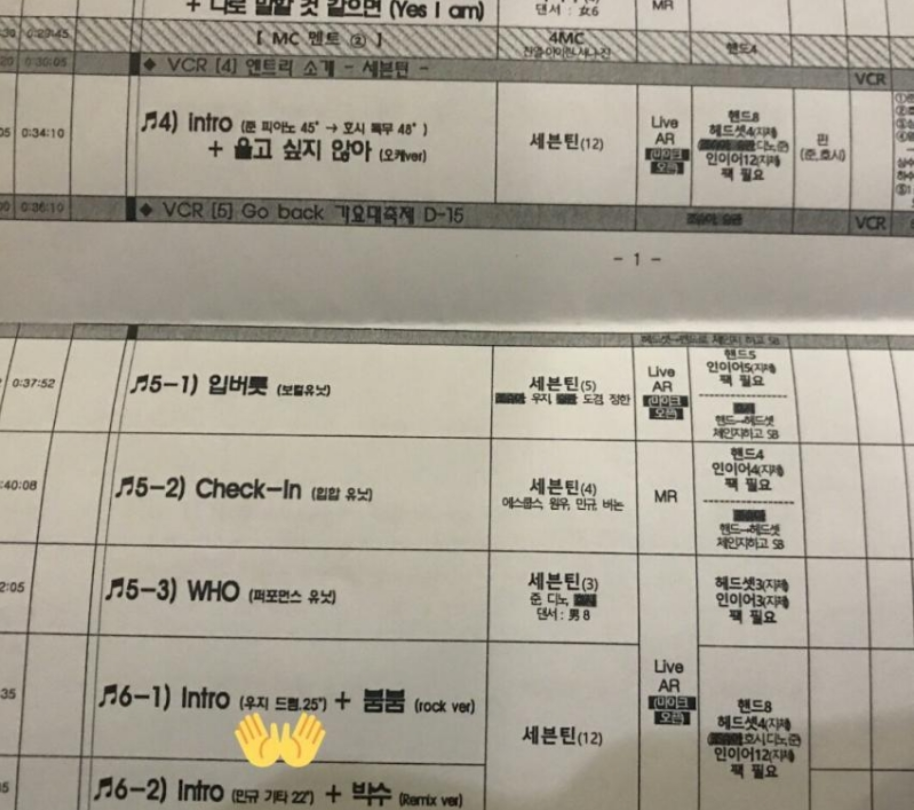 In the comments netizens shared their reactions, saying:

"BTS, MAMAMOO, BTOB and GFriend always perform live on stage"
"Omg it was true BTS performs live. That's impressive"
"Live AR is a pre-recorded version of a song to sound as if they are singing live. I think this is worse than just straight-up lip-syncing."
"I didn't realize Seventeen doesn't really sing live"
"lol stop defending EXO and Seventeen. Other talented groups aren't performing entirely live because they lack tactics. It's obviously because your groups can't sing live for that many performances."
What do you think?