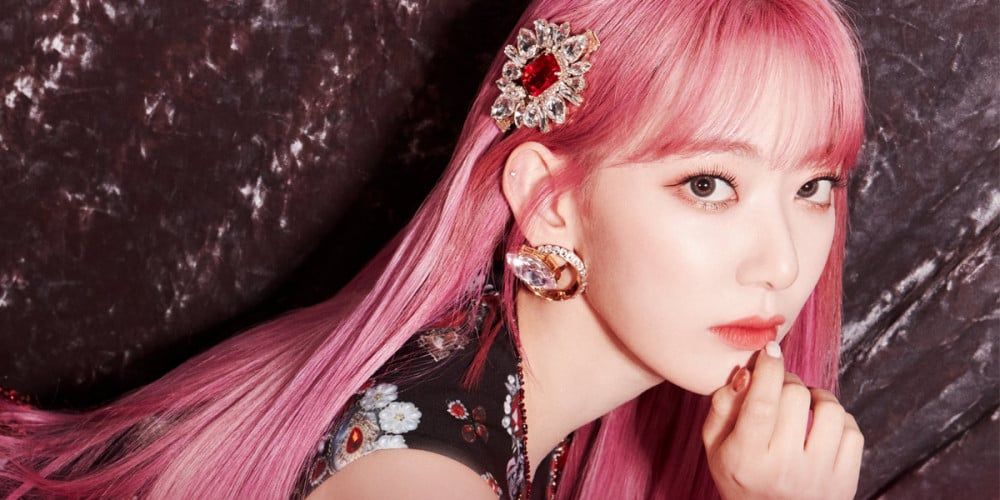 Back on April 28, IZ*ONE member Miyawaki Sakura spent time reading letters sent by fans on her Bay FM radio show, 'Tonight, Under The Cherry Blossom Tree'.
On this day, Sakura also shared her own feelings about IZ*ONE's disbandment. She began, "IZ*ONE, formed back on October 29, 2018 through the Mnet audition program 'Produce 48', has concluded all promotions as of April 29 at 12 AM KST, after two and a half years of promotions."
The idol continued, "I suspect that WIZ*ONE are crying while listening. But my introduction last week as IZ*ONE's Miyawaki Sakura , that was the last time I was able to say that. IZ*ONE's promotions have just now come to an end, and in truth, I feel... it doesn't feel great. After our last concert, there was a time when we had no schedules for about a year. We just spent our time in the dorm, or went on vacations, spending our time idly. I think that if we had been able to hold one last concert on April 28, I would have cried a lot. I think in the past year and a half, I did of lot of thinking on my own, and I looked back on all the memories I made, slowly arranging my thoughts and feelings."
Sakura added on, "We all packed up our belongings. It felt kind of lonely. I don't exactly feel it yet, but I've prepared myself. But I suspect that the fans will have a hard time."
Finally, Sakura shared, "I know how you are feeling. For those of you who are struggling to face the reality, please linger in that other world a little longer, but come back to this world when you are ready. IZ*ONE has come to an end, but that doesn't erase the fact that I was a member of IZ*ONE. It also doesn't erase the fact that you were WIZ*ONE. Those things will be forever. You could even say that the real fight starts now. In order to make sure that IZ*ONE is remembered as a great group, it is up to us to do our best from her on. For the IZ*ONE of the past to shine, we have to put in more effort in the future. It's the end, but it's also a new beginning. There will be more difficulties to face in the coming days, but I plan to take away everything that I learned as a part of IZ*ONE, everything that I learned from WIZ*ONE, and I hope to continue living without regrets. Please cheer on all 12 members in our futures."