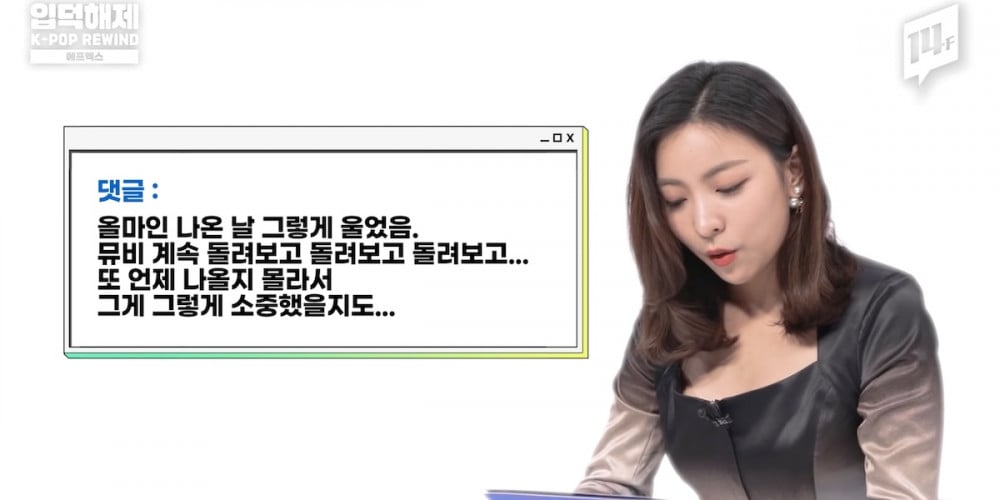 In a recent special installment of 'K-Pop Rewind', f(x) member Luna reacted to a compilation video of her own group's promotion tracks!
Reliving her 10-year long career as a member of f(x), Luna recalled some behind stories from each of the group's hit tracks, also picking out some of her favorite songs, albums, and more throughout the years.
Finally, when the compilation video wrapped up with f(x)'s last single "All Mine", Luna opened up about filming the MV in between stages for a 'SMTOWN' concert, with Amber directing the entire time! "The fact that Amber decided to film f(x)'s MV is a big feat. She was like, 'If no one is going to make an MV for us, I'm going to make one myself!' I think because this might be our last song, Amber wanted to do something meaningful. She worked really hard that day. We were in the middle of a concert, but she pulled each of us aside whenever she had the chance, and said, 'We need to film this!'," Luna shared.
When the video displayed a caption which read, "It's not disbandment TT," Luna also firmly shook her head and hands, and emphasized, "We are not disbanded!"
Next, Luna spent time reading through fans' comments left under f(x)'s compilation video, where she got choked up after seeing how much fans missed the group.
At the end of the reaction, Luna also revealed her plans to make a solo comeback this summer! The singer said, "I am currently preparing to return with a dance number. I hope to see you all this summer!" Check out Luna's full reaction clip to f(x)'s very own career compilation, below!