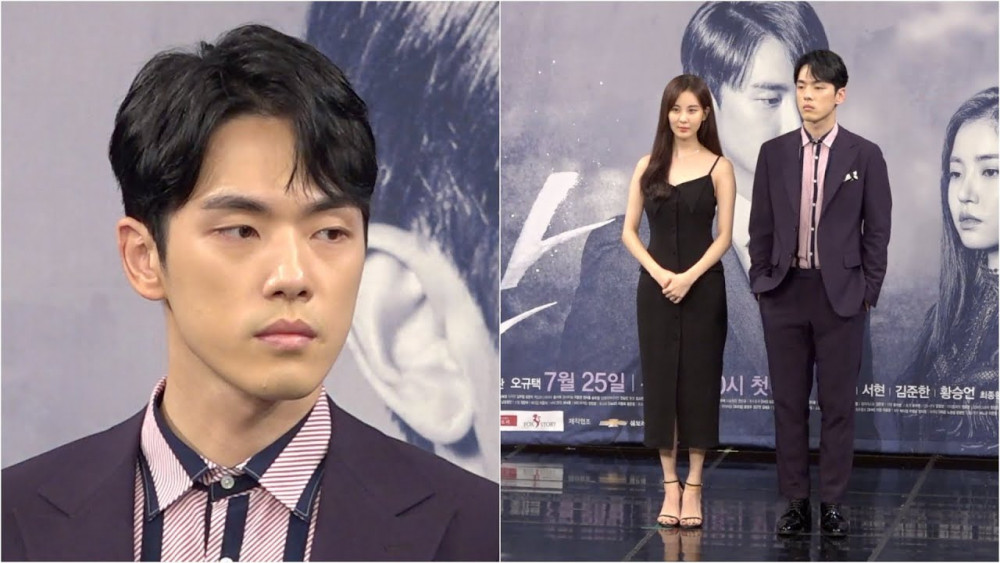 Kim Jung Hyun's current agency O& Entertainment has nothing to say about his resurged attitude controversy and dating rumors.
Earlier today, media outlet Dispatch revealed his girlfriend was the real reason behind the actor being rude to the cast and staff of MBC's drama series 'Time' and abruptly leaving the show. Back then he left in the middle of the series allegedly due to his health issues such as anxiety and eating disorder.
Regarding the attitude controversy, his current agency O& Entertainment commented on April 12th, "We came across their past conversation via the article. We are currently going through a contractual dispute so we have nothing to say about the issue. Kim Jung Hyun wants to leave us and announced he is in talks with Culture Depot. We are unable to issue a statement at the moment."
Meanwhile, after taking a hiatus of 11 months since his departure from 'Time', he returned to the small screen with 'Crash landing on you'. While O& Entertainment claims this 11-months gap should be not counted towards the terms of a contract, Kim Jung Hyun claims he has fulfilled his contract with the label. His intention to leave the label was revealed while explaining dating rumors with actress Seo Ji Hye. Culture Depot is Seo Ji Hye's current agency.