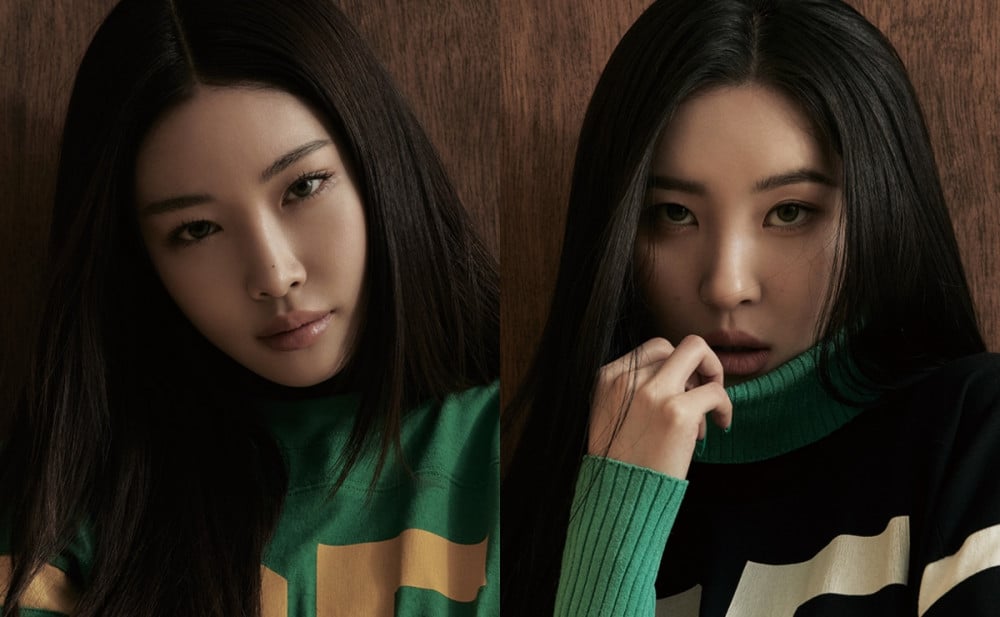 Two K-Pop queens have come together for one special magazine cover shoot!
On April 19 KST, Italian luxury brand Gucci unveiled their collaborative editorial for 'Marie Claire Korea's May 2021, featuring female solo artists Kim Chung Ha and Sunmi.

For the photoshoot, the two stars showed off their junior-senior artist chemistry while modeling pieces mostly from Gucci's 'Ouverture Of Something That Never Ended' collection. Other items included handbag line Gucci Beloved's Horsebit 1955 and Dionysus bags as well as Gucci's Rhyton sneakers.

For the accompanying interview, they opened up about life as solo female artists, including their thoughts on being able to team up with another industry friend for the photoshoot that day.
"The feeling [of working with another person] is always different depending on who it is," Sunmi explained. "On days like today, when you're really adjusted to the situation, comfortable, and shooting with someone that you enjoy, you gain so much more strength than when you're shooting alone."
"We contact each other often, but we're both busy, so it's rare that we're able to meet up," Kim Chung Ha continued. "So I consider times like this valuable. I'm feeling good energy because we're together. I also learned a lot while shooting together."

Meanwhile, the full interview can be seen in the May 2021 issue of 'Marie Claire Korea.'
Check out the editorial photos below!