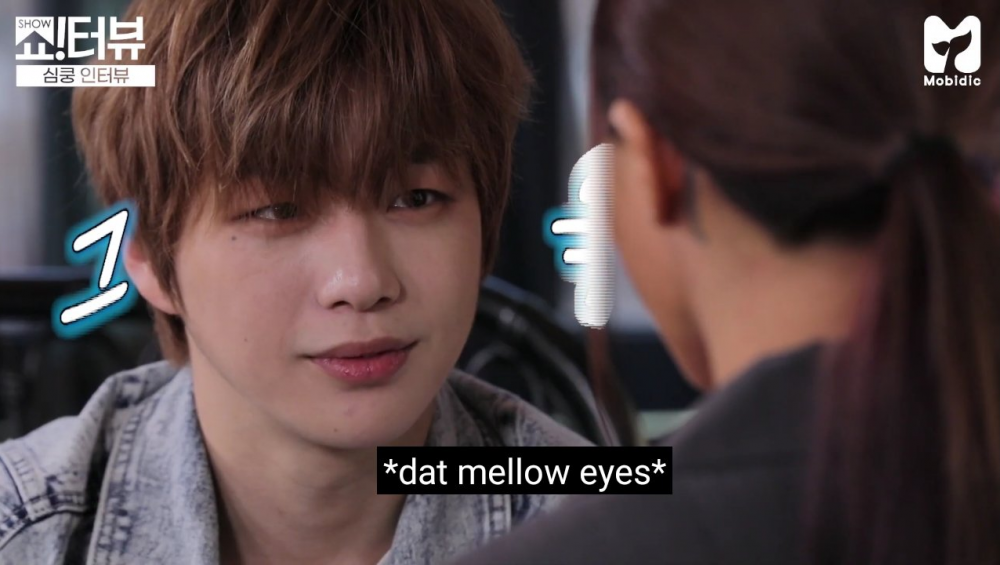 On April 15, Kang Daniel appeared on Jessi's YouTube interview program 'Showterview', which quickly reached 1 million views with many viewers enjoying their banter. In addition, a clip of Daniel making direct eye contact with Jessi spread online.
The challenge to hold eye contact was the fourth in a series of challenges Kang Daniel was given to "win Jessi's heart", the first three being: 1. confessing in his native Busan dialect, 2. doing aegyo (which he succeeded by imitating Samoyed photos), and 3. doing his famous "Open Up (열어줘)" thigh slide dance move. When it was finally time to hold eye contact, Jessi tried collecting herself, but in the end she was only able to hold eye contact for a second before becoming flustered and running off. Kang Daniel laughed as she came back and exclaimed to him, "You really look like a puppy!"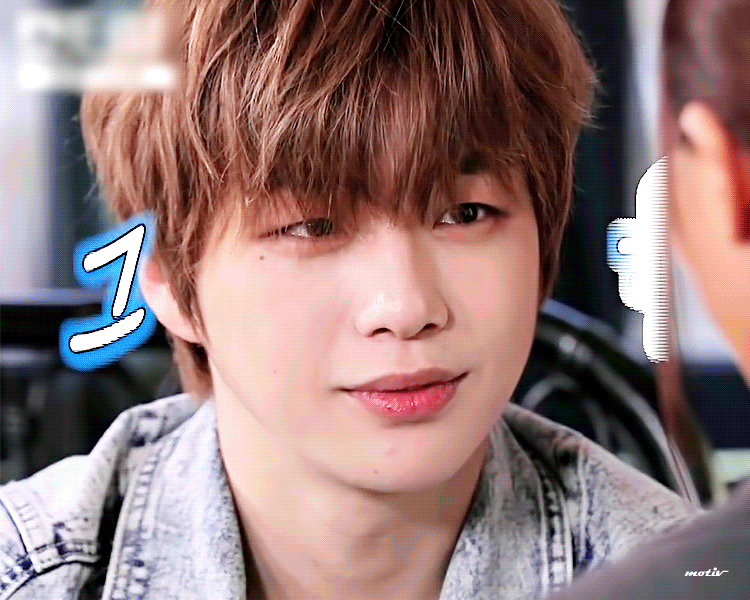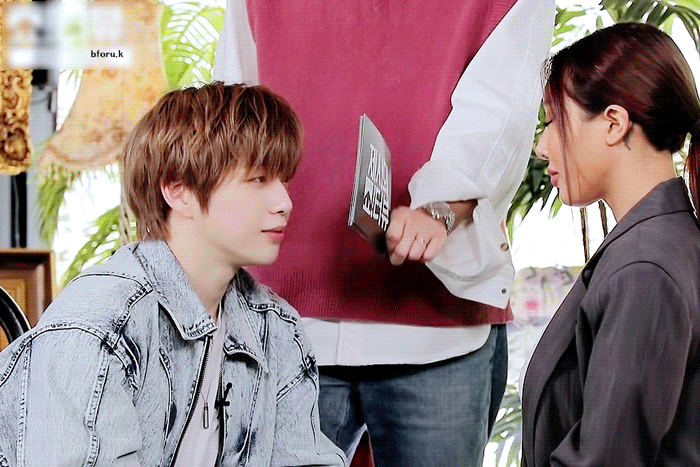 The eye contact clip made its rounds on several sites with many proclaiming they had fallen for Kang Daniel's charms too.
It started by trending on theqoo in a post about the two looking like the main characters in a drama with a strong female protagonist and a brown haired lead.
Hundreds of comments spoke of the heart-fluttering nature of the scene:
What's up with him following her to the end with his eyes. Heol, crazy.
Heol, they're like a female lead and younger male lead in a webtoon.
This is so funny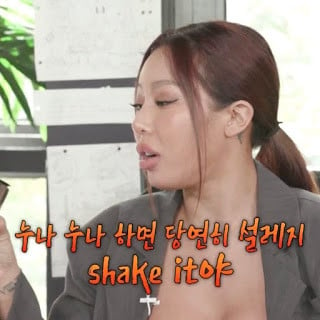 "If you go 'noona noona', of course my heart will flutter, you punk."
I don't even watch romcoms, but my heart is racing like crazy ㅠㅜ Kang Daniel doesn't do it intentionally, but there's something about him that makes others flutter. Look at him smiling because Jessi got shy ㅋㅋㅋㅋ
Hoping for a collab between the two of them!!
It's my first time seeing Jessi like that ㅋㅋㅋㅋㅋㅋㅋㅋ But I totally understand ㅋㅋㅋㅋ
This is ridiculous, I've watched this four times ㅎ My two hours........ I'll go sleep after watching this one more time~
I started watching it without any thought, but they're both so cute and funny ㅋㅋㅋㅋ DON'T! GO!
Quick, someone cast him...
It quickly spread on other sites such as Twitter
TikTok with 130k likes

China TikTok (Douyin) with 250k likes


It also landed on Taiwanese news

Check out the full episode of Jessi's 'Showterview' here:

In other news, Jessi recently appeared on MBC's 'Where Is My Home?'. Kang Daniel recently released his 'YELLOW' mini album, which tells the story of his mental health struggle and recovery. Yesterday, KONNECT Entertainment uploaded a special performance video of the title track "Antidote":