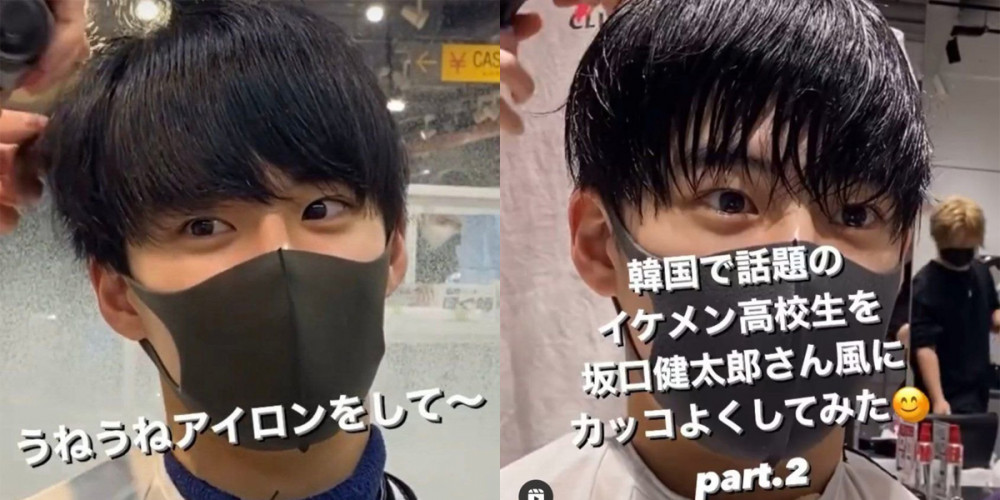 An ordinary Japanese high schooler has gone viral, literally because of his good looks!
In the past week, this Japanese high schooler began garnering massive attention on various online communities with the simple title, 'Japanese Hair Salon High Schooler'. The viral footage consists of the high schooler visiting a hair salon to get his hair done. In fact, the original video was posted via an Instagram account run by an ordinary hairdresser!
Then, due to the massive popularity of the original footage, the hairdresser uploaded another video of the same high schooler, writing, "The handsome high schooler going viral in Korea, part 2!"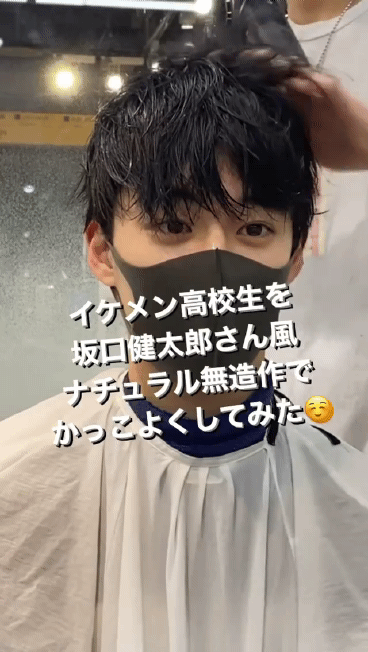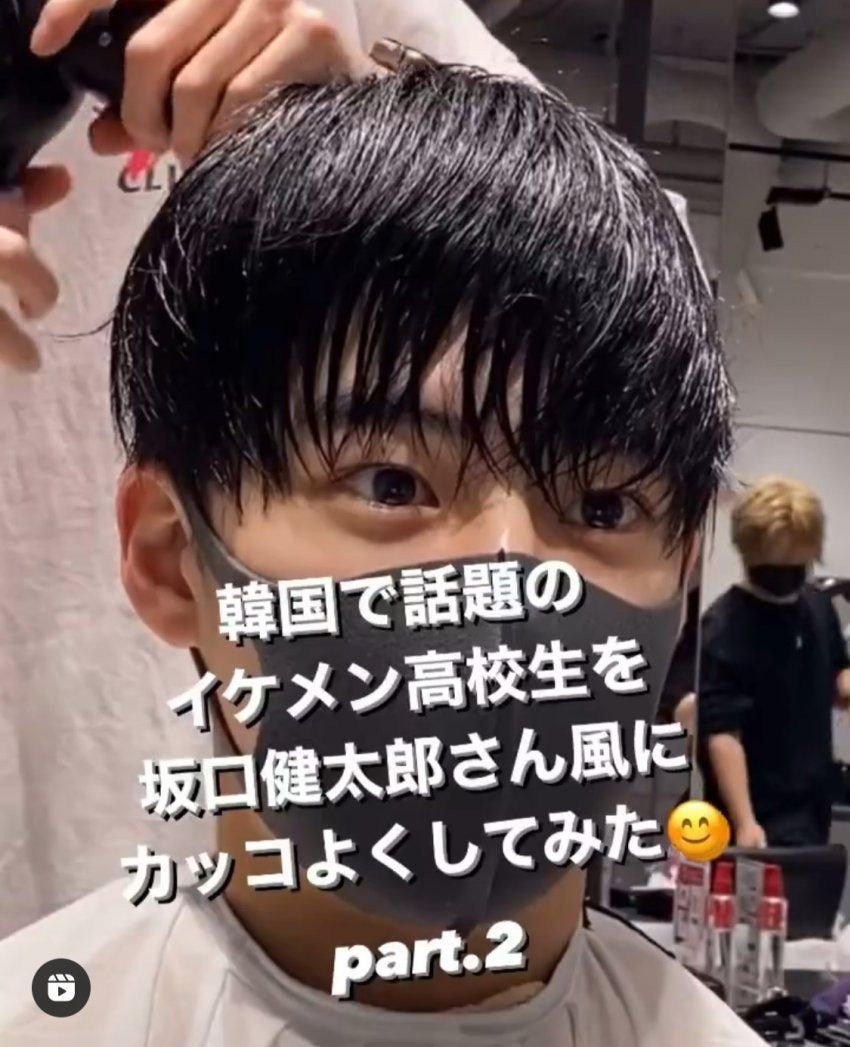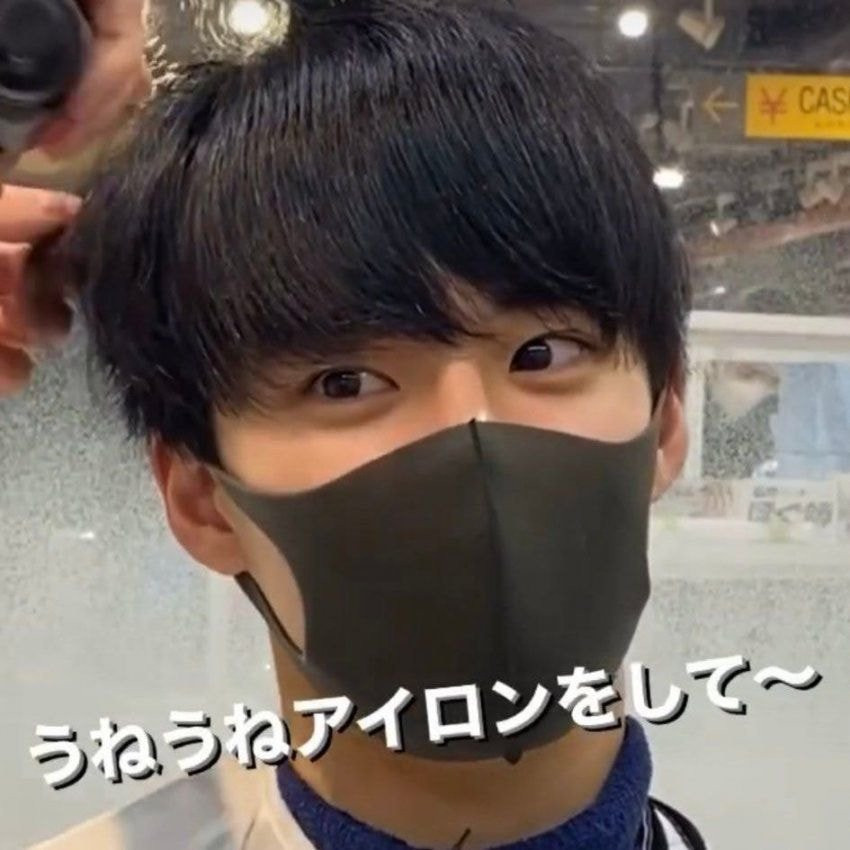 A rare photo of the high schooler obtained by netizens, also going viral online: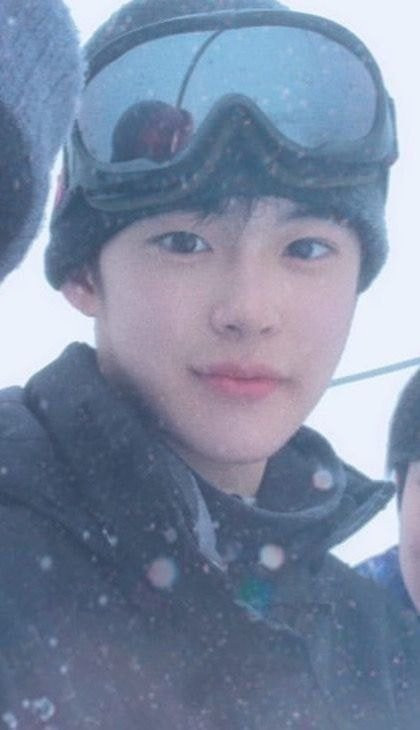 Netizens have since discovered that the high schooler's name is Shusuke. Because he is an ordinary high schooler a.k.a a minor, the hairdresser has declined many commenters' requests to "publicize" Shusuke's personal Instagram account.
Furthermore, after learning of the high schooler's name, netizens have now given him the nickname 'Superstar K', after the popular audition program! (In Korean, the program name 'Superstar K' is often shortened and pronounced "shu-seu-K".)
Why is 'Superstar K'-kun going so viral exactly? Because netizens want to see him debuting as a K-Pop idol, ASAP!
Many commented:
"Shusuke... if you debuted in Korea, you could become a top idol visual by tomorrow."
"Shusuke are you interested in debuting? In Korea that is, of course."
"Shusuke, how about catching a flight to Korea right now."
"Welcome to Korea, Shusuke!"
"So Shusuke-kun... let's start planning your path to stardom once you come to Korea..."
"Even his name is 'Superstar K'! You're destined to debut in Korea."
"Shusuke, you were born to become a K-Pop idol."
"Why hasn't he debuted already??"
"Your name is Shusuke, how about becoming a superstar in Korea?"
"Everything about you screams potential K-Pop superstar."
In fact, numerous netizens have been specifically calling on SM Entertainment to recruit 'Superstar K'-kun. Some fans have even started tagging official SM Entertainment accounts in the original Instagram post uploaded by the hairdresser!

"Soo Man, what are you doing right now. Hurry up and bring him over like you did with Winwin."
"Soo Man, this is no time for idleness! Get to it!"
"SM, wyd... seriously."
"Come on SM, this is what you're good at."
"A high schooler? SM this is your chance."
"SM, I need you to put this boy on a flight to Korea right now."
You can also check out the hairdresser's originals, below!
Original:
Part 2: