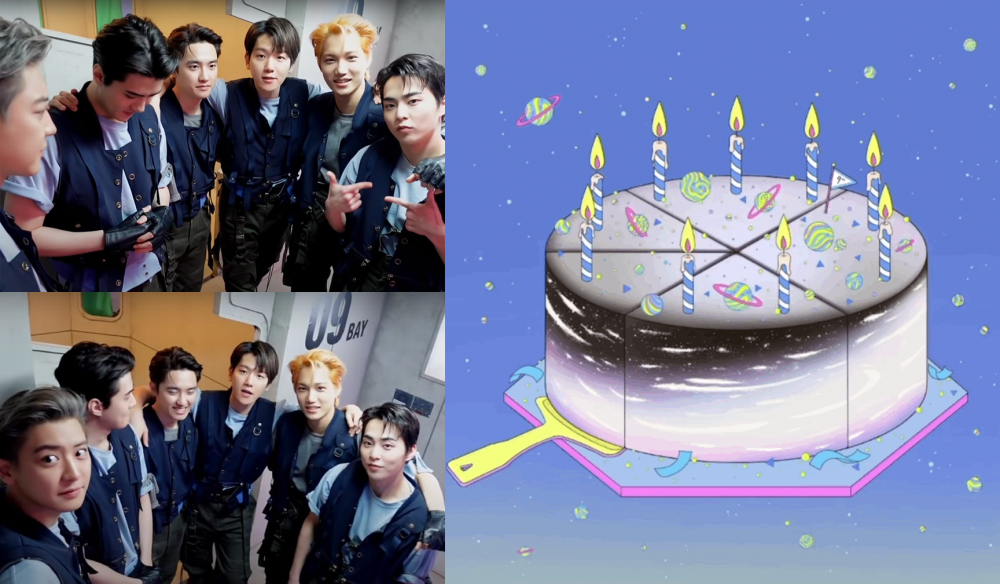 The boys of EXO are preparing for their comeback and will be celebrating their ninth anniversary since their debut.
On April 7th, EXO uploaded the comeback logo on their social media. The moving image showed a cake with nine candles and sliced up to show EXO's signature logo.
The moving image was shared in various online communities where netizens joined to praise the creativity. One netizen created the online community post announcing that the group's comeback logo was uploaded. The netizen wrote, "The cake was cut to show the EXO logo on top and has nine candles to celebrate the ninth anniversary."
Other netizens also praised the group, commenting on the various creative logos that the group had previously released. Netizens commented, "I always feel EXO creates a lot of interesting and fresh logos," "I don't think that's a comeback logo, I think it's just an image to celebrate their anniversary," "I think it can be their comeback logo because the cake has planets and stars on top of the cake," "I'm just happy EXO is making a comeback," " I think EXO's logos are the best, It's so creative," and "SM design team makes the best logos for sure."