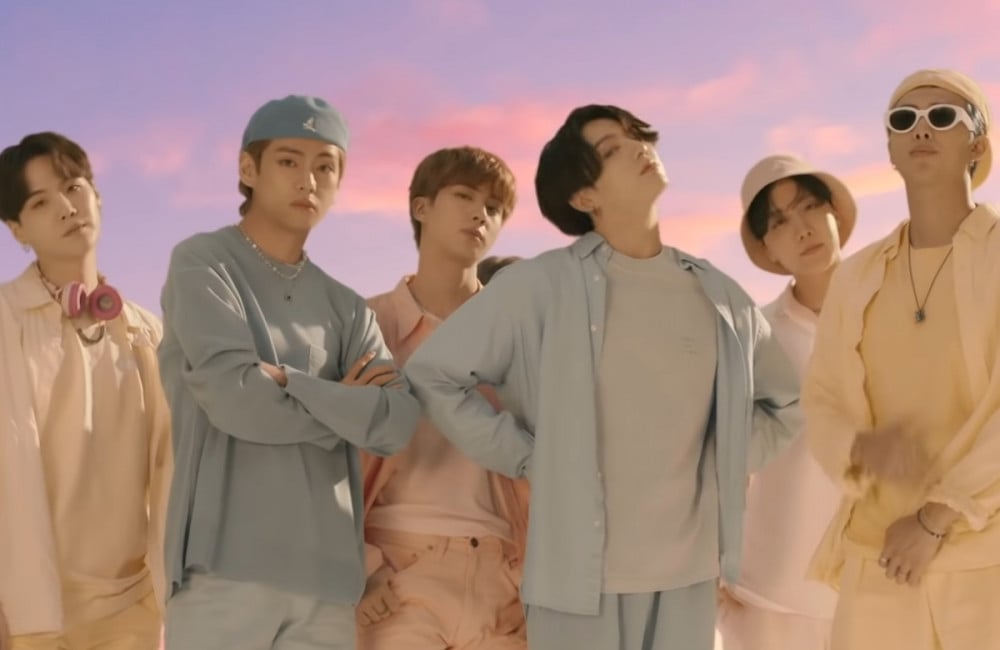 BTS has just earned another major YouTube milestone!
On April 12 at 5:46 PM KST, the music video for "Dynamite" surpassed 1 billion YouTube views, making it the third BTS music video to reach that number following "DNA," which is currently at 1.2 billion, and "Boy With Luv" (feat. Halsey), which is currently at 1.1 billion.

Meanwhile, BTS has 31 different videos over the 100 million view mark. This includes the aforementioned, as well as "Fake Love" and "Mic Drop" at 900 million, "Idol" at 800 million, "Blood Sweat Tears" at 700 million, "Fire" and "Dope" at 600 million, "Save Me" at 500 million, "Not Today" and "A Spring Day" at 400 million, "Boy In Luv," "Life Goes On," and "On (Kinetic Manifesto Film)" at 300 million, "War of Hormone," "I Need U," "On," and "Black Swan" at 200 million, "Danger," "Just One Day," "We Are Bulletproof, Pt. 2," "Run," "Serendipity," "Singularity," "No More Dream," "Idol" (feat. Nicki Minaj), "Dynamite (B-Side ver.)," "Dynamite (Choreography ver.)," "I Need U (Original ver.)," and "Ego" at 100 million.
Check out the commemorative 1 billion view poster below!