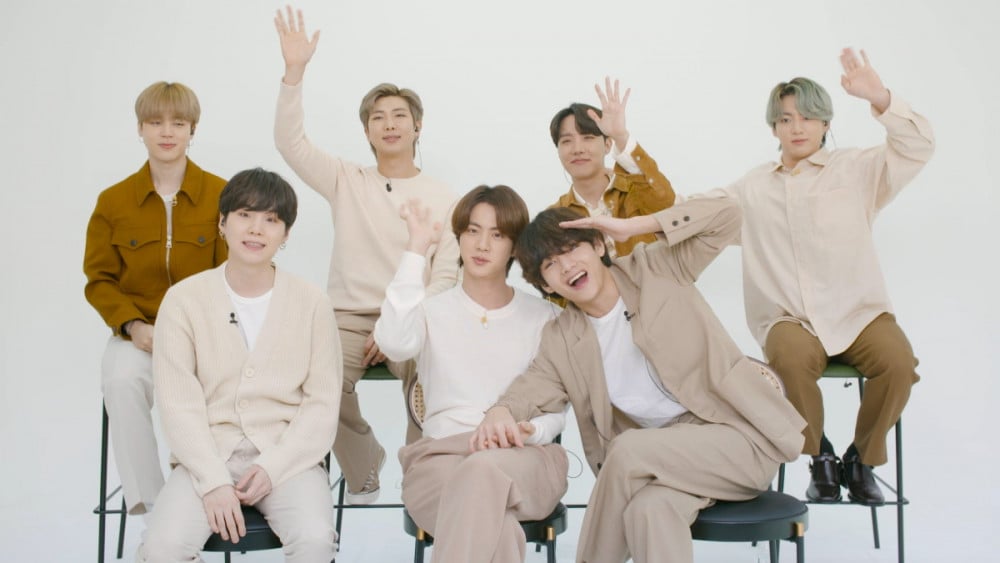 BTS have been nominated for 2 categories at the upcoming the '25th Annual Webby Awards'.

The 'Webby Awards' gives awards for excellence on the Internet to celebrate Internet talent and visionary innovation, and they're held each year by the International Academy of Digital Arts and Sciences. The winners will be revealed Tuesday, May 18 in an Internet event hosted by actress Jameela Jamil, and netizens will be able to vote until Thursday, May 6.

BTS have been nominated in 'Virtual & Remote' under the 'Music' category for their 'Kiswe Powers BTS' Innovative Virtual Concert 'Map of the Sou ON:E' event as well as 'Variety & Reality' under the 'General Video' category for their 'BTS Carpool Karaoke' video with James Corden of 'The Late Late Show with James Corden'.

Congratulations to BTS on the nominations! Fans can vote here.