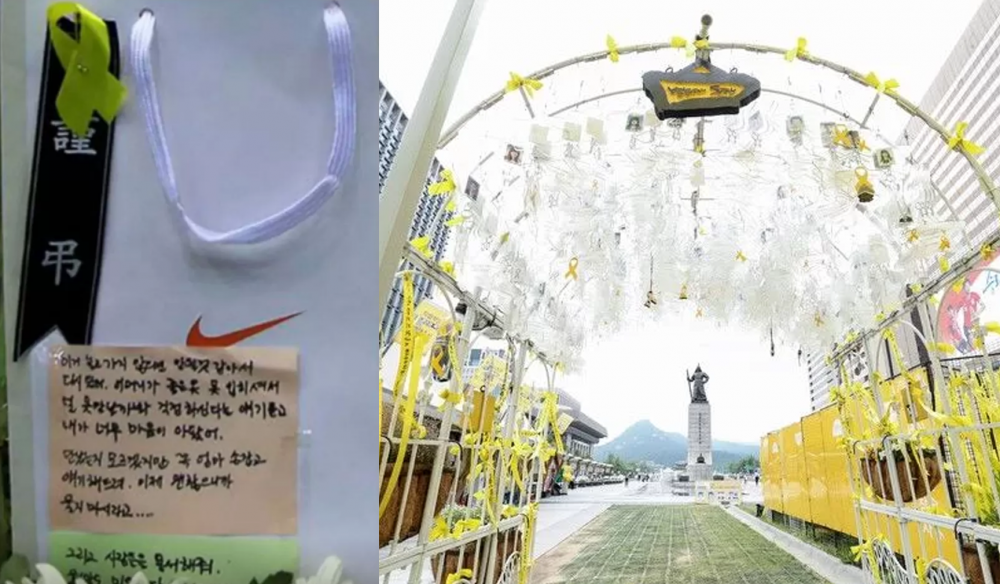 April 16, 2021, marks the seventh anniversary of the tragic sinking of the Sewol Ferry, where many young children lost their lives. Amid the memorial, many are revisiting the heartbreaking story that was shared during the time of the disaster.
The story was about a mother who worried that she wouldn't be able to find the body of her child because she couldn't afford any brand-name clothes.
Channel A reporter Hwang Soon Wook shared the story on her Facebook in April of 2014 after interviewing a mother at the scene of the event at Jindo, South Jeolla Province.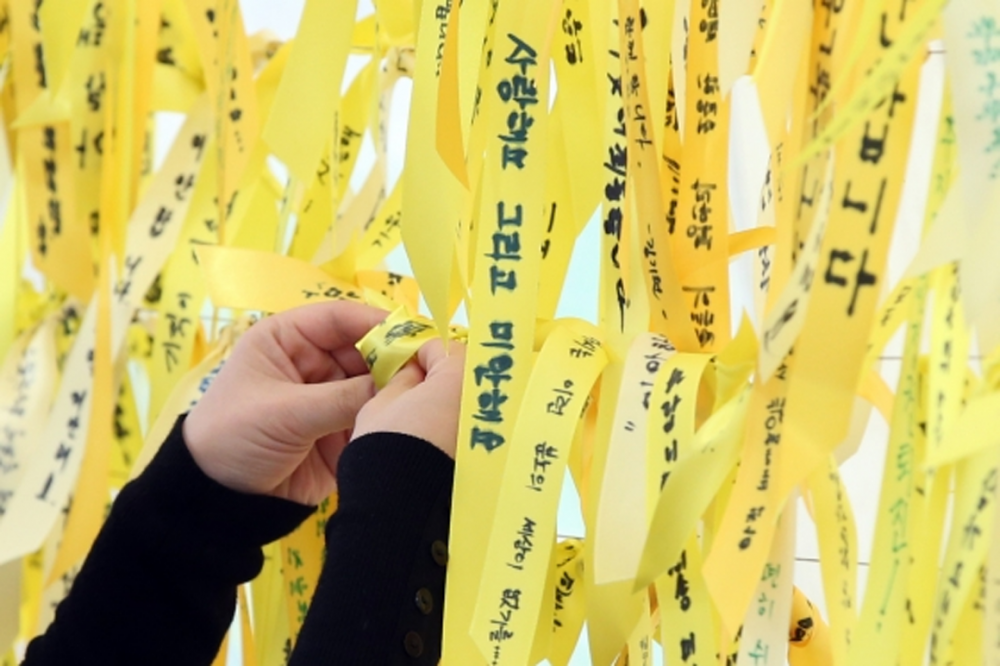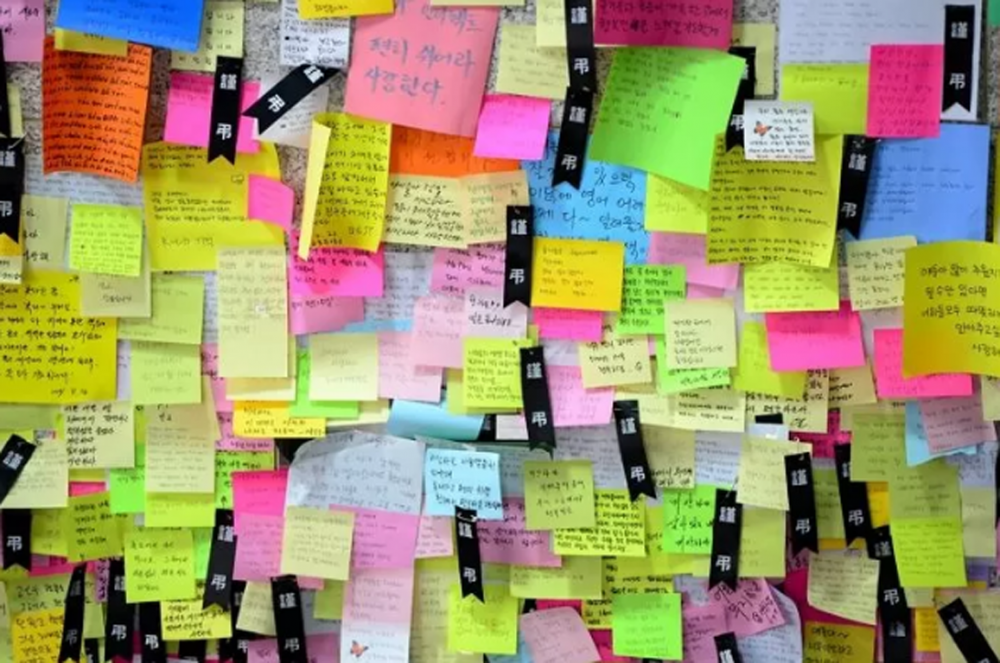 The mother was seen at the identification center and told the reporter in an interview that she comes to the identification center in person every time a body is found because she's afraid she won't be able to find her child. The mother explained, "Every time a body is found, they identify the characteristics by noting the brand of clothing the child was wearing, like Adidas, Nike, and Polo. They're all brand names..."
She continued to say, "I couldn't buy my child anything like that because I don't have money..."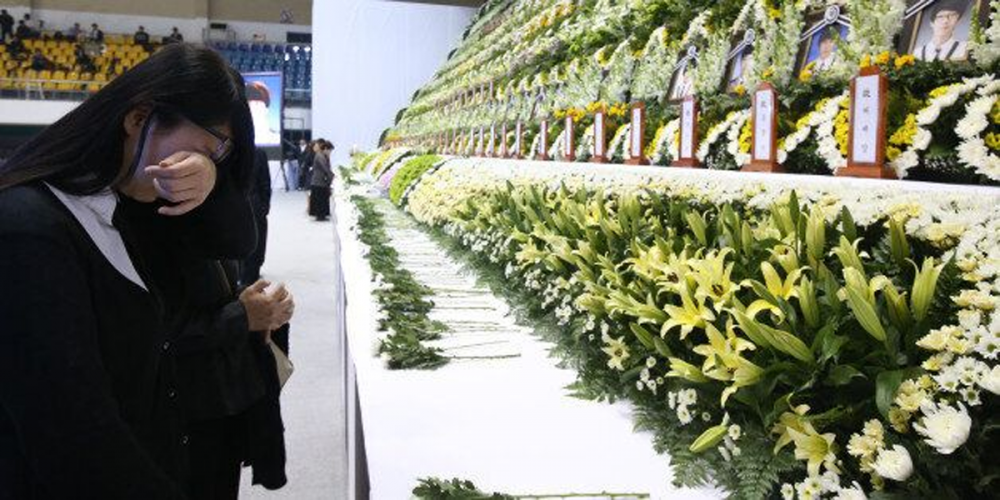 During that time, each body was identified by describing the gender, height, and also clothing. The identification would be described by saying, "wearing ___brand sneakers," or "wearing ____brand t-shirt."

After the story was released, one visitor at the Sewol Ferry Victim's Memorial left Nike brand clothes and a note for the child.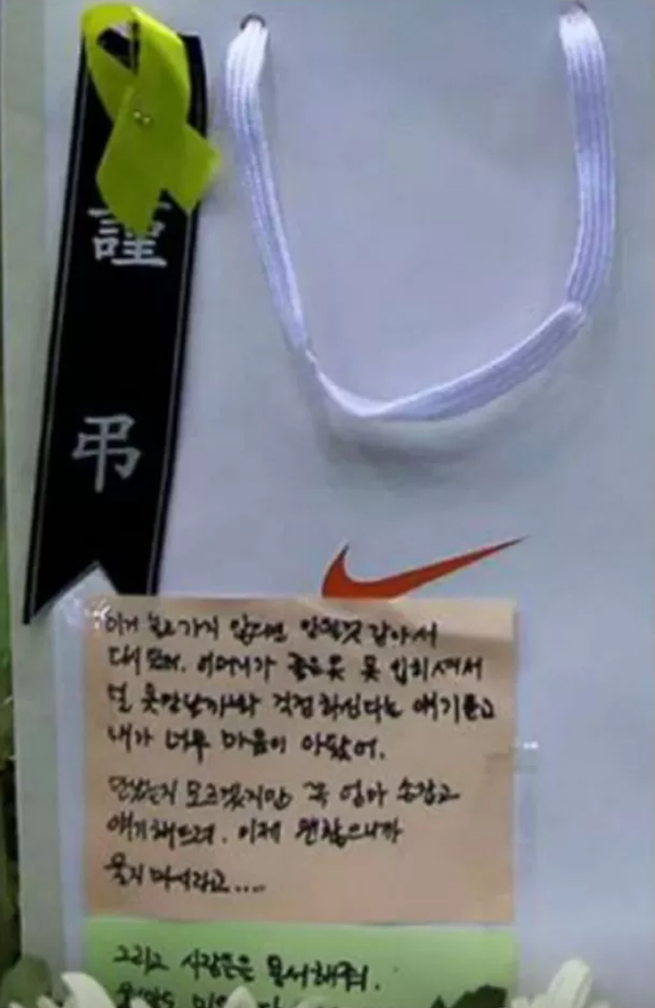 The visitor wrote, "I brought this because I thought the need to give you these. My heart hurts so much after hearing that your mother was worried she might not see you again because she couldn't buy you any brand-name clothing. I don't know if you were reunited with your mother but let her know that it's okay and tell her not to cry anymore. Also, please forgive us."

Many netizens commented, "I saw this so many times, and my heart hurts," "This is so sad," and "I'm crying...I feel so bad."