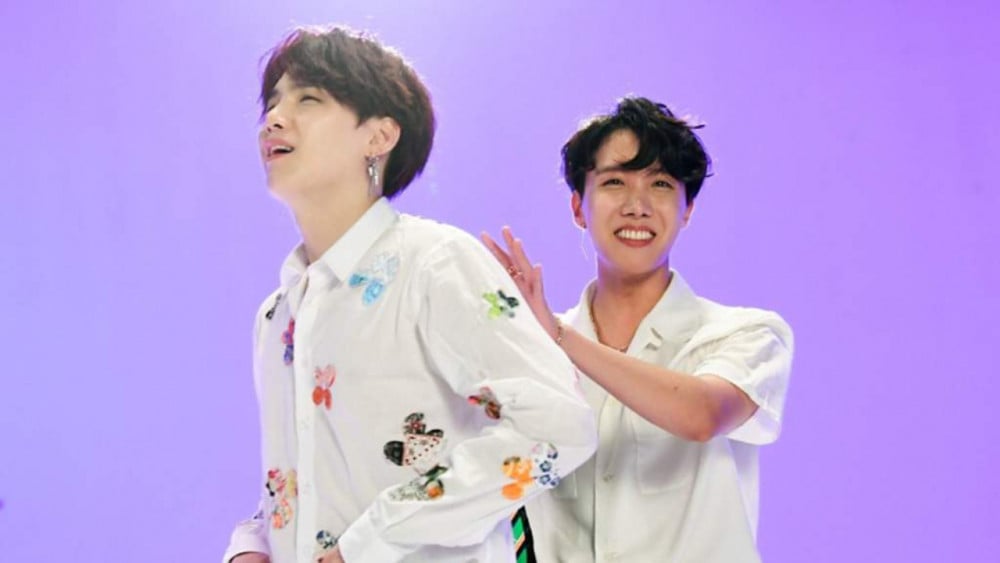 It is no news that K-Pop idols live a pretty secluded life, with schedules packed with practice, exercise, therapy, and more, and barely have time for their own selves, let alone for their social lives. Most of the time, the only interaction they have with other artists is during music and award shows, and that is exactly where most friendships bloom. However, some of the closest friendships are still in-group bonds that idols form with each other while living, eating, and doing basically everything together. Seeing these precious friendships is just as gratifying as it is heartwarming, especially for fans who stan multiple K-Pop groups. While some friends are mirror images of each other, others are polar opposites, to say the least.
Sope
Endearingly called "Sope" by fans, BTS' Suga and J-Hope couldn't be any more different from each other. However, their friendship is a blessing to the world. Suga is quiet, aloof, and laconic, whereas J-Hope is bright, expressive, and loud. While Suga's love language is most likely to be silent acts of service, J-Hope engages in all the possible options: words of affirmation to quality time, physical affection, and gift-giving. They're perfectly contrasting personalities, but there couldn't have been a more perfect pair.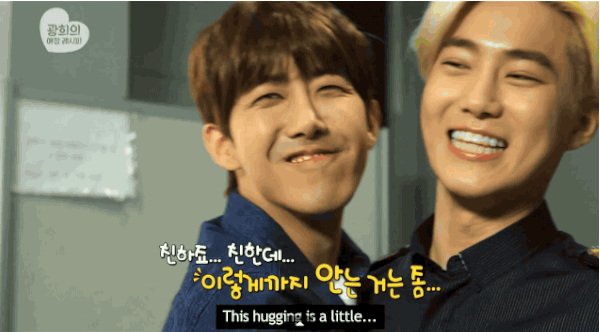 Another incredible pair, Suho, and Kwanghee are poles apart, and that's what brings them together. While Suho is not necessarily inexpressive, he's rather uptight and shy, whereas Kwanghee is a free spirit, full of love to give. You'll often find Kwanghee hugging Suho while Suho just smiles eye to eye, pretending to hate it. Kwanghee loves putting him in awkward situations, and the poor leader of Nation's Boy Group falls for them without fail.
BTS members might just be featured multiple times on this list because they have some of the industry's best friendships. RM and Jackson are the closest friends, yet the push and pull between them is the most adorable thing ever. Jackson is fully devoted to this friendship, and while RM is too, he's less inclined towards letting the world know. On the contrary, all Jackson can talk about when BTS is brought up in any conversation is just how much he loves RM.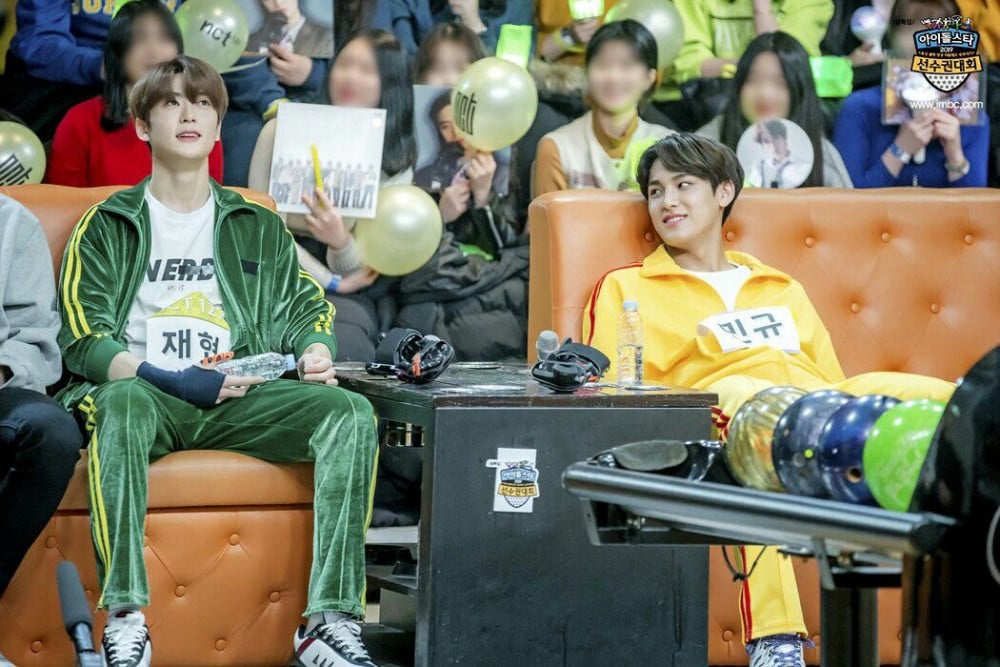 Part of the iconic '97 Liners, Jaehyun and Mingyu, couldn't be farther apart in terms of personality and closer in terms of bonding. Perhaps due to his image in his group or maybe because that's just how he is, Jaehyun has a princely aura whereby he's calm and composed and never really "acts out." Mingyu, on the other hand, is wild and free. According to the '97 Liners themselves, Mingyu is the one who's the most active on their group chat, whereas Jaehyun can hardly keep up.
It is a commonly known fact in the K-Pop fandom that these two best friends are diametrically opposed to each other and, at the same time, are the best of friends. Youtube is rife with all the comparison videos between these two girls, and the most endearing thing is just how the two embrace each other despite their differences. If that isn't adorable, we don't know what is.