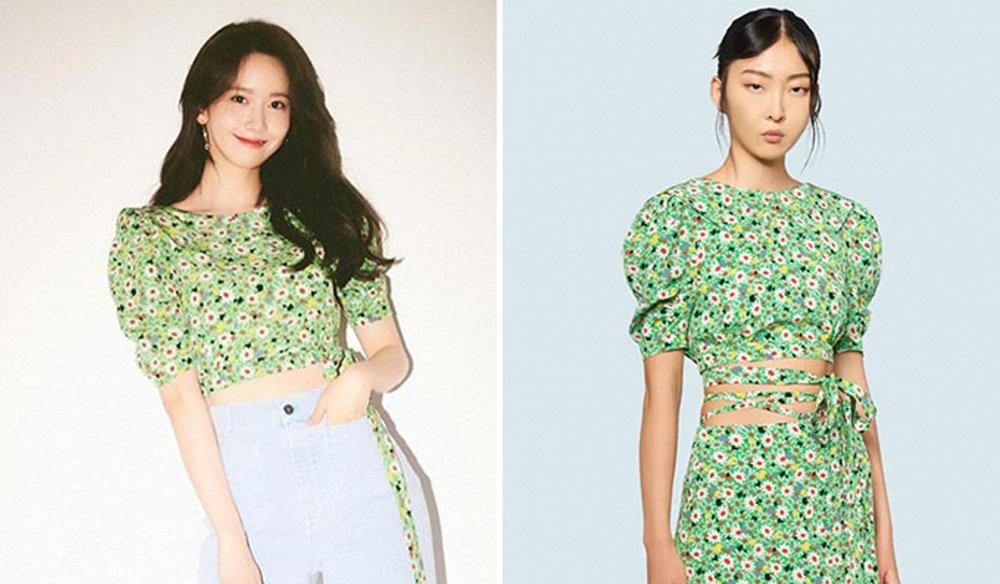 Girls' Generation's YoonA showed off her lovely crop top look.
YoonA released several photos on her Instagram recently, announcing the news of the 'Miu Miu 2021 F/W fashion show.'

In the photos, YoonA showed off her impeccable beauty in a light green floral crop top blouse that has puffed up sleeves. She matched the shirt with light blue high-waist jeans making the attire more casual.

YoonA revealed her slim and fit bodyline by choosing the crop top that revealed her narrow waistline. The straps were tied to the side in a ribbon, adding a lovely vibe.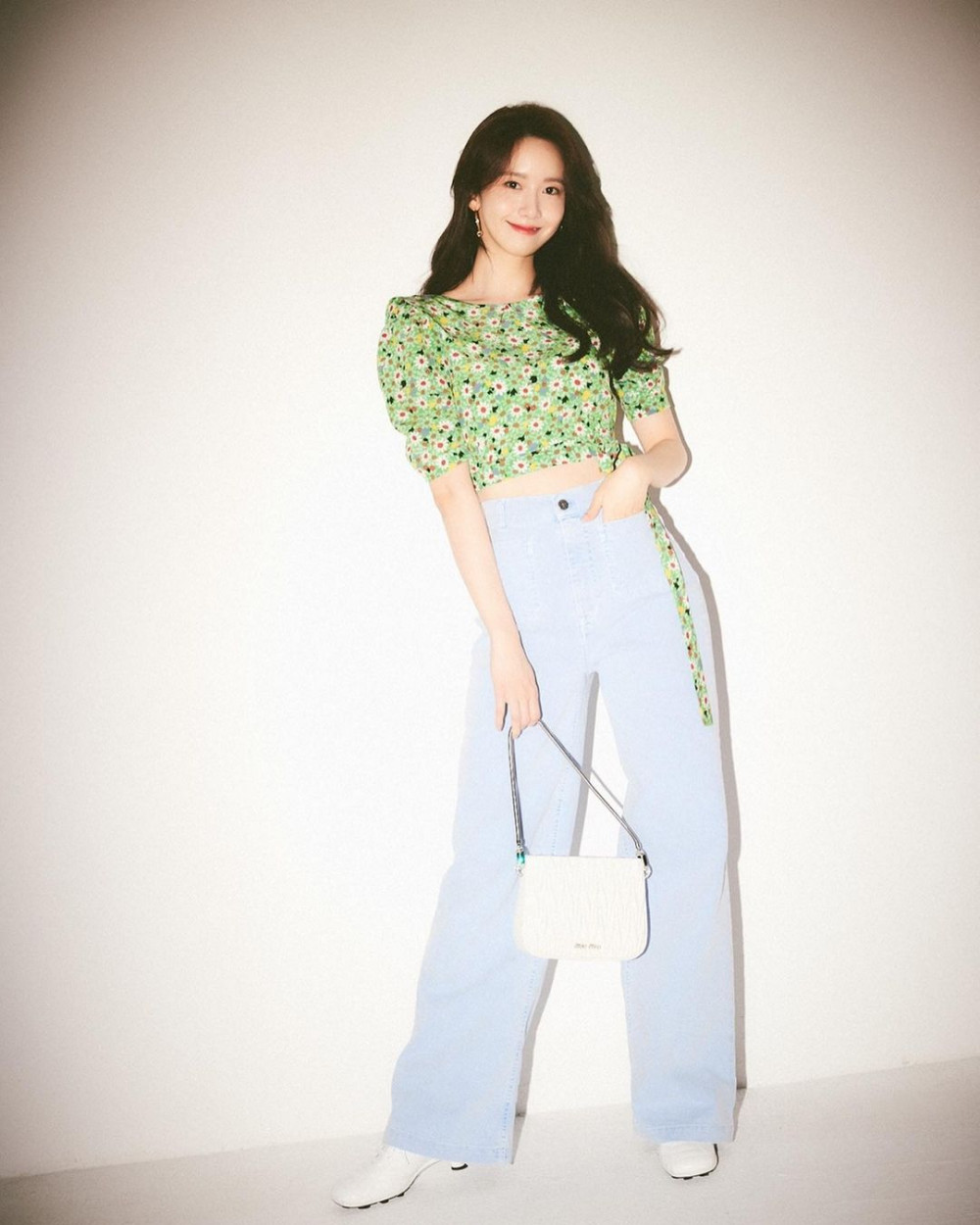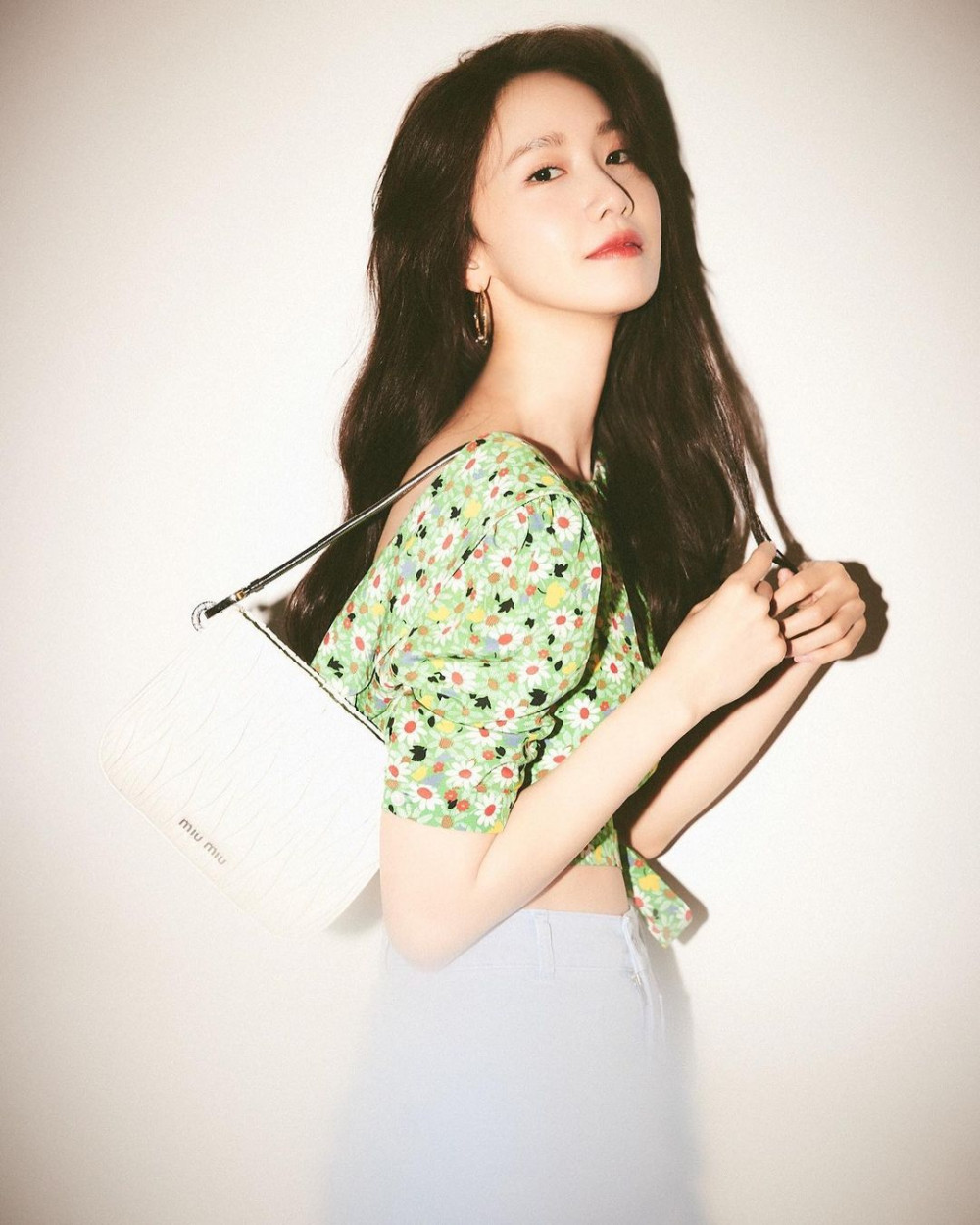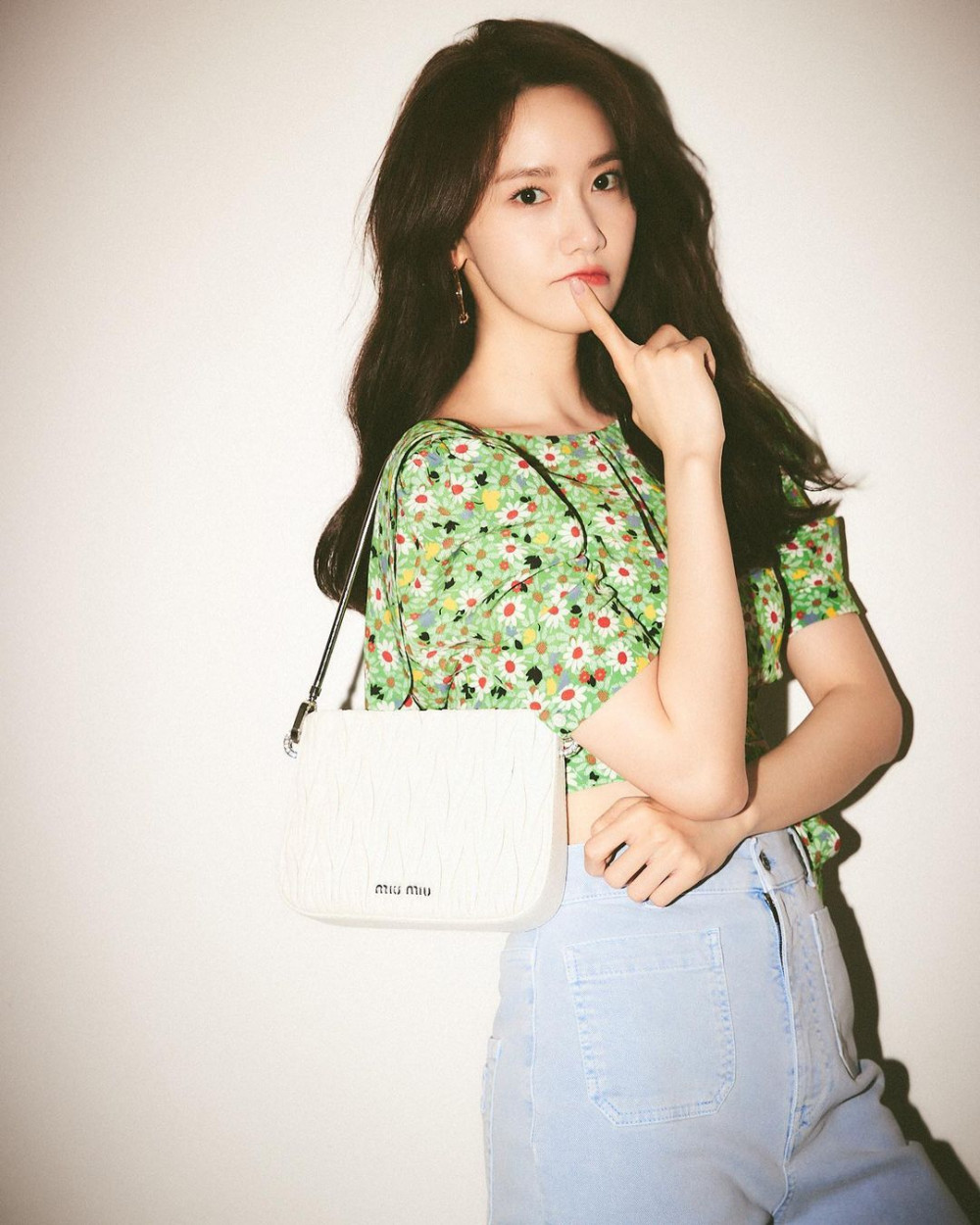 All the items on YoonA's photos are from the fashion brand, Miu Miu.
The blouse she is wearing is priced at 1.6 million KRW (~$1,413.65), the jeans are priced at 1.29 million KRW(~$1,139.80), shoes at 1.23 million KRW (~$1,086.78), and the white mini-bag goes for 2.38 million KRW(~$2,102.88). YoonA's entire outfit in the photo alone is totaled at about 6.5 million KRW (~$5,743.17).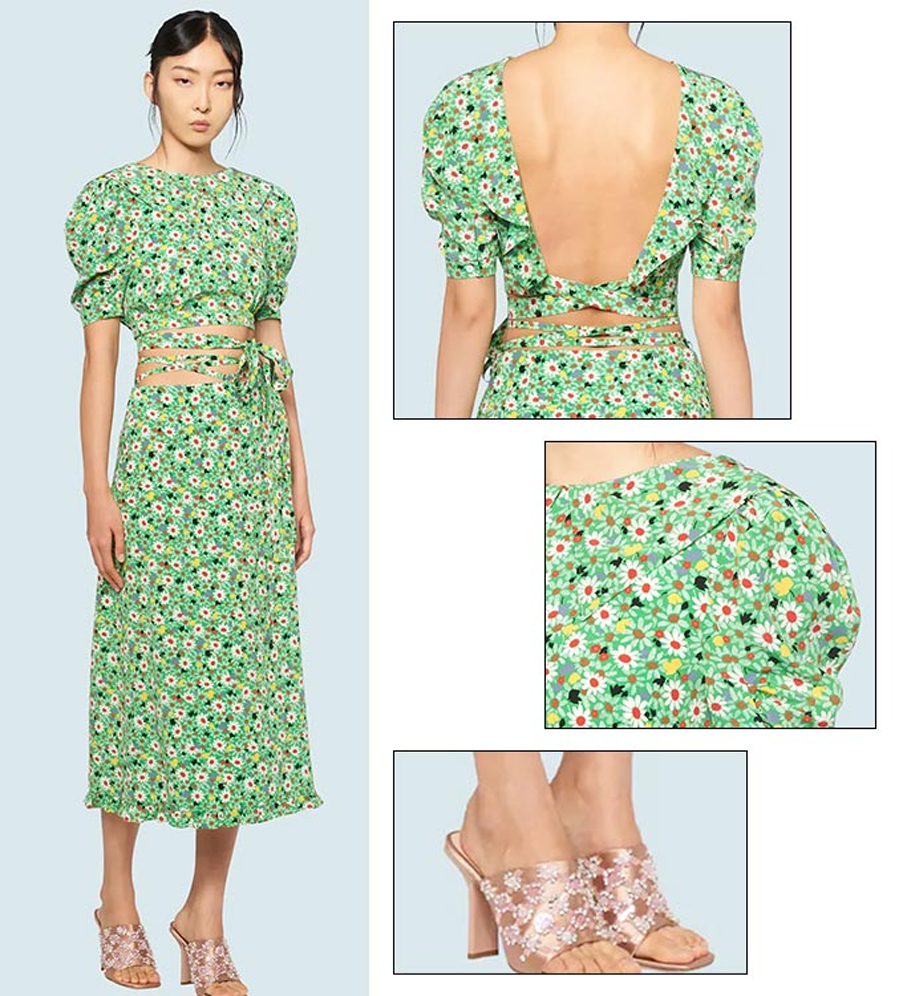 The model in the lookbook matched the same blouse with a shirt with the same pattern making the blouse into a one-piece dress. Instead of sneakers, the model wore light pink floral slip-on heels to make the attire look more sophisticated and feminine.
While YoonA chose to wear light blue jeans and white sneakers to create a casual look, the model made the look more formal with rose-pink satin heels that revealed her toes.

Meanwhile, YoonA is filming for the movie 'Confidential Assignment: International' alongside Hyun Bin, Yoo Hae Jin, and Daniel Henney.