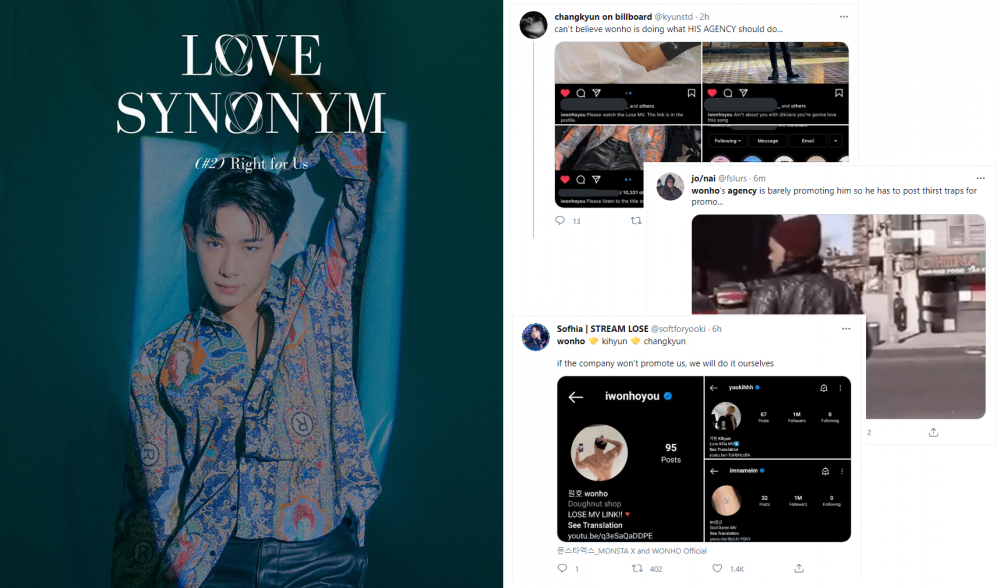 On February 26th, Wonho released 'Love Synonym 2: Right For Us,' the sequel album to 'Love Synonym 1: Right For Me.'
The music video for "Lose," the title track from 'Love Synonym 2: Right For Us' premiered on the same day. Since then, fans were taken by Wonho's sultry and heart-throbbing charms.
Prior to the release of his new album, Wonho has been consistently sharing with fans and promoting his own album through social media. Therefore, while fans were happy to see the soloist make his comeback with his new mini-album, some of them were upset as they believe his agency was not promoting Wonho as much as it should.
Some of Wonho's fans took it to social media to share their complaint as they tweeted out their dissatisfaction and also request the agency to do a better job in promoting Wonho.