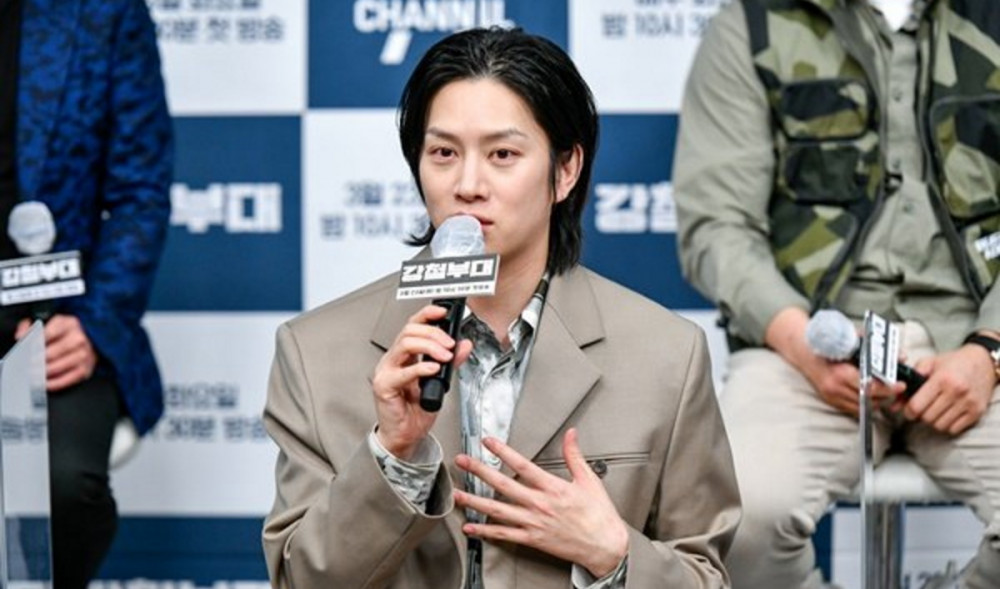 Super Junior's Heechul talked about the upcoming survival show 'Steel Troops'.

On March 23, Channel A held a press conference for the military survival show 'Steel Troops' in which reserve forces from the elite special forces form a team to fight for the honor of each unit. Along with Heechul, Kim Sung Joo, Jang Dong Min, Kim Dong Hyun, Choo, and Choi Young Jae are featuring on 'Steel Troop'.

The Super Junior member expressed, "When I heard that South Korea's best soldiers would appear, I asked the producer, 'Why did you cast me?'" He continued, "I was a public service worker [during my mandatory military service.] Because I was a public service worker [instead of serving active-duty], I felt like a bit of a sinner in society. However, after returning from 'Steel Troops', I realized that what everyone does in their own unit is great. I felt proud in my own way."

'Steel Troops' premieres on March 23 at 10:30PM KST.