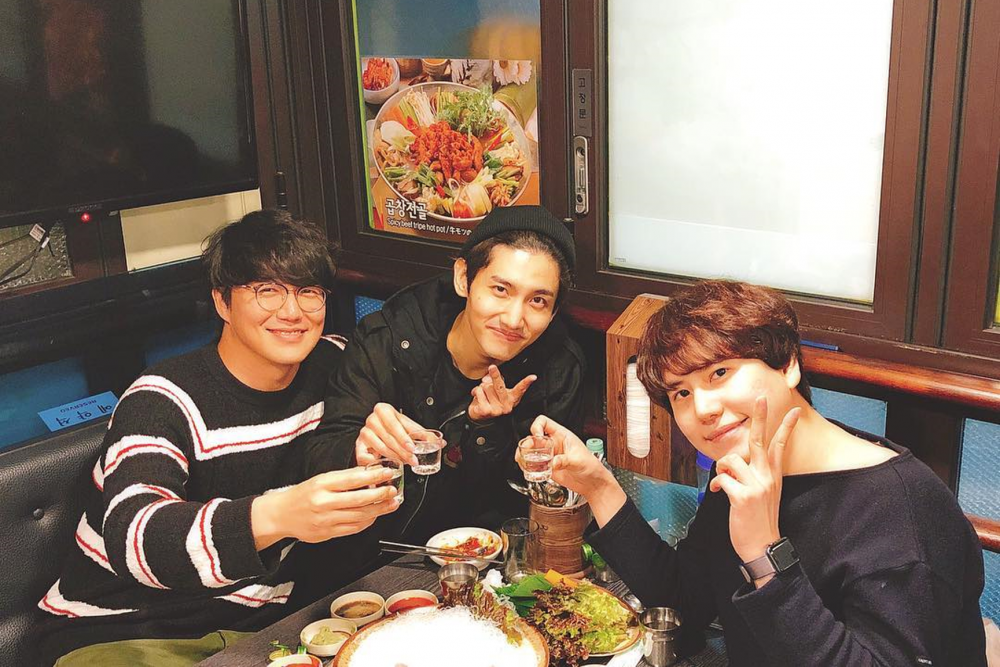 Sung Si Kyung recently talked about drinking with his juniors on an episode of 'Red-Cheeked Ramyun Lab.'

In the new episode of the MBC variety program that aired on March 12, Sung Si Kyung revealed that he had once drunk 15 bottles of Soju with TVXQ's Changmin and Super Junior's Kyuhyun. Changmin had appeared on the show as a special guest on that day when they began talking about their alcohol tolerance.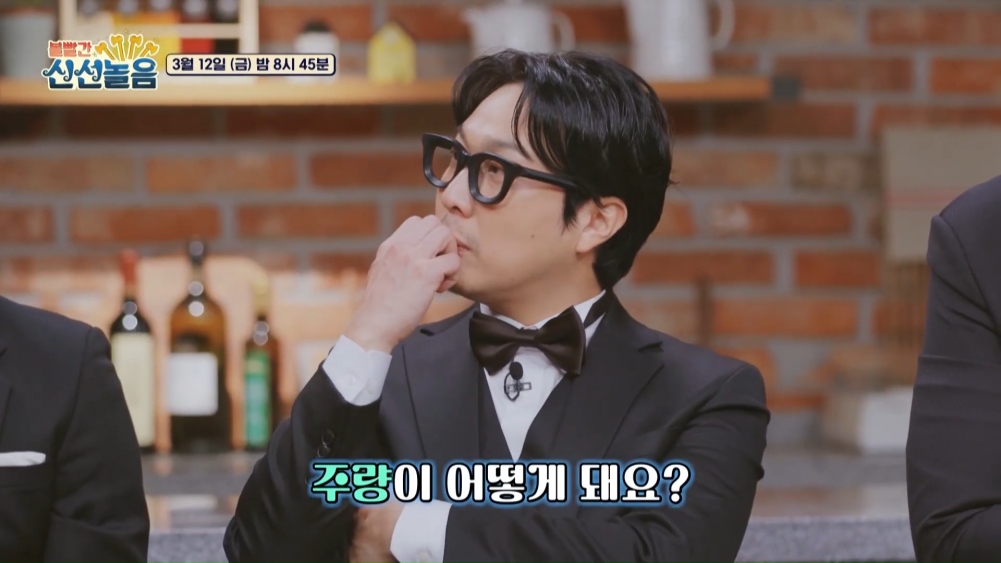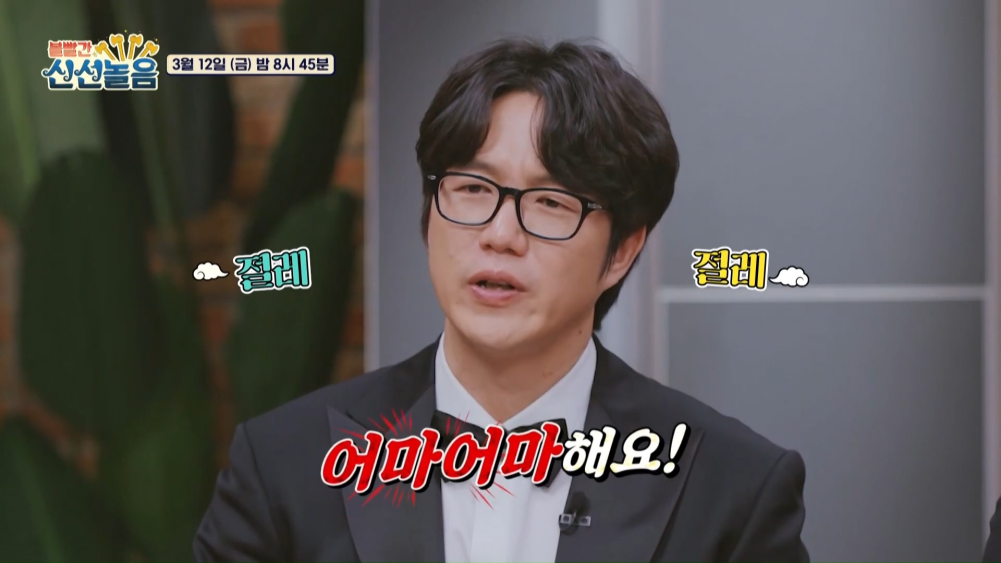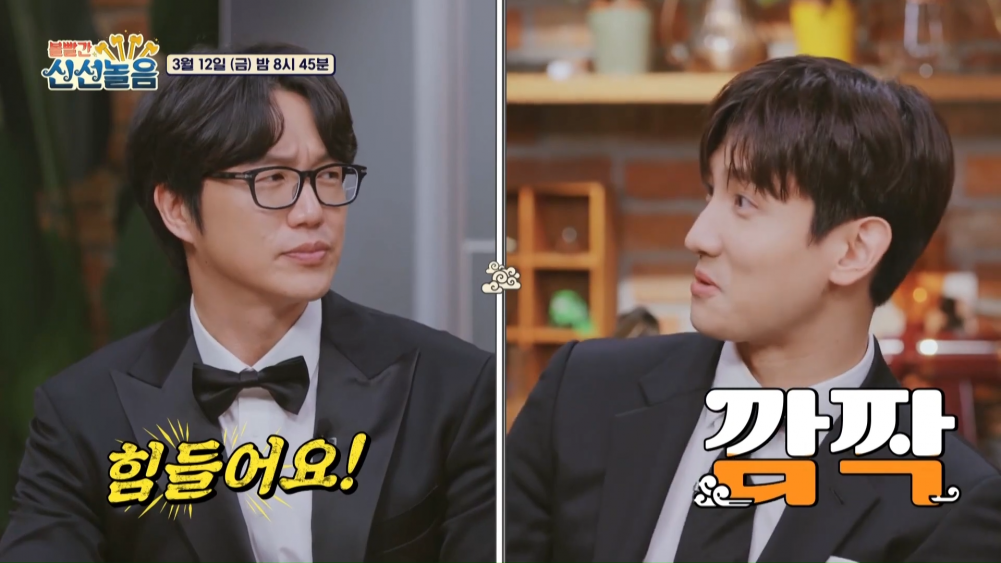 Haha asked Changmin, "How's your alcohol tolerance?" to which Sung Si Kyung replied right away, "It's immense. It's was difficult drinking with him."


Sung Si Kyung explained, "There was a time the two of us drank together with Kyuhyun, and we were drinking so quickly. The three of us finished over 15 bottles of Soju that day," shocking those around them.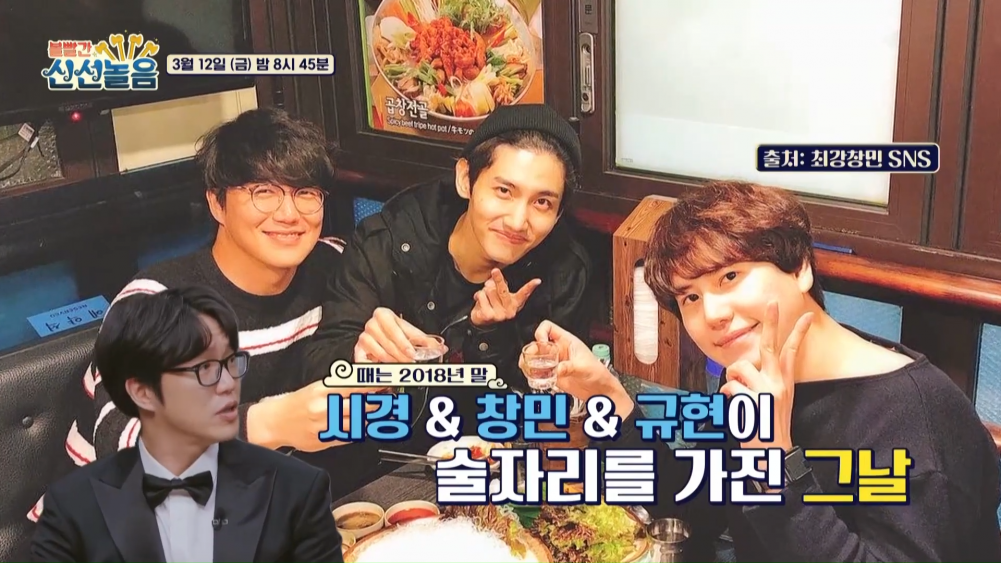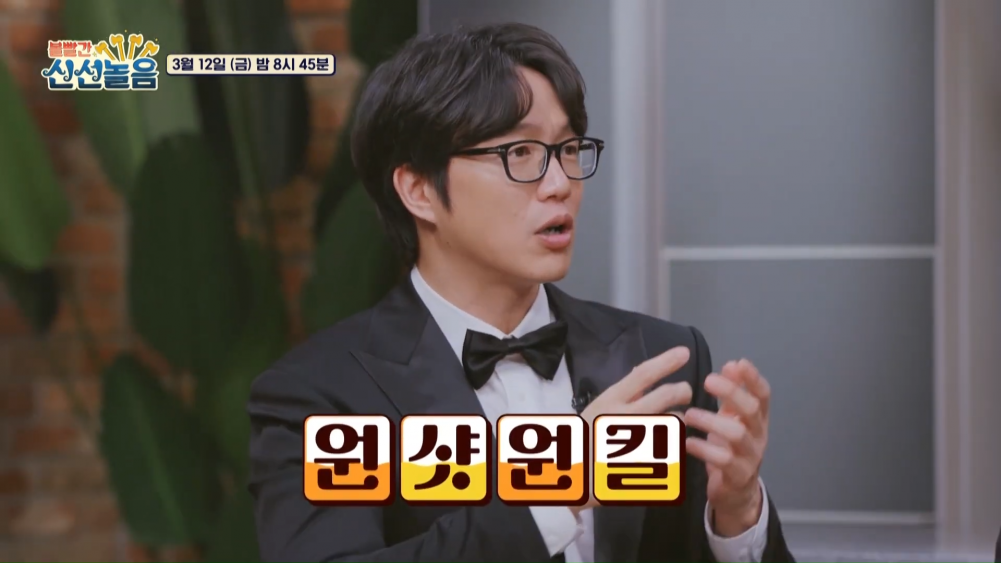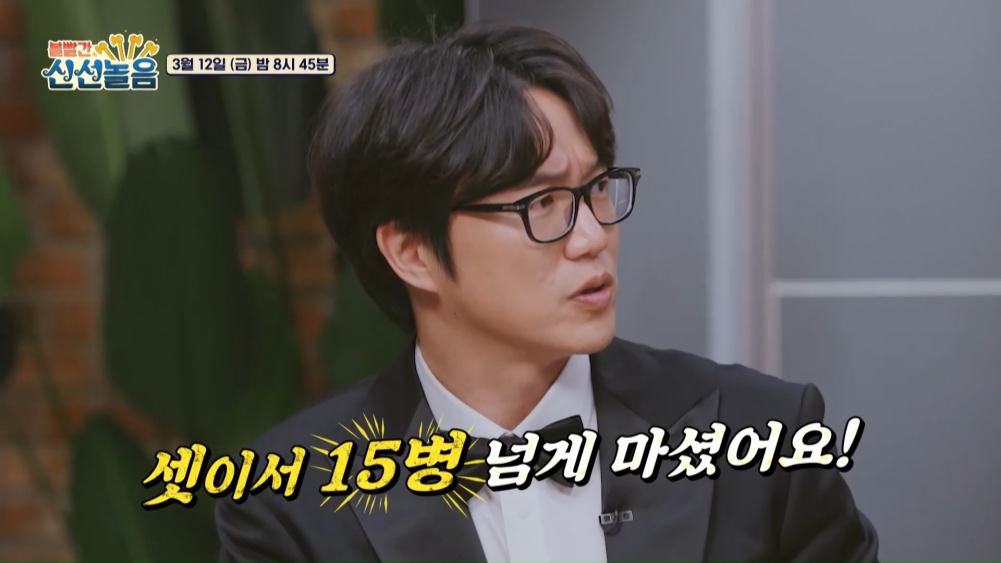 Then Changmin explained why he drank so fast that day by saying, "Well to those who like drinking, Sung Si Kyung is known as the best drinker. I drank with Kyuhyun quite often, but it was my first time drinking with Si Kyung hyung, so I thought it was rude not to finish my shot glass."