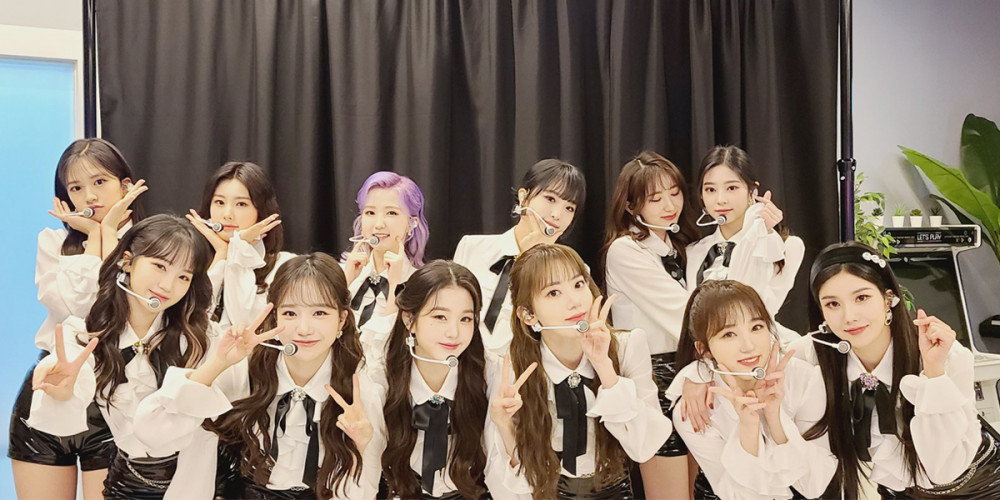 Some fans expressed that they felt uncomfortable while viewing IZ*ONE's day 1 show of their farewell online concert, 'One, The Story'.
While IZ*ONE worked hard to deliver a fantastic experience for all of their global fans before the end of their promotions next month, some netizens felt that a portion of the group's fandom acted "disrespectfully" during the concert, by flooding the fans' chat space with their demands.
Throughout the concert, the live chat space meant for fans to communicate with IZ*ONE during the show was filled with the comment, "WIZ*ONE demands renewal of IZ*ONE's contract."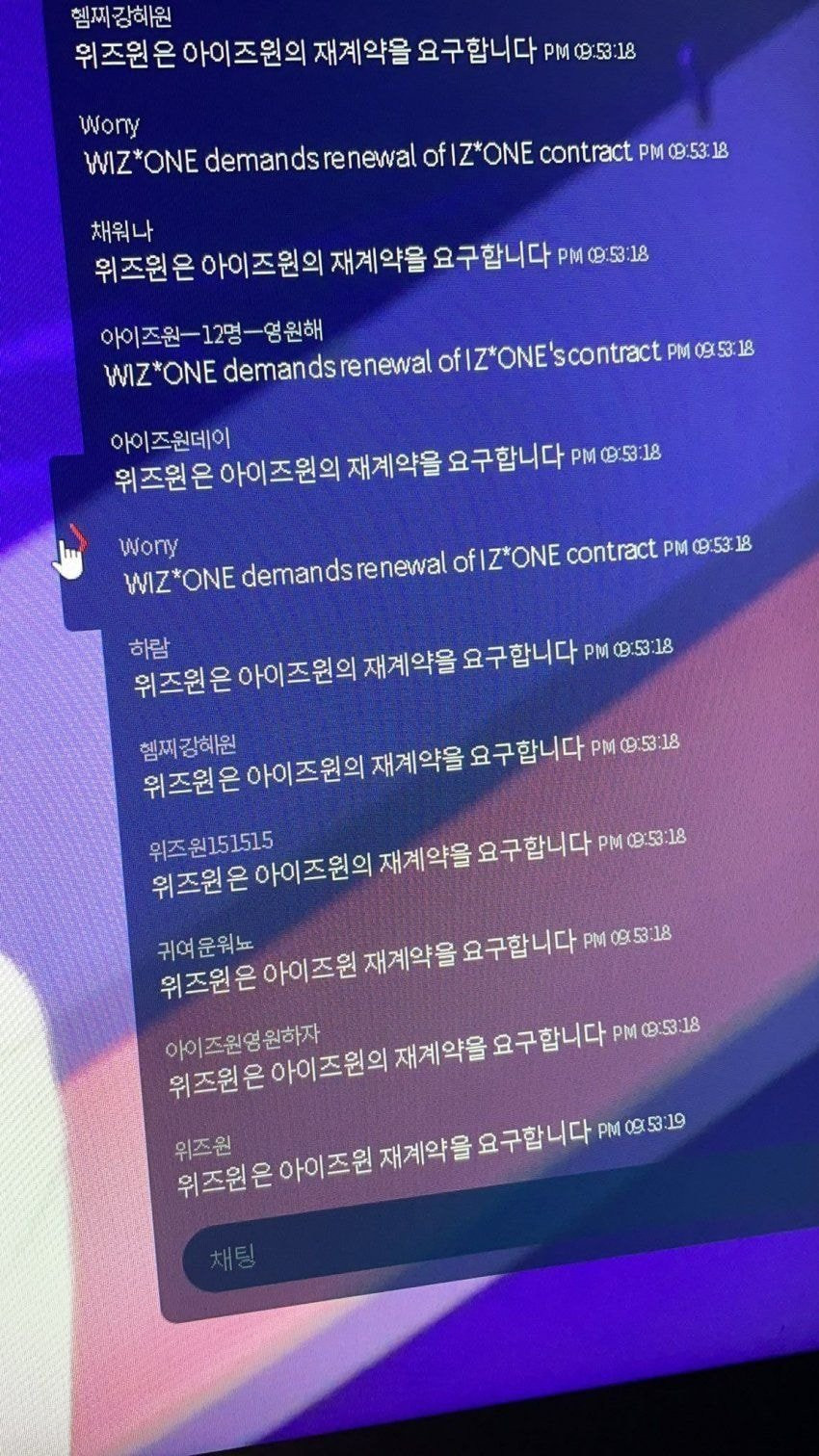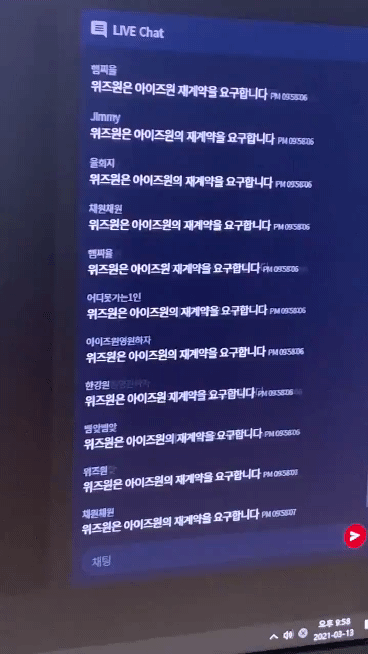 Netizens reacted to the incident with comments like,

"If I were the members, I would be scared seeing people acting that crazy."
"Those so called 'fans' have no respect for anyone, they just want whatever they want and they don't care how many people they make uncomfortable."
"Are they some extreme cult or something..?"

"Can you imagine how those crazies would have acted if this was an in-person concert..."
"Why would they act like that during an event that's supposed to be happy and fun? Use that energy to cheer on your idols instead."
"While the members are crying and apologizing, their 'fans' are attacking them with some twisted sense of 'affection'."
"If you're really thinking of the members then you wouldn't act that way. That's all out of their own selfishness."
"Honestly, I'm disappointed that IZ*ONE is disbanding too, but seeing this violent behavior, I think it might be best."
"It's not the members' faults, but in the end the ones being terrorized and attacked are the girls..."
"The last thing that IZ*ONE will remember about their fans..."