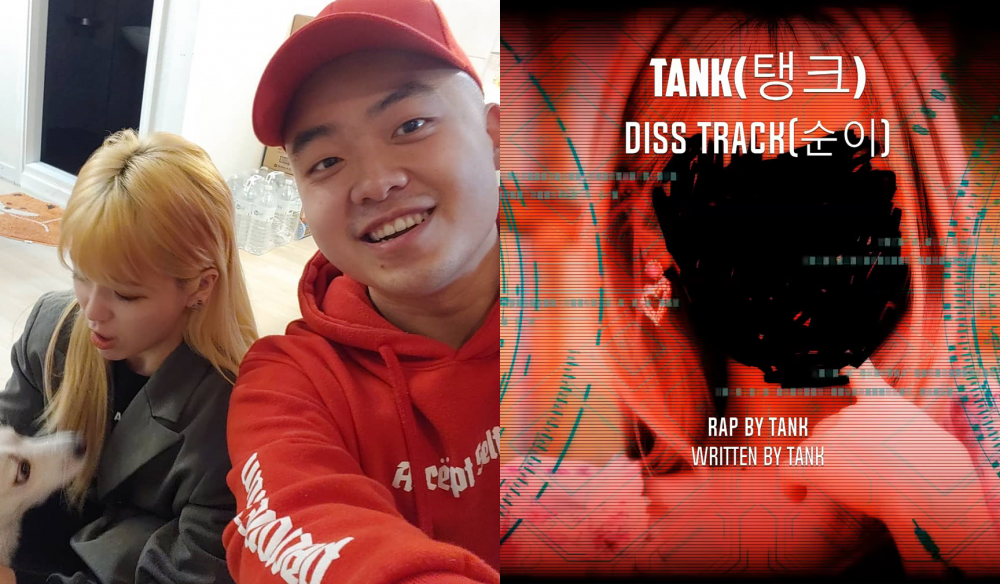 WM Entertainment announced that the company would be taking legal action against rapper Tank, who recently released a diss track about Oh My Girl's Seunghee.
On March 8 KST, the agency took to its official fan cafe to not only announce that rapper Tank's new song "Suni" was about Seunghee, but that the idol was deeply hurt by the baseless claims in the lyrics, adding that she is being harassed by the rapper. The diss track features lyrics that depict Seunghee as someone who deceives her fans and cheats on her boyfriends, and the art for the single allegedly also features the idol's blacked-out face.

The agency clarified the girl group member's relationship with the rapper and explained that Seunghee was only trying to help Tank and prevent him from taking his own life.
Since then, many netizens have gathered to an online community criticizing Tank and also asking WM Entertainment to protect Seunghee. Many netizens commented, "He's a crazy person," "Seunghee was only being kind and trying to help him," "He's disgusting," "He's been posting photos of Seunghee on his social media and making it sound like she went him the photos, but she already posted the photos on her Fan cafe," "This is making me so angry, I feel so bad for Seunghee," "WM, please protect Seunghee from this man," "This guy needs to be locked up in a mental hospital," and "He's so gross, please protect Seunghee."
Many netizens have also criticized the rapper's diss track and left thousands of dislikes on the YouTube video of the track "Suni."