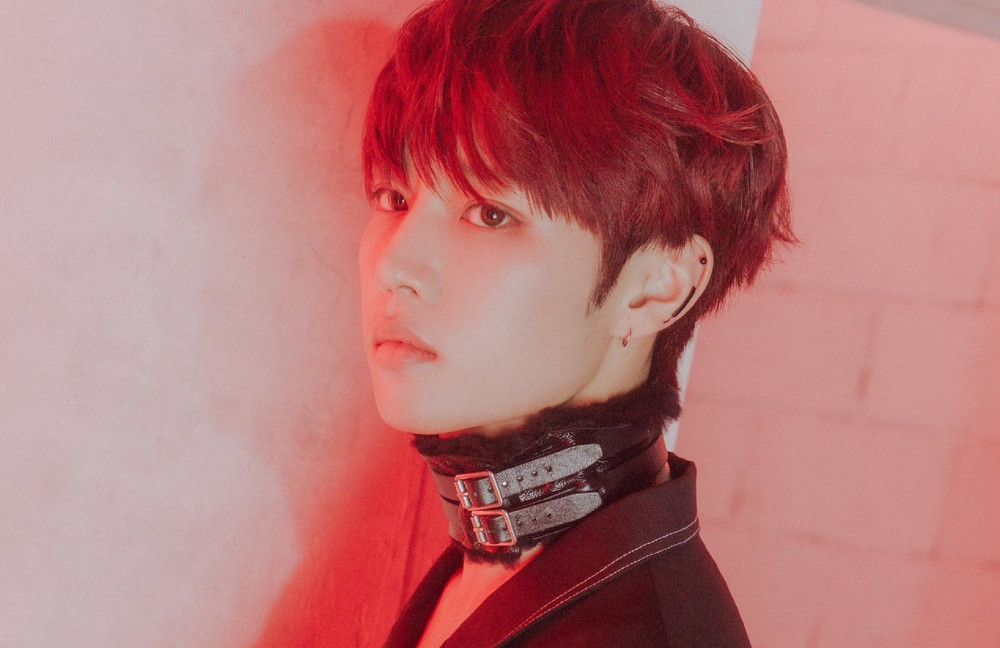 The netizen who accused Sunwoo of inflicting violence uploaded a letter online.
On March 28 KST, the netizen who accused The Boyz member Sunwoo of school violence and bullying in the past uploaded a handwritten apology letter for spreading false rumors. Back in February, Cre.ker Entertainment had issued an official statement refuting the accuser's claims that Sunwoo had physically assaulted his girlfriend in middle school.
The netizen's letter reads:
"Hello, I am the uploader of the post about The Boyz Sunwoo's school bullying.
First of all, I would like to sincerely apologize to Sunwoo, The Boyz members, to the company, and to the fans.
During school days, I used to listen to stories from a friend about Sunwoo and started to have prejudices against him with a bad feeling. I didn't even ask whether those stories were true or not and simply believed in them. I had directed my hatred towards an irrelevant place, so I am currently self-reflecting on the past five years that I had spent hating Sunwoo.
Afterwards, I checked all the information in order to discover the truth and found out that the post I had created about his school bullying and about assaulting his girlfriend were all rumors, that they were clearly false accusations. Having made a post without thinking about the repercussions is all my fault.
I am sorry for harming Sunwoo himself, his company, and his fans without clear information. I promise that nothing like this will ever occur again and that I will continue to support and wish for the happiness of Sunwoo and The Boyz in the future. I apologize."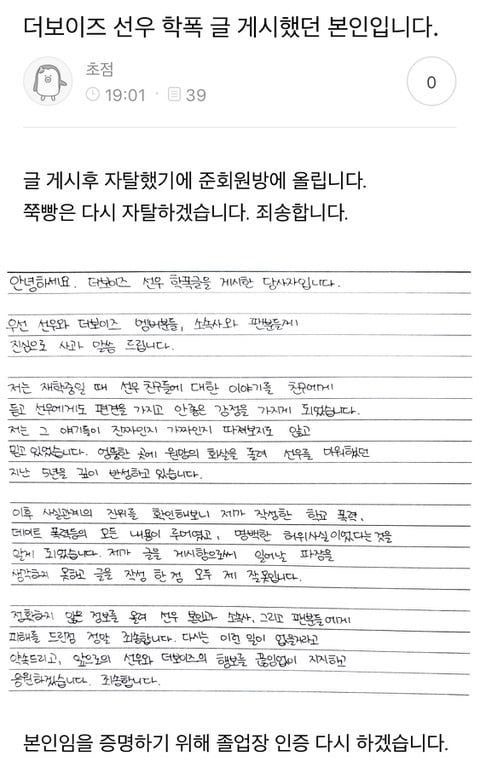 The netizen also re-uploaded the photo of their middle school yearbook, just to confirm their identity once more.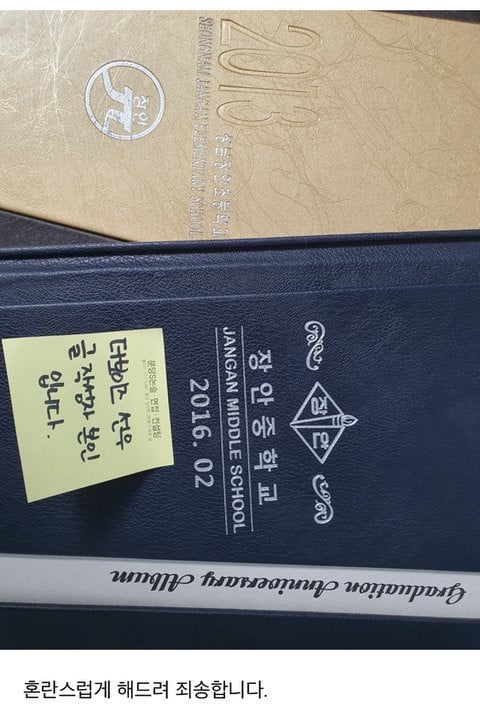 To this apology, netizens and fans reacted:
"Sunwoo must have went through a lot psychologically"
"It's so clear how they purposely uploaded that initial post a day before 'Kingdom' promotions"

"I knew that those rumors were false the minute I saw them"
"If that person is the same age as Sunwoo, then aren't they 22 years old?! Spreading false rumors without even checking at that age....wow"